How to Format USB Pen Drive/Hard Drive/SD in Windows 10/8/7 Laptop/Desktop
Last updated on 19/04/2018
How do you format most frequently used data storage media like USB thumb drive/pen stick/portable hard drive/memory card/hard disk drive or even the desktop, laptop internal disk, ssd?
1. Why – Reasons to format USB/memory SD card/hard drive
Format new hard disk/USB HDD/memory card/flash drive – If you bought a new hard disk or portable hard drive, you can format it and partition it to several volumes so that you can save different types of data to each volume. If it is a new memory card or USB flash memory, you do not need to format it, because manufacture has formatted it properly it.
Format USB memory stick/SD memory card/HDD/removable disk to free up space – If you want to erase data from any digital device to free up space, you can try formatting it and everything inside will be deleted immediately.
Thumb drive/flash memory card/hard disk drive external requires/asks formatting – Your USB flash drive/flash memory card/HDD external needs/wants to be formatted because of various errors like it is write-protected, I/O device error, RAW file system, etc.
Tip:
If digital device wants to format because of any errors, you can use iCare Data Recovery Pro Free Edition to recover data firstly before formatting it when you are worried about data loss due to the errors or formatting.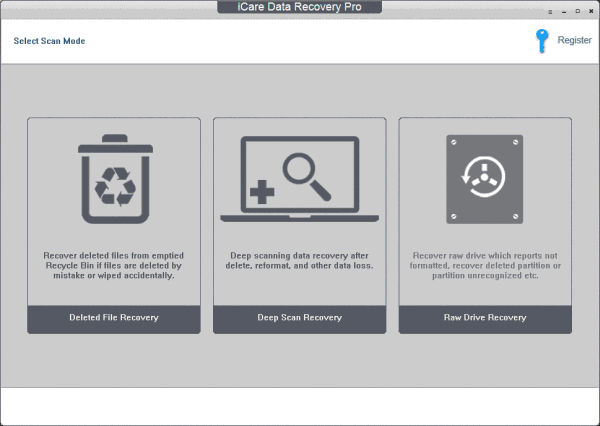 Free download iCare Data Recovery Pro
2. Solution – All methods to format flash drive/memory card/hard disk/removable HDD
There are different ways to format those digital devices, including:
1. Windows to format
2. CMD to format
3. Format software
4. Format hard drive from BIOS
5. Format memory card in mobile/android phone
You can use any of the methods to format your media when you want to erase data completely, pendrive/memory card/hard drive/external HDD is write protected/unable to be formatted/reports not formatted problem…
Format Pendrive/Memory Card/USB HDD/Hard Disk Drive in Windows
In Windows PC, you can format any digital device with following two methods:
1. Format disk drive in Windows Explorer
Open "My Computer" ("This PC" in Windows 10) > right click the disk you want to format and select "Format" option > click "Start" to format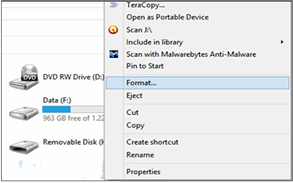 2. Format disk in Disk Management
Right click "My Computer" ("This PC" in Windows 10) and select "Manage" > click "Disk Management" > right click the disk partition you want to format and select "Format" option > click "OK" button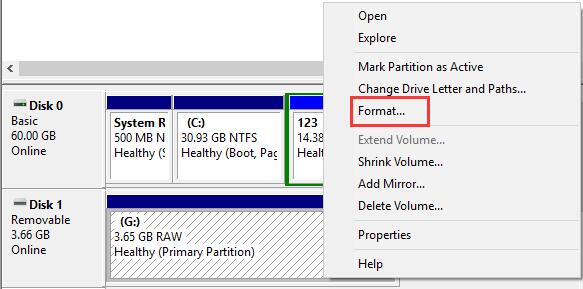 CMD/Diskpart to Format USB/Memory Card/External Hard Drive/HDD
You can also run diskpart from command prompt to format a memory card (SD, micro SD, mini SD, SDHC, SDXC, XD, CF, etc), external hard drive, USB pen stick and internal hard disk on PC.
How: This page shares step-by-step tutorial to format different media using CMD: Diskpart to format>>
Format Software for Flash Memory Card/Pen Drive/Removable Disk/HDD
If you do not mind to use any software to format your flash memory card, pen stick/drive, removable hard disk or internal hard disk, you can select a format tool to complete the format.
You can free download format software online. This page shares some free format software: Best free format software>>
BIOS to Format Hard Drive
Can you format hard disk drive from BIOS?
Answer: No! You cannot format a disk in BIOS directly. However, you can boot PC from bootable USB/CD/DVD by modifying BIOS settings and then format any disk partition including C drive/system partition.
How: BIOS to format hard disk>>
Format Memory Card in Android/Mobile Phone
In addition to formatting in PC, you can format a memory card in android cellphone directly following this tutorial:
Click "Settings" App on your phone > click "Storage" > select "Format (erase) the SD card"

---
Hot Articles
Related Articles