How to Fix Seagate Portable Hard Drive Suddenly Became RAW
"The Seagate portable hard drive converted to RAW file system all of a sudden when I connected it to my computer. It wants me to format the portable hard drive when I attempted to open the RAW disk, but I still have many files on this disk. I am wondering if it is possible to access the portable HDD without formatting it or recover files from the RAW hard drive with any other methods."
"I am quite frustrated because my Seagate external hard drive does not show as a normal disk on my computer. Instead, the Seagate external shows as a RAW drive with 0 byte space. Windows system says that I need to format the external disk. I have no idea why my Seagate external HDD shows 0 byte space because I have more than 200GB data on this disk. Can I recover data from formatted hard drive if I perform formatting on the RAW disk?"
"My Seagate external HDD has RAW file system and wants to be reformatted on my computer. How do I reformat external hard drive without losing any data?"
"How to fix the problem that my Seagate removable HDD reports RAW file system when I check its Properties in My Computer. Whether I attempted to open the removable HDD in My Computer or Disk Management, I received a message to say external drive is not formatted error. Is there any way to repair removable disk RAW drive error with data back?"
Data Recovery When Seagate External HDD Became RAW
Probably, the reason why you do not want to perform format when your Seagate external hard drive reports not formatted error and turns to RAW file system is that you have important on the disk. If you want to recover data when Seagate external HDD became RAW, you can use iCare Data Recovery software. It is a read-only data recovery tool that allows you to recover any data from Seagate external HDD or hard disk drive when it turns to RAW file system and becomes inaccessible. Here are the simple steps for RAW Seagate external hard drive data recovery:

Step1. Run the data recovery software and choose proper scan mode.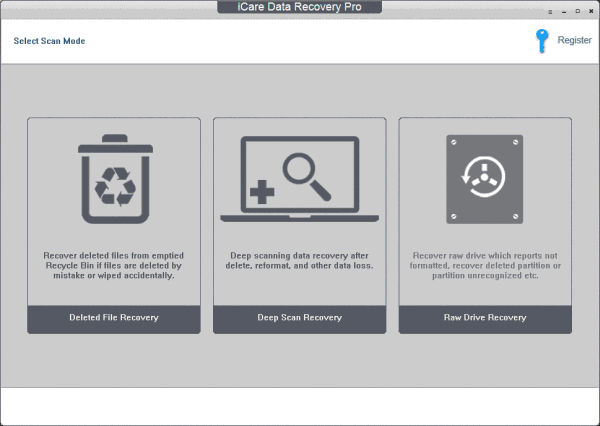 Step2. Select the Seagate external hard disk drive as aim disk and wait before the scanning is completed.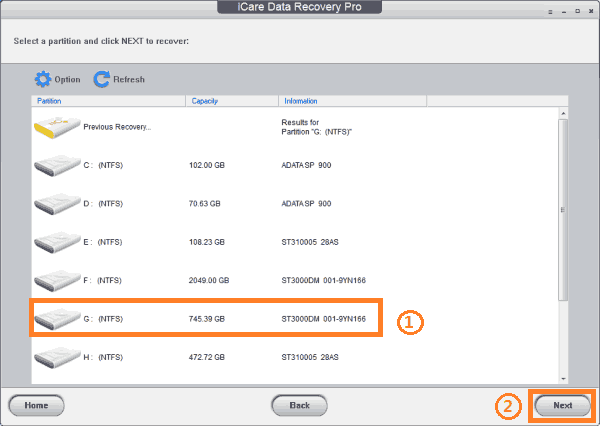 Step3. Preview the found images and then recover all files you need.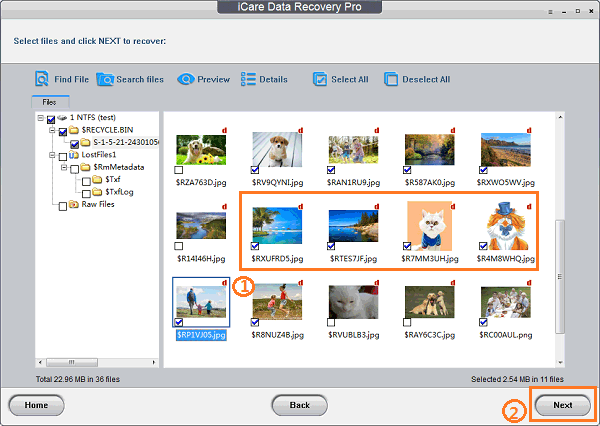 How to Fix Seagate Portable HDD RAW Error?
Answer: You can format seagate external hard drive to fix RAW problem.
Solution:
1. Convert raw to ntfs using command prompt/diskpart
2. Fix RAW to ntfs/fat32 with format tool
3. Change raw to fat32/ntfs by Windows build-in format solution
Only FAT and NTFS file system can be recognized by Windows OS, so you need to format your Seagate portable HDD to fix RAW drive error. Before formatting, you can check if there are bad sectors on the HDD. You can perform full format on the Seagate portable HDD if it contains bad sectors. On the contrary, you can quick formatted Seagate portable hard disk if there is no bad sector on the disk.
You may meet similar problem that CHKDSK is not available for RAW drives when the Seagate external hard drive turns to RAW file system. You do not need to worry no matter what kind of error message you get.

---
Related Articles