How to Find Old Files Back after Formatting a Hard Drive in a Windows Computer
Cannot Find My Old Files Back after a Hard Drive Formatting in Windows Computer?
"Hello! I would like to ask whether the online data recovery software is possible to recreate and find old files, etc, after a hard drive formatting in a Windows computer. And the formatting process had cleared everything on the computer and made it new. Is it still possible for me to apply format recovery software on my computer hard disk, search and find out my original drive files back before the disk formatting? I really need look up and find the old saved documents, videos, mails and files on the computer drive. Thank you for any useful advice here!"
Hello, friends! Your words are little bit confusions. Have you really performed a formatting process already on this Windows hard disk? Have you found any computer hard disk data backups saved elsewhere? Or have you transferred new data on this formatted hard disk? Next time, you'd better describe your computer hard disk file loss troubles much clearer. But, right now, also do not panic! You can still recover data after format. Select a reliable hard drive data recovery program, which often is able to help people deeply scan a hard drive after or before format and get all possible recoverable files back, to take chances.
Have You Formatted This Windows Computer Hard Drive Yet?
Based on your description, you do have mentioned that you want to search and find old computer files before the disk formatting. Does that mean that you do have not formatted this Windows computer hard drive yet? Or you are only receiving a drive not formatted error message saying: "The disk is not formatted. Do you want to format it?" when you attempt to access this drive data on your PC? Or you only find hard disk has RAW file system and also asks you to format? OK! If the guess is right, your computer hard drive seems to get damaged logically somehow. In order not to decrease the possibilities of retrieving everything old back completely, you'd better not formatted this hard disk before you take desired photos, videos, documents, messages, mails and more back. Before the formatting process, merely download and install data recovery software to scan your not formatted computer hard disk.
Please Note: In case that your inaccessible old files that are still left on this Windows hard disk becomes irrecoverable permanently, also transfer or move no fresh data to this not formatted hard disk before successful data recovery.   
Have You Written New Data on This Formatted or Not Formatted Hard Drive Since Then?
After you do realize your computer hard disk needs formatting or you do have formatted your computer hard disk, you do have not written new on this formatted or not formatted hard drive yet, right? Honestly, no matter whether this hard disk is formatted or not, your original old files are only inaccessibly or invisibly stored on this drive and are not erased completely. As long as they are not completely replaced by new data transferred to the same drive space, they often will be saved there till you run data recovery processes there to take all possible ones back. Hence, in your case, whether you do have had high chance to recover deleted files from Windows computer after formatting does depends on whether you do have rewritten this drive yet. Overall, from now on, whether you do rewritten this formatted or not formatted hard drive yet, stop transferring new data to this drive to avoid worse data loss troubles.   
Go Try to Recover Old Files from Your PC Hard Drive with Data Recovery Software

Before your hard disk old files are really erased or corrupted by new data or formatting processes performed on this original PC drive, you'd better select and run effective data recovery software to recover original drive data as much as possible at first. Still don't know what you should do right now to get your desired old files back? OK! Here are some common hard disk data recovery steps for you to follow:
Step1. Stop using this formatted or not formatted hard drive and download data recovery software to install on your PC.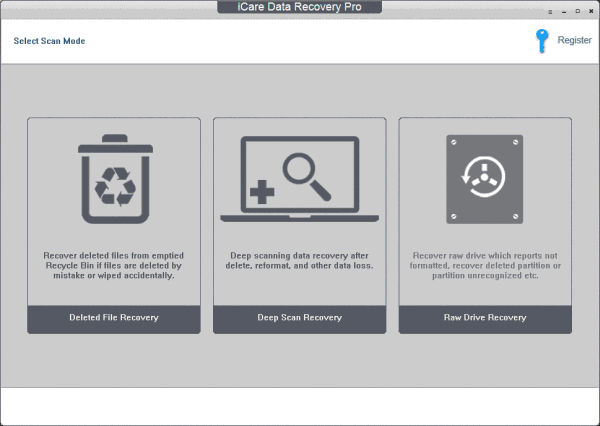 Step2. Pick a file type or data recovery mode to scan this Windows computer hard disk.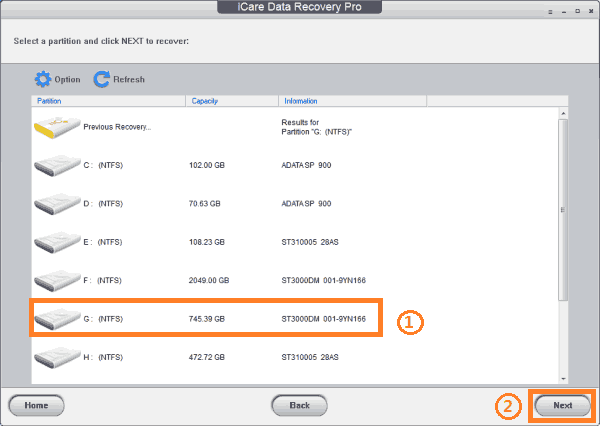 Step3. Preview scanned hard disk data to see whether it is worth paying for farther data recovery.
Step4. Retrieve old files to another used computer hard drive, flash drive or storage device in case of data recovery failures.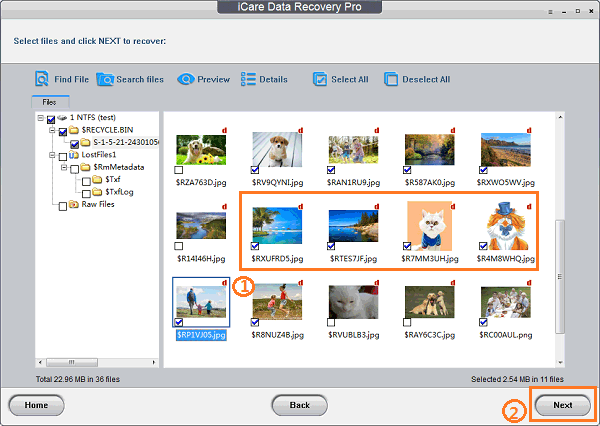 Please Note:
*In case that the selected data recovery software will rewrite your original drive contents, also choose read-only data recovery software, download and install it on another computer hard drive.
*In case that you will encounter similar data loss troubles without data backups, from now on, prepare several storage devices to make computer hard disk data backups all the time in the future.
Scan Hard Drive with Data Recovery Software Trial Version before Purchasing, If Necessary
You do have any idea about which data recovery software could work perfectly in your situation? If not, also do not worry. Merely open your computer internet site browser and search for a proper one. If you still cannot tell which one of them could be your choice, just download the trial versions of your found data recovery tools and let them scan your hard drive thoroughly. And then, check which one of them can help scan out and previewed well most or even all of your desired old files with a reasonable price. And then, go purchase that data recovery software according to your budget. Of course, if you do not want to spend any dollar on such data recovery software, also select some free data recovery software which may not be able to offer you satisfying data recovery results, to take chances.
Please Note: No matter whether you choose a free one or not, always start the scanning process on your computer hard drive and see whether the running software is workable for your case or not. This software is able to recover quick formatted partition and complete formatted drive.

---
Related Articles