How to Access Memory Card without Formatting
"Can I access a memory card without formatting when it says memory card is not formatted error message? The memory card is a SanDisk 4GB SD card which has been used for my Canon digital camera for several years. There are lots of important photos on this SD card, but I have never made backup. Now, I am unable to access the card because it asks me to format it. If I format the card, will I lose all those pictures? However, how can I open the memory card and recover all the pictures without formatting it? If anybody has encountered the similar problem, please share me how to fix raw drive without format."
Recover Files without Formatting Memory Card
Can you access memory card without formatting it when memory card requires formatting? Generally speaking, you are unable to access a memory card without formatting if it reports not formatted error, but you are able to get back files off the memory card without formatting it. All you need to do is to use iCare Data Recovery, which is a read-only data recovery program for file recovery when got lost due to different reasons. You can use this data recovery software to retrieve different kinds of files including images, videos, audio files, office files and more from SD card, XD card, CF card, SDHC, SDXC, micro SD card, mini SD card, etc. Now, you can follow the guide below to recover files off the unformatted memory card.
Steps to Retrieve Files from Unformatted Memory Card

Step1. Connect the memory card to a computer via a card reader. Then, download and install iCare Data Recovery software. Launch the software and choose a recovery module.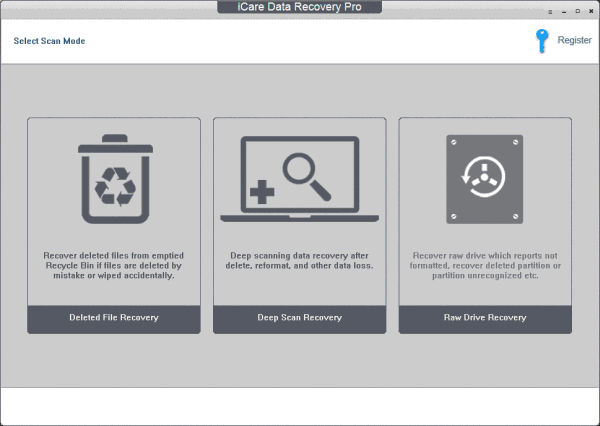 Step2.  Choose the memory card as aim disk so that the software can scan and then you just need to wait before the scanning is completed.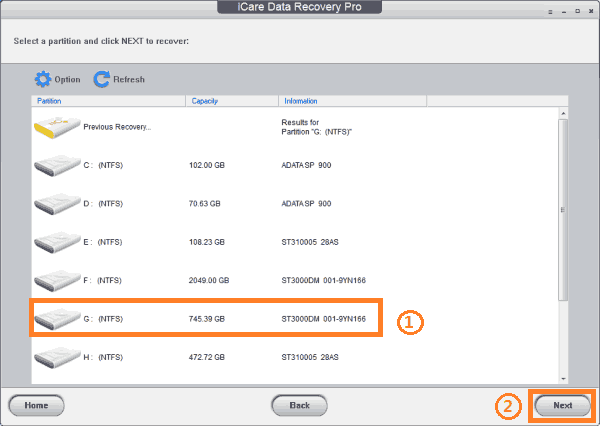 Step3. You can preview found files like images and office files. Then, you can select all files lost from the memory card and save them.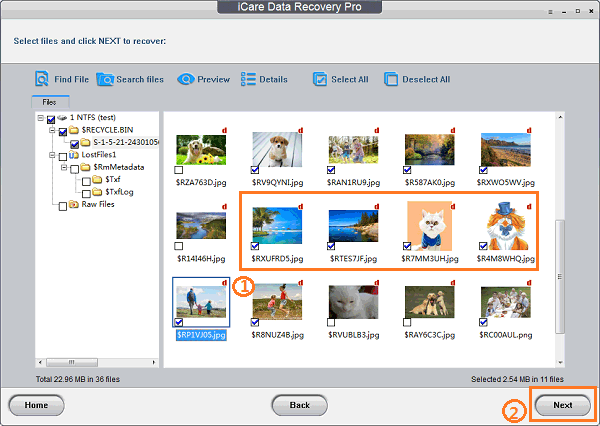 How to Format Memory Card without Losing Data?
It is a headache when you cannot access a memory card because of not formatted error, but the fortunate thing is that the memory card can still be recognized by digital camera, mobile phone or computer. Therefore, you still have a good chance to recover lost files and fix the error. By using data recovery software, you do not need to access the memory card, but the software can help extract all files off the card. What you should pay attention is that you should avoid overwriting the memory card before retrieving the files you need, so you had better not format the card before getting back what you need. When data has been restored successfully, you can format the card without worrying about any data loss. If you formatted memory card, iCare Data Recovery helps recover files after format, too.
==>> Related Page - Windows was unable to complete the format on memory card>>
Similar Error on Memory Card
When a memory card has not formatted error, it will prevent you from reading any data on the card. Here are some similar errors that you may encounter on a memory card, which can also lead you unable to access any file on the card:
>> Memory card is not accessible
>> Cannot read data on memory card
>> Memory card is not recognized or detected by PC
>> Digital camera says there is no memory card inserted
>> More other similar error on the memory card
When you receive any of memory card error mentioned above, you can use iCare Data Recovery to restore files off the card.
Tip:
The data recovery software can not only help recover data when memory card is not formatted, but also help restore deleted photos from memory card for free after formatting, deleting and other kinds of reasons. This software supports to recover files from formatted SD, XD, restore accidentally formatted CF card and so on.
Backup Data to Avoid Data Loss
If you have ever lost any important data, you will know how important it is to backup important data. If you regularly backup important files, you can easily get back lost files from backup. Therefore, when you recover the lost files from the unformatted memory card, you had better make a backup for the important to avoid unexpected data loss in the future.

---
Related Articles