How Can I Format RAW 32GB SanDisk Pen Drive in Windows 7
"How can I format RAW 32GB SanDisk pen drive in Windows 7 with all data back? Just now, I inserted my 32GB SanDisk pen drive to Windows 7 PC and attempted to transfer some data, but my PC recognized the pen drive as RAW drive. When I double clicked the RAW drive, PC reported disk drive is not formatted do you want to format it now. Can I format the RAW SanDisk pen drive without erasing original data?"
"My SanDisk 32GB pen drive turns to RAW file system when I insert it to my PC which runs under Windows 7, so I want to format it from RAW to FAT32. However, it says formatting will erase all data. I know that formatting will erase the pen drive, but I cannot afford to lose all my data. So can you tell me a solution for data recovery from RAW SanDisk pen drive on Windows 7?"
"How to format RAW SanDisk pen stick without deleting any file? My SanDisk pen stick shows RAW format requires formatting on Windows 7, but I do not dare to format it because I do not want to lose all my data. What should I do to convert RAW to FAT32 as well as getting back all inaccessible data?"
If you have backup all data stored on your SanDisk pen drive, you can format it from RAW to FAT32 without losing any data. If you do not have any backup, you need to use pen drive data recovery freeware / tool to extract all files off the RAW pen drive.
Data Recovery from RAW SanDisk Pen Drive on Windows 7
Data recovery software is able to deep scan the RAW SanDisk pen drive to search lost data. iCare Data Recovery is such a data recovery tool which enables you to deep scan the SanDisk 32GB or other types of pen drives when it turns to RAW file system and becomes not readable on Windows 7. This data recovery software also works on other Windows OS. Now, you can connect the SanDisk pen drive to your PC and follow the steps below to recover data without Windows 7 format external pen drive:

Step1. Download and install iCare Data Recovery on PC. Run the software and choose a proper scan mode.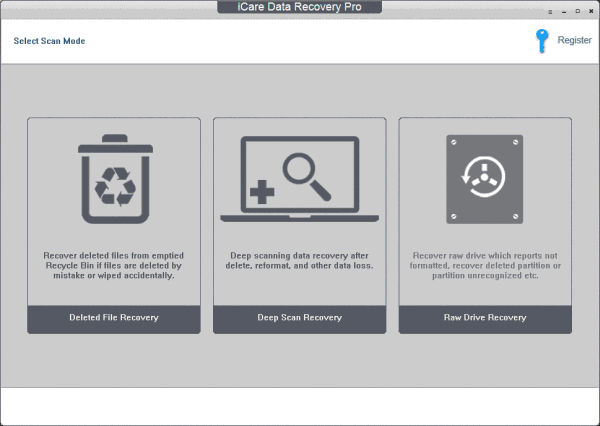 Step2. Select the RAW SanDisk pen drive as aim disk and then the software will scan it for lost data.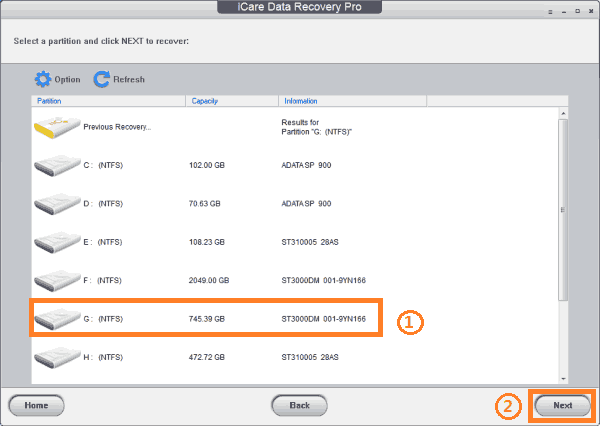 Step3. You can preview lost data after scanning and then save the lost data to another drive.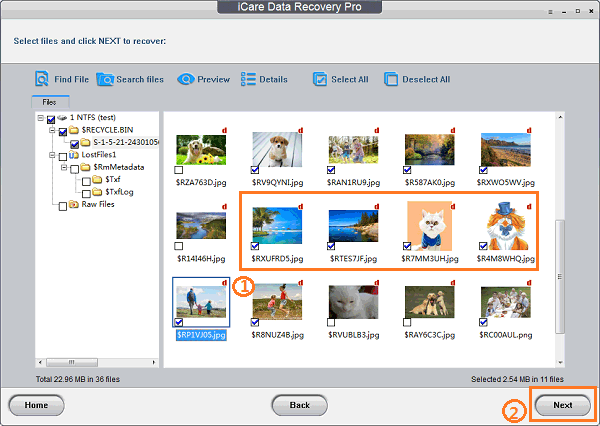 How can you format RAW SanDisk pen drive in Windows 7? After data recovery, you can right click the pen drive and choose format option to format it from RAW to FAT32. You can also convert RAW drive to NTFS without data loss by formatting the SanDisk pen drive in Windows 7 after data recovery.

---
Related Articles
Related Articles