HFS+ External Hard Drive Reports RAW Format Wants to Reformat
"My HFS+ external hard drive reports RAW format and wants to reformat when I plugged it to my iMac. This external hard drive has 1.5TB capacity with HFS+ file system, but it converts to RAW file system due to some unknown reasons. I want to know how to convert the external hard drive from RAW to HFS+ so that it can be recognized by Mac OS. I also want to get back all my previous inaccessible data from this RAW external hard drive. Can anyone introduce some useful solutions or tips for HFS+ external hard drive recovery when it reports RAW?"
Fix raw hfs disk on mac -> Format it under Disk Utility
Choose format -> hfs+ in the following photo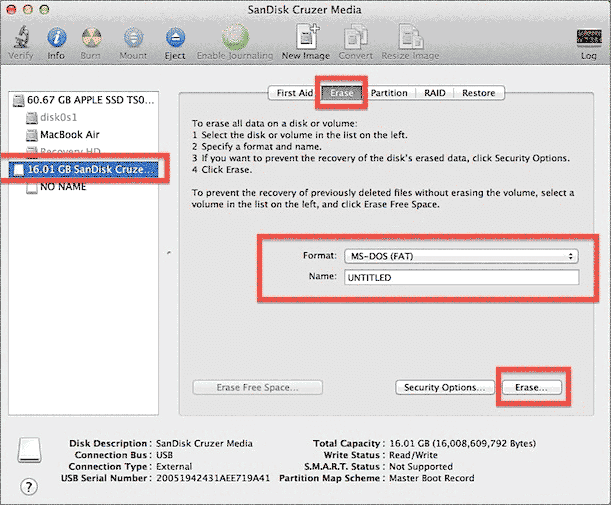 Open Disk Utility to format disk by erase
Quick fix on Mac -> Format raw hfs external disk with mac formatters
Format hfs disk on mac with hp usb disk format tool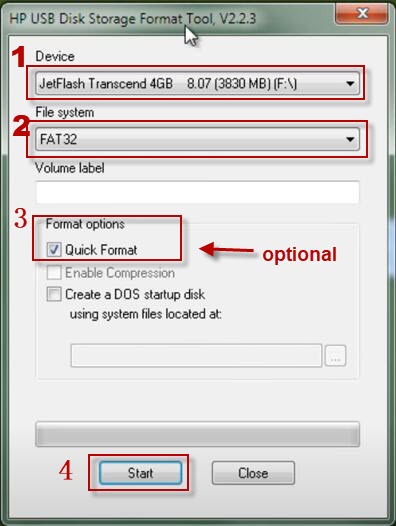 HP usb format tool to format media
Quick fix on Windows -> Format raw hfs external hd with free disk format tools
HFS plus file system is able to be recognized by Mac OS, but it will change to RAW file system due to some reasons. Therefore, you will be unable to access any data when your external hard drive has changed its file system from HFS plus to RAW and requires formatting. When RAW drive error occurs on an external hard drive, the only thing you need to do is to stop using this external HDD, especially you should not format it or write new data to this RAW external hard drive. Before overwriting the HFS plus external HDD, you have a good chance to restore inaccessible data by using a data recovery program.

Recovering data from mac free? Try 5 free mac data recovery software
External HDD Recovery When Converts from HFS+ to RAW
There is no problem to recover all data even when an external hard drive converts from HFS+ file system to RAW and asks to reformat, because all data is still stored on its original place but becomes invisible. What you should do is to make use of data recovery software like iCare Data Recovery to deep scan the RAW drive and search all lost files. iCare Data Recovery is a data recovery program with which you are able to recover any type of files when your external HDD is not accessible due to RAW unformatted error. This software supports all brands of portable hard drives such as Seagate, Western Digital, Maxtor, Kingston, Samsung, Transcend, etc.
Please pay attention that iCare Data Recovery only works on Windows OS such as Windows 7, 8, 10, XP, Vista, so you need to plug the external HDD to a Windows PC and then follow the guide below for recovery of external hard drive:

Step1. Download and install iCare Data Recovery on your computer. Launch the software and choose a proper scan mode.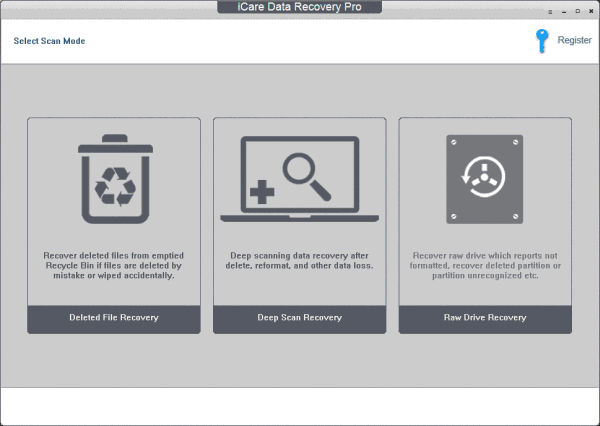 Step2. Select the RAW external hard drive and then you only need to wait when the software is scanning.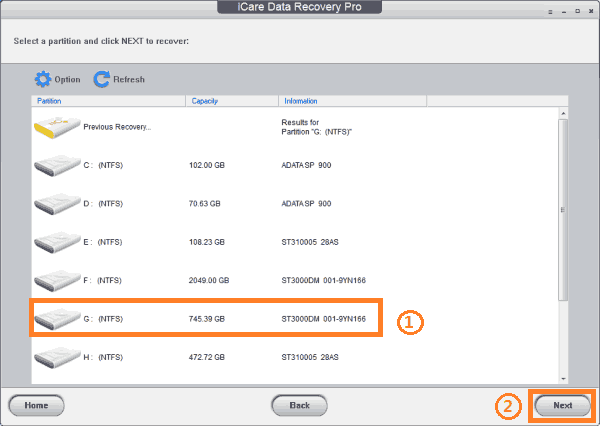 Step3. You can preview images and documents after scanning and then select all lost files to save.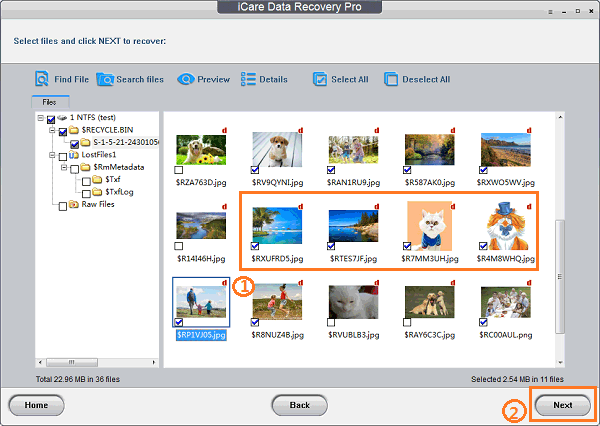 Convert Portable HDD from RAW to HFS+ File System
If you still want to use this external hard drive in Mac OS, you need to convert its file system from RAW to HFS or HFS plus. You just need to pug the external HDD to Mac computer and then format it into HFS or HFS plus file system. You had better not format the RAW external hard drive in Windows OS because Windows OS does not support HFS file system. On the contrary, if you want to format the portable HDD from RAW to NTFS or FAT32, you can format it in Windows PC.
==>> If you want to convert RAW to NTFS or FAT32, please refer to:
>> Change file system from RAW to FAT32
HFS External Hard Drive Is Blank Asking to Reformat
No matter how much you have saved on this HFS+ external hard drive, system will says disk drive is blank when it changes to RAW file system and asks to reformat. Sometimes, people will believe that all data has been erased when system shows disk drive is blank, so they will format the external hard drive in order to convert it from RAW to HTFS+ file system. In fact, it is normal that external hard drive show blank when its file system is in RAW format and wants to reformat, so you do not need to reformat the external HDD unless you do not want to recover all lost data. Formatting will not help recover lost files, instead it may cause further data loss if you mistakenly write new data to the external HDD after reformatting.
HFS Plus Portable Hard Drive Shows 0 byte with RAW Format
When HFS plus file system turns to RAW on portable hard drive, you have no chance to open the disk drive before formatting it. The reason why you think that a RAW external HDD is blank is that system says disk drive has 0 byte space when you check its Properties. When you find that an external HFS+ disk has changed to RAW file system and show 0 byte space, please remember that iCare Data Recovery is helpful with RAW drive data recovery as long as the previous data is not overwritten. Therefore, you can run this data recovery software to perform data recovery as soon as possible when you receive message that HFS+ disk is showing RAW 0 byte space and requires formatting.
---
Related Articles