How to Recover Deleted Files from HFS+ Disk
"Can anybody give me some advice to recover deleted files from HFS+ disk? Just now, I deleted a folder from HFS+ file system on Mac and could not find the deleted data in recycle bin. What can I do to recover all lost files?"
HFS+ is a file system for Mac OS, which was developed by Apple Inc. How to recover deleted data from HFS+ disk? You may mistakenly delete previous photos off HFS+ file system disk on Mac. Or you may accidentally delete some unique yet important videos from HFS hard disk. Probably, it only takes you a few seconds to delete a large amount of data from HFS+ disk for Mac, but you may find it impossible to get back all lost data even you spend a whole day. If you are still looking for a solution for deleted file recovery from HFS+ disk, this article will share a useful and easy way to help you restore all deleted files.
HFS+ Disk Deleted File Recovery on Windows
You will not feel worried if all deleted files have been moved to recycle bin. If the files have been deleted permanently without being moved to recycle bin, you can rely on a data recovery tool to restore all lost data. iCare Data Recovery Pro is a read-only data recovery tool that enables you to recover deleted photos, videos, music, documents, etc off HFS+ file system hard disk for Mac.
Pay attention: iCare Data Recovery is a data recovery utility that is compatible with Windows OS, so you need to insert the hard drive for Mac to a Windows PC to perform lost data recovery. This operation does not cause any damage to your hard drive or previous data. This software is able to recover deleted files on Windows for any HFS + disk. After inserting the HFS+ hard disk to a Windows PC, you can follow the steps below to recover deleted data from HFS+ file system:

Step1. Free download and install iCare Data Recovery on PC. Launch the software and choose a proper scan mode.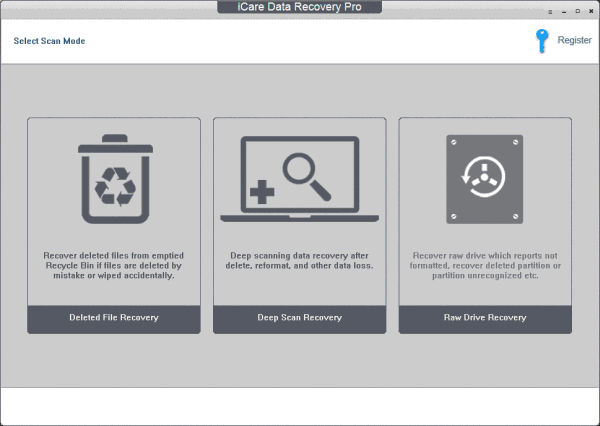 Step2. Select the HFS+ file system partition where data got deleted and then wait patiently when the software is scanning.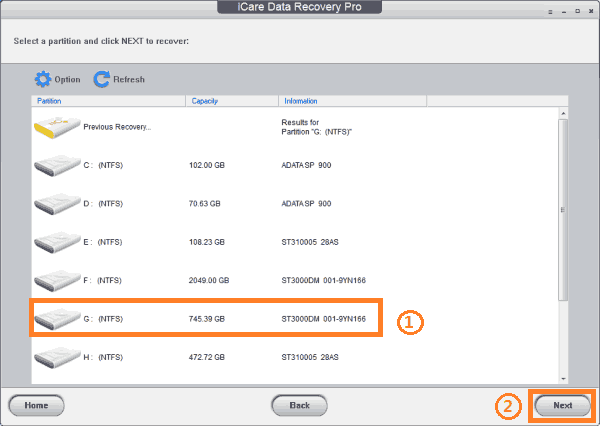 Step3. You can preview found files after scanning and then select the lost data to recover.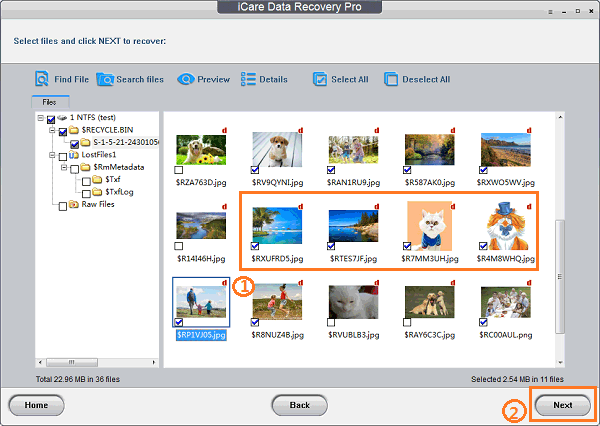 Tips for Data Recovery from HFS+ File System
Here are some tips to recover deleted data from HFS+ file system disk:
You should not write new data to the HFS+ disk after deleting files because it may overwrite the previous data.
You need to plug the HFS+ hard disk to Windows PC in order to recover data by using iCare Data Recovery.
You cannot save the recovered files to original partition in order to avoid data overwriting.
Rescue Data after Mistakenly Delete from HFS+ Hard Disk
When you delete data from an internal HFS+ hard disk, the deleted data will be moved to Trash bin on Mac. Therefore, you only need to open the Trash bin and restore all deleted data. We often advise that you always set to move all deleted files to Trash bin at first before deleting them permanently in order to avoid unexpected data loss.
Restore Photos Videos off HFS+ External HDD
An external hard drive is different from an internal HDD because you only need to plug it to your computer without installing on computer. However, when you delete data like photos, videos, music, etc off a HFS+ external HDD, the deleted data will not go to Trash bin. If you do not have any backup, you need to rely on data recovery software to restore deleted files off HFS+ external hard disk drive.
HFS+ Disk Recovery with Time Machine
If you are a Mac computer user, you may know "Time Machine". Time Machine is a built-in backup application on Max OS, which is able to create backup for everything stored on Mac such as photos, music, videos as well as the whole system Generally speaking, you can easily restore any previous data by using Time Machine on Mac computer. Time Machine backup all data to an external hard drive and allows you to restore all data any time you like. When you delete any file from HFS+ disk, you just need to enter Time Machine and then file the files to restore.
Set up Time Machine
How to set up Time Machine on Mac so that you can recover deleted files from HFS+ disk without relying on any software? Well, you can connect any HFS+ file system external hard drive to Mac OS as backup disk, and then system might ask do you want to use the disk drive to backup with Time Machine. When you receive this message, you only need to click "Use as Backup Disk". Time Machine will automatically make backup for all data on your computer. You should regularly check if the backup drive is full because the oldest backups will be deleted when the backup drive is full.

---
Related Articles