Hard Drive Wont Format Windows 7
"Hard drive won't format in Windows 7 when I want to format it from RAW to NTFS. I have used this hard drive in my computer for several years. This is the first time that I meet such kind of problem. Windows 7 reports that hard drive needs to be formatted, but it says another message saying cannot format hard drive when I click yes to format it. Please tell me how to fix the problem and recover data from hard drive."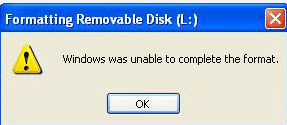 Windows was unable to format disk in Windows 11/10/8/7
"Hard drive shows RAW file system in Windows 7 OS. Windows was unable to complete the format when I tried to format the hard drive from RAW to NTFS. Is there any way to convert RAW hard drive to NTFS without losing any data?"
Quick fix -> Format hard drive won't be formatted
Video - how to fix can't format hd
More details and guide on: How to fix hard drive cannot be formatted - 4 free ways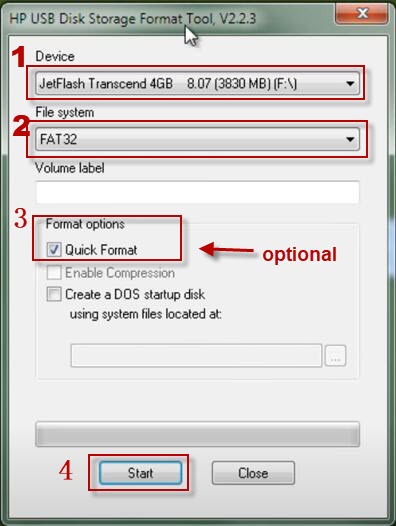 HP usb format tool to format media
Format tools on Windows -> Format hd with 8 free disk format tools
Do you need to format hard drive in order to use it in Windows 7 Operating System? Are you aware that you cannot get back lost files even if you can format a RAW hard drive successfully? Truthfully, you can convert hard drive from RAW to NTFS by formatting, but formatting a hard drive also means to erase all information on the drive. If you still need to recover data on your hard drive when it turns to RAW, you should not format it.
Data Recovery from RAW Hard Drive on Windows 7
iCare Data Recovery Pro is able to recover files from hard disk drive when it has RAW format or cannot be formatted in Windows 7. This data recovery software works on Windows OS to restore all types of files. It supports all brands of hard drive such as Seagate, Western Digital, Samsung, Maxtor, Transcend, Hitachi and more. When you install iCare Data Recovery on your computer, please remember not to install it to the RAW drive. Then, you can follow the steps below to recover data from RAW drive in Windows 7:
Step1. Select proper scan mode after launching the software.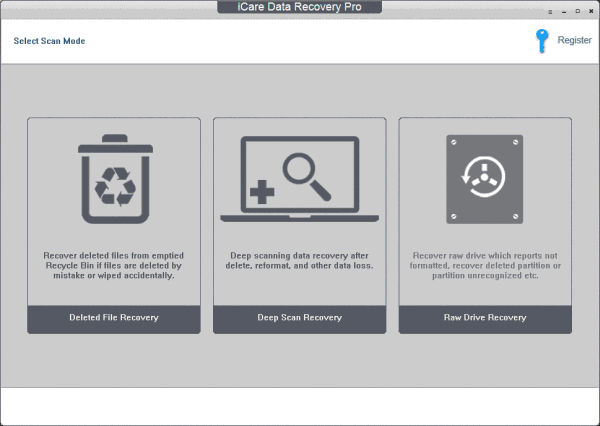 Step2. Choose the RAW drive and let the software scan it.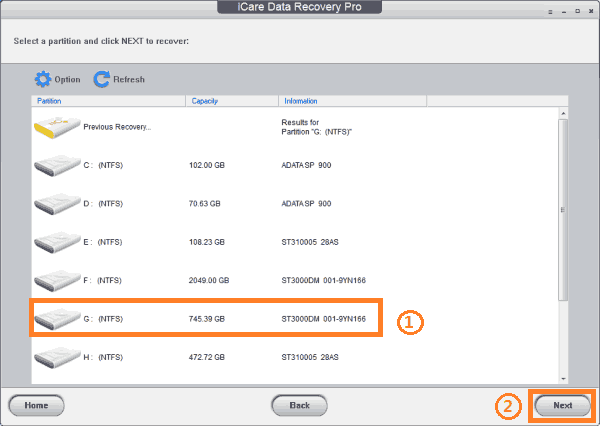 Step3. Preview and store the files after scanning.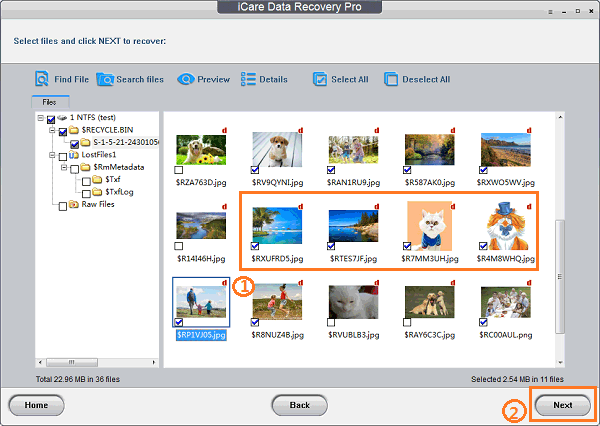 It is highly recommended to recover files first of all before fixing the error. However, if you mistakenly formatted the hard drive before data recovery, iCare Data Recovery also helps full / quick format recovery Windows 7 as long as you have not written new data to it.
Windows 7 Was Unable to Format Hard Drive
If you want to fix the RAW error on Windows 7, you have to format the hard drive. You can format a hard disk partition with NTFS or FAT32 file system. Usually, you are unable to format a system partition or when the partition is damaged. Windows 7 format software may help format a corrupted hard drive.
==>> Whenever you receive message that hard drive cannot be formatted on Windows 7, please go to this page - Windows cannot format solution>>
How to Avoid RAW Error on Hard Drive
If you do not want to frequently run into RAW drive error on hard drive in Windows 7, you can pay attention to follow points:
1. Install anti-virus software on your computer to stop hard drive from being attacked by any possible virus or Trojan.
2. Do not download or install software which might be not safe.
The Bottom Line
iCare Data Recovery enables you to recover files easily when hard drive won't format in Windows 7. This data recovery software supports to recover images, videos, music, office files, etc. If you need any help for RAW drive data recovery on Win7, please download this software now!
---
Last updated on Nov 01, 2022
Related Articles