Hard Disk Drive RAW Format Asking to Reformat
Why does a hard disk drive show RAW format and ask to reformat on your computer? It does not matter even if you do not know the reason why your hard disk drive turns to RAW and requires formatting, but it is necessary to know the solution to fix the error and get back lost files. As long as your hard disk drive is not physically damaged, data recovery is possible when your hard disk drive turns to RAW file system due to all kinds of reasons.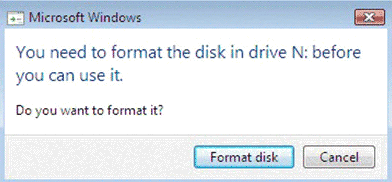 You need to format disk before you can use it
Video - how to repair raw hard drive file system format

Also read: 3 ways to fix hard drive raw file system
Data Recovery for HDD RAW Format Asking to Reformat
Do you want to recover important data on your hard disk drive when it converts to RAW file system and needs to reformat? If so, you can free download iCare Data Recovery Pro to extract files off the inaccessible RAW drive. It can restore more than 100 types of files from hard disk drive which has RAW file system and requires formatting.
Step1. Download and install iCare Data Recovery on a computer. Run the software and choose a proper scan mode.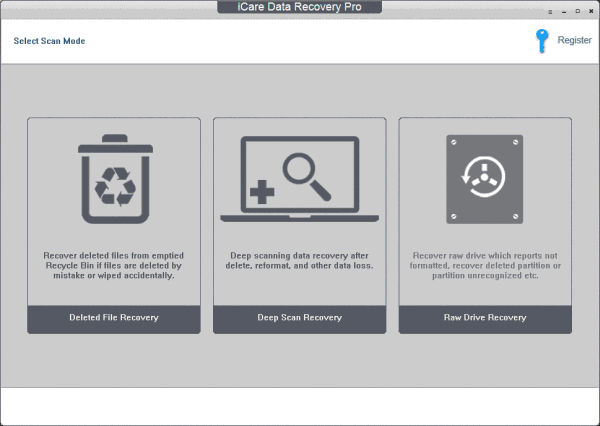 Step2. Select the RAW drive so that the software can deep scan it to search lost files.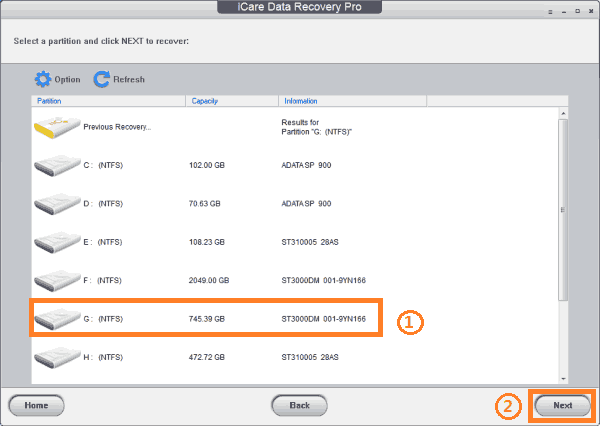 Step3. Preview files when scanning is completed and then recover the loss files.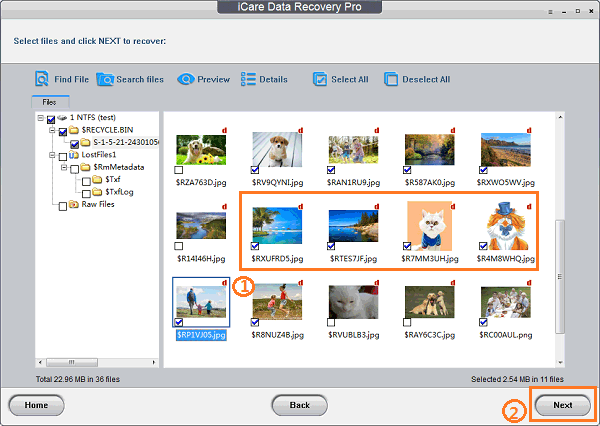 Also read: how to recover data from raw external hard drive
FAQs about Hard Disk Drive RAW Error Needs to Format
"Hard disk drive frequently asks me to reformat disk drive before I can use it. The file system of the hard disk drive accordingly changes to RAW, while the capacity of the disk drive shows 0 byte. I am not aware of what happened to my hard disk drive, but I want to get all data back without formatting. Is there a way to stop my computer from saying the error message and get back lost files?"
"I need some advice for data recovery from hard disk drive because it is not accessible due to RAW format error. It says that I need to format hard disk drive to convert RAW to NTFS, but will it erase all data due to formatting?"
"What to do for hard disk drive inaccessible data recovery when it turns to RAW file system and wants to be formatted on Windows PC? I do not want to format the disk drive because I am afraid that all data will be lost forever after formatting. Or can I recover files after format using free software?"
For all those kinds of questions like above, you can rely on iCare Data Recovery to extract inaccessible files off the RAW hard disk drive.
iCare Data Recovery is available for all situations above, so you do not need to format hard disk drive when you want to restore data. You can format the disk drive to fix RAW error after data recovery.
If the hard disk drive is corrupted due to bad sectors, virus infection or some other reasons, PC probably reports unable to format hard drive from RAW to FAT32 or NTFS. When meeting this prblem, please go to another article - Windows was unable to complete the format
The Bottom Line
Please remember that hard disk drive RAW format asking to reformat error does not cause any data loss as long as you can use correct method. iCare Data Recovery enables you to search all kinds of lost files from inaccessible HDD with ease.
---
Last updated on Nov 01, 2022
Related Articles