Hard Disk Drive RAW File System
What is hard disk drive RAW file system? What will happen when a hard disk drive turns to RAW file system? Generally speaking, when a hard disk drive changes to RAW file system, the disk drive is not accessible unless you can format the RAW file system to NTFS or FAT32. However, the disk drive will become empty if you format the hard disk drive from RAW to NTFS or FAT32.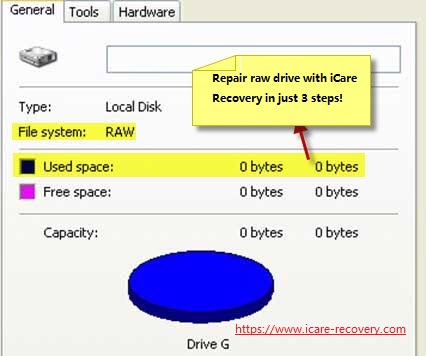 DISK file sytem raw unreadable
Video - RAW HD Recovery

Also read: how to fix hard drive raw file system
Data Recovery When Hard Disk Drive Shows RAW File System
If you are afraid of data loss when a hard disk drive shows RAW file system, you'd better not format the RAW hard disk drive before getting what you need. You can free download iCare Data Recovery Pro to perform inaccessible data recovery from hard disk drive which turns to RAW file system. This data recovery software has an advanced deep scan recovery mode which enables you to search every possible file from RAW hard disk drive. You can follow the guide below to restore data when hard disk drive has RAW file system:

Step1. Download and install iCare Data Recovery on your computer. Run the software and choose a proper scan mode.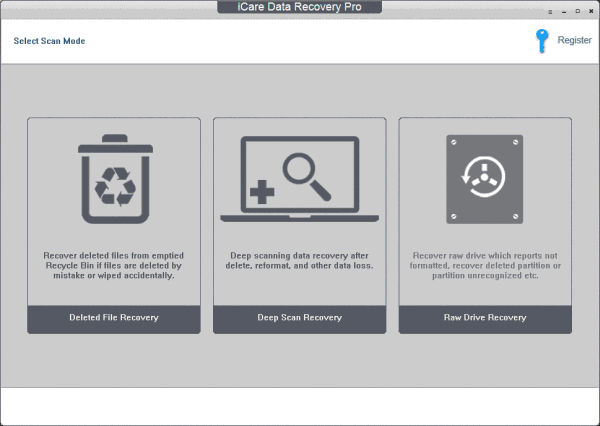 Step2. Select the RAW hard disk drive and then the software will scan the selected drive to search for lost files.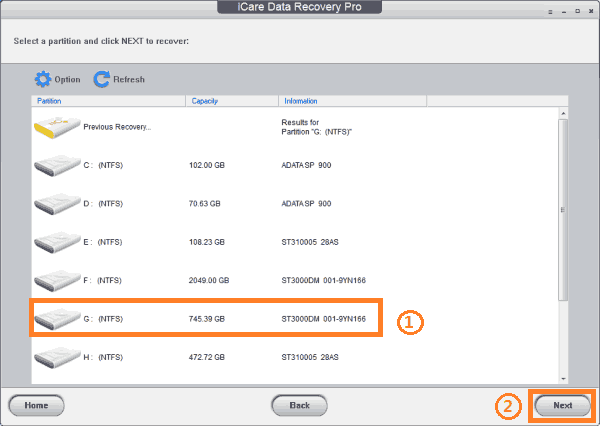 Step3. You can preview files after scanning and then save the lost files to another drive.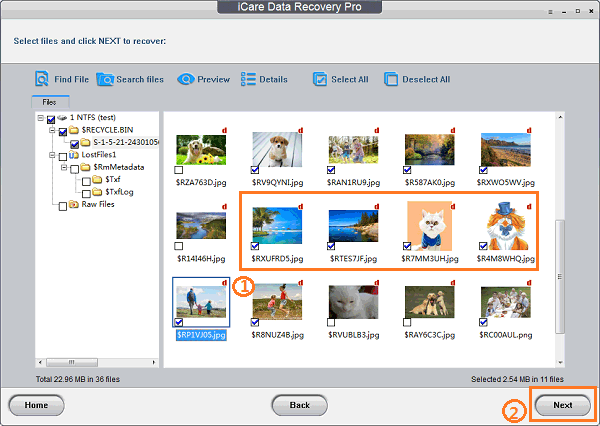 FAQs about Hard Disk Drive RAW Drive Error
"My hard disk drive on Windows PC turns to RAW file system and I cannot open the disk drive without reformatting. Is there any method to fix the error so as to chanage RAW to NTFS without reformat?"
"I divided my hard drive into two partitions on my computer, but recently one disk partition changes to RAW format. Every time I boot my computer and attempt to open this partition, Windows will pop up message saying disk drive is not formatted do you want to format it now. Is it possible to extract all files from the RAW partition before formatting it?"
"How do I rescue data off hard disk drive that shows RAW file system in my computer? I was moving data to my hard disk drive, but it stopped responding all of a sudden and Windows system reported an error message to say disk drive needs to be formatted. Meanwhile, the file system of the hard disk drive converted to RAW. How can I get back all my data from the inaccessible RAW drive?"
Solution for above users:
For all those kinds of questions like above, you can rely on iCare Data Recovery to extract inaccessible files off the RAW hard disk drive. To repair RAW drive error, you can format the hard disk after data recovery. You can format a hard disk to change RAW to FAT32 or NTFS.
==>> Related Article: Windows was unable to complete the format
The Bottom Line
Now, you probably know that hard disk drive RAW file system refers to the situations that the file system of your hard disk drive converts to RAW from NTFS or FAT32. Since Windows system cannot recognize RAW file system, it asks you to reformat the RAW hard disk drive to fix the error. In this situation, iCare Data Recovery helps restore all types of lost files without formatting your hard disk drive from RAW to NTFS or FAT32.
---
Related Articles