RAW GPT Disk Recovery: 3-12TB RAW GPT Partition Fix
How do I do a GPT hard drive recovery when 3TB hard drive partition turned RAW and it is unable to access GPT disk partition because the external or internal gpt hard drive turned to RAW file system and 0 bytes in used/free space? It only needs 3 steps.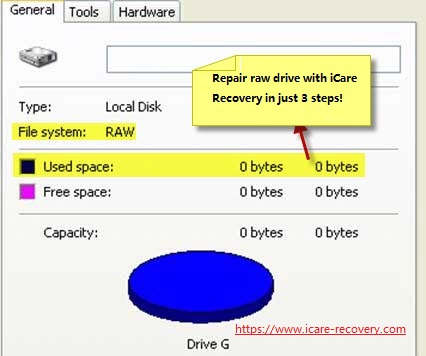 3tb, 4tb or 12tb GPT Hard drive showed 0 bytes in capacity with file system raw and might also ask a reformat.
3 Steps - 3TB GPT Partition RAW Format Recovery
Never believe that you can fix the raw gpt disk by converting RAW file system to NTFS since formatting will erase all data. What you should do is to perform GPT disk recovery by using iCare Data Recovery Pro. This data recovery software could deep scan RAW disk drive with harm-free scanning by the following steps:
Step1. Download and install iCare Data Recovery on your computer. Run the software and choose a 'Deep Scan Recovery' scan mode.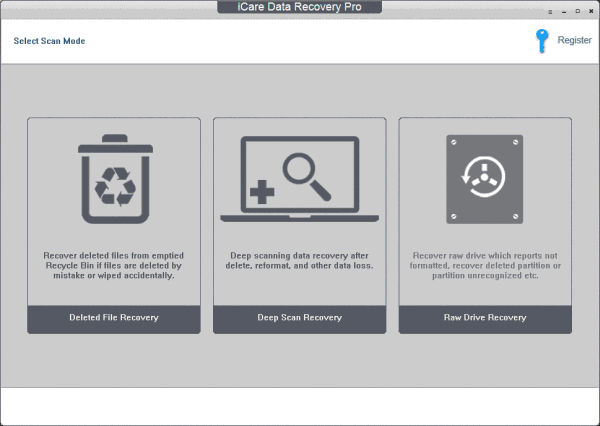 Step2. Select the RAW partition and let the software scan it.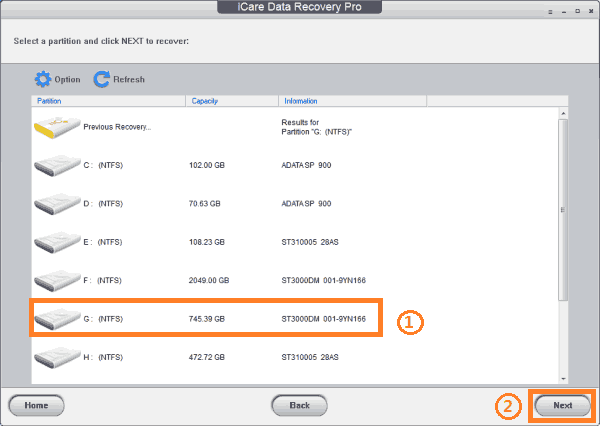 Step3. Preview the lost files and save them to another partition.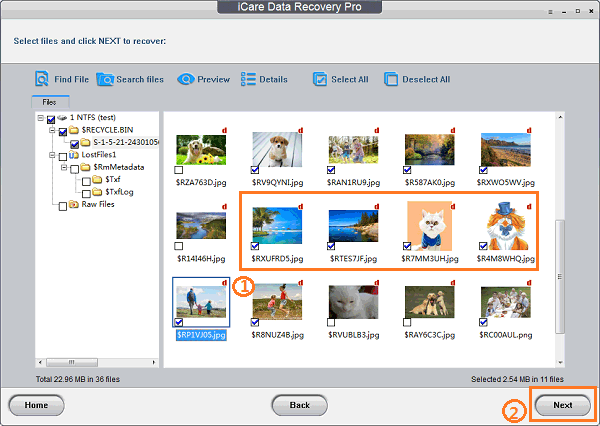 Also read: how to retrieve files from raw external usb drive
Video - how to repair raw gpt hard drive file system format

Also read: 3 ways to fix hard drive raw file system
Related Cases about GPT Recovery That Has RAW Format
"I bought a 3TB external hard drive, but the GPT partition shows RAW file system. I need to copy some data from the external hard drive, but I cannot open the disk. How can I convert RAW to NTFS without losing data?"
"I need GPT disk recovery because my 4TB hard drive shows RAW format when I want to open the disk for data transferring. Windows system says disk drive needs to be formatted, but will I lose all data after formatting?"
"Hello, my 3TB portable hard drive cannot be formatted with RAW file system. What should I do to fix the problem with all data back?"
For all cases about, you can rely on iCare Data Recovery to perform data recovery from the RAW disk.

=>> For more solutions on this article: RAW drive
Windows Was Not Able to Format RAW GPT Disk
GPT, namely GUID Partition Table, is partion table of hard disk which is larger than 2TB. GPT disk is availalbe in both Windows computer and Mac computer.
When gpt disk cannot be formatted by disk management or format tools, you may read the following article to get a solution.

=>>Please visit this page: Windows was unable to format hard drive fix
2TB Disk vs 3TB GPT Disk
Along with demand for data storage, today's hard disk and external hard drive have much larger capacity. Traditional MBR only supports maximum addressable storage space of a hard disk or external hard drive to 2TB. When the capacity of disk is more than 2TB, MBR is replaced by GPT (GUID Partition Table).
The Bottom Line
In order to perform GPT disk recovery for 3TB raw hard drive partition, you should prevent the hard drive from being physically damaged. iCare Data Recovery enables you to restore files from all brands of hard drive or external HDD when it is in RAW format, including Seagate, Western Digital, Samsung, Toshiba, Sony, Hitachi, SanDisk, etc. Free download the software.
---
Last updated on Nov 01, 2022
Related Articles