GPT Disk Recovery 4TB WD Hard Drive Not Formatted Error
You need to perform GPT hard disk recovery for 4TB WD hard drive when it has not formatted error? When a 4TB WD hard drive reports not formatted error, you have two things to do – recover data and fix the error. Then, here the problem comes, should you format the 4TB WD hard drive to fix error first? Or should you recover data from the GPT disk at first?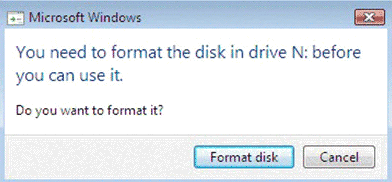 You need to format disk before you can use it
First Thing – recover data from the GPT disk
Second thing – format the 4WD hard drive from RAW file system to NTFS or FAT32
Video - how to repair raw hard drive file system format

Also read: 3 ways to fix hard drive raw file system
GPT Disk Recovery for 4TB WD HD Not Formatted Error
If you think that data will come back after formatting 4TB WD hard drive to fix the not formatted error, you may lose the best chance for data recovery. In order to restore all data, the first thing you should do is to get a data recovery tool. iCare Data Recovery Pro is able to help you recover videos, photos, office files, audio files, emails, etc from RAW drive. This software can also work on 4TB hard drive for GPT disk recovery when it wants to be formatted. You can follow the steps below to recover data from GPT disk for 4TB WD hard drive not formatted problem:

Step1. Download and install iCare Data Recovery on your computer. Launch the software and choose the proper scan mode.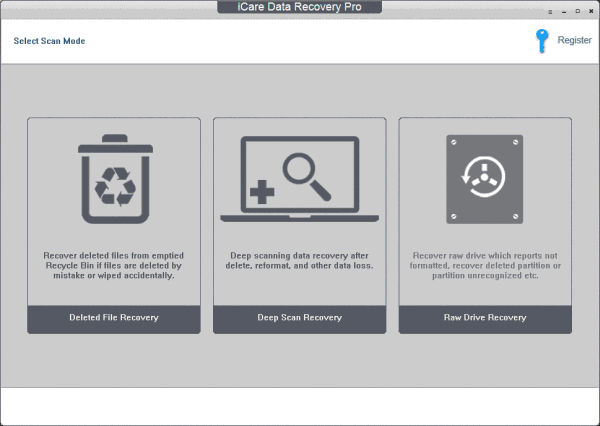 Step2. Select the RAW disk and then the software will scan it for lost files.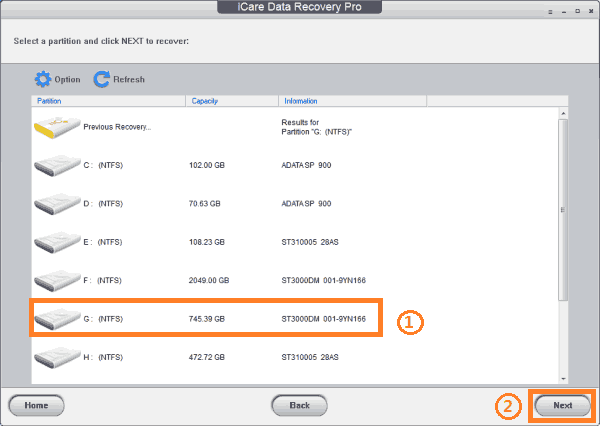 Step3. When scanning is over, you can preview found files and then save the needed data to another drive.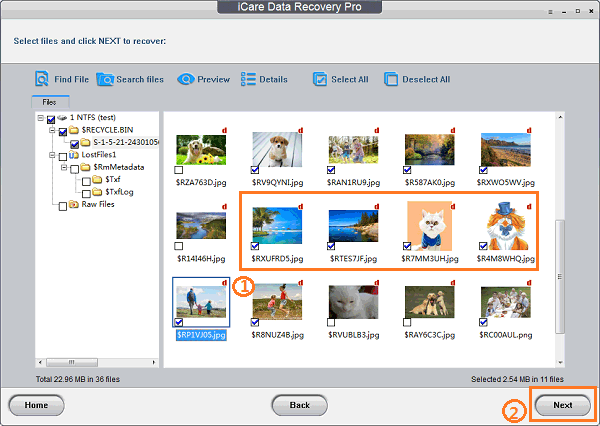 Fix Not Formatted Error on 4TB WD Hard Drive
After recovering data, you can format the 4TB WD hard disk drive for not formatted error fixing. A 4TB hard disk is a large device, so it may take a long time to complete the format. However, sometimes PC would fail to complete the format on a 4TB hard drive due to some reasons.

=>> If you want to know why and how to fix the problem when 4TB Western Digital hard drive won't format, please go to this page - Windows could not complete the format>>
Why 4TB WD Hard Drive Asks to Be Formatted
A hard drive will ask to be formatted when its file system gets corrupted. Usually, many factors can cause file system corruption such as virus infection, bad sectors and more. Below are some FAQs that users run into not formatted error on 4TB WD hard drive due to different reasons:
"I am really disappointed at the problem that my 4TB WD hard drive gives an error message saying one partition is not formatted, but Disk Management recognizes the partition well and says it is healthy. I am wondering if the GPT is corrupted. Does anybody have suggestion to fix the problem? Or do you know how to recover files from Western Digital hard drive that asks to be formatted?"
"The disk drive not formatted error problem disturbs me a lot because it prevents me from writing or reading any data on my 4TB WD hard drive. I receive the error message after uploading some videos online, so I think my WD hard drive is infected with virus. But the problem still exists after running antivirus software. Do you have any other solution for this problem?"
The Bottom Line
There is no other way to get back data from GPT disk that 4TB WD hard drive needs formatting. iCare Data Recovery is the best solution for hard drive format recovery from RAW disk without formatting it or hurting any data on the disk.
---
Related Articles