GPT Disk Recovery 3TB Toshiba Hard Drive Not Formatted Error
You may need to perform GPT disk recovery when 3TB Toshiba hard drive has not formatted error, but the problem is that you are still not aware of a good solution to fix the problem without data loss. When PC prompts "disk drive is not formatted do you want to format it now" warning message on GPT disk, it only gives an alternative - format the disk or not. Formatting helps fix the not formatted error, but system will repots another warning that formatting will erase all data on the disk. You may be quite familiar with such kind of warning message, but have you gotten the correct method to resolve the problem on 3TB Toshiba hard drive GP disk recovery?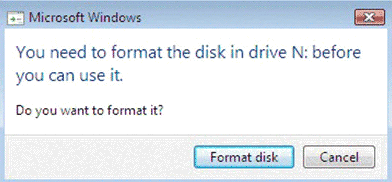 You need to format disk before you can use it
Video - how to repair raw hard drive file system format

Also read: 3 ways to fix hard drive not formatted
GPT Disk Recovery When 3TB Toshiba HD Is Not Formatted
GPT refers to the partition table of 3TB disk. If your 3TB Toshiba hard drive is not formatted, you cannot open the disk. Therefore, you need to use data recovery software that can be compatible with 3TB disk for data recovery. iCare Data Recovery Pro works on 3TB Toshiba HD for GPT disk recovery when you are unable to access the disk due to not formatted error. You can get back files from a not formatted GPT disk for 3TB Toshiba hard drive with about 3 steps:

Step1. Download and install iCare Data Recovery on computer. Run the software and choose a proper scan mode.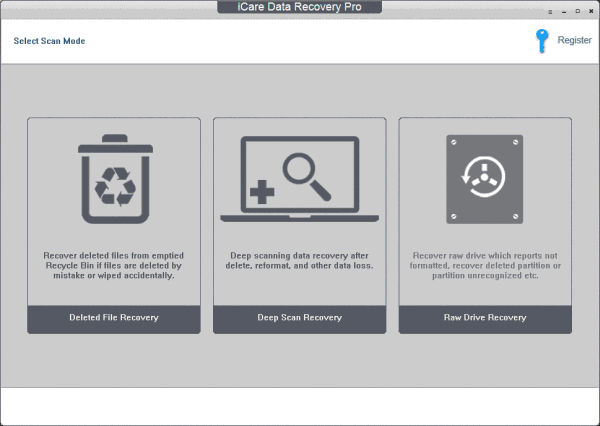 Step2. Select the disk that needs to be formatted and then wait the software to scan it.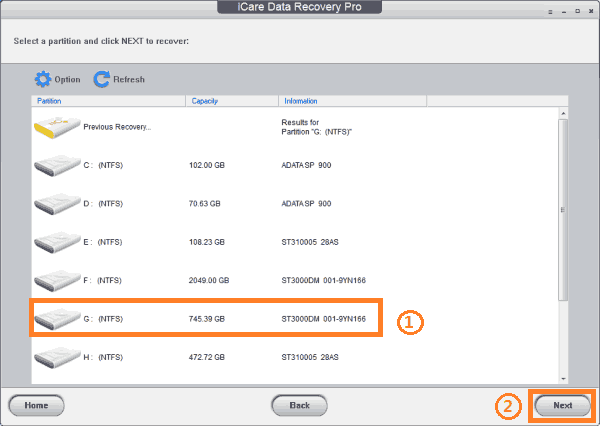 Step3. Preview the lost files after scanning and the save the data to another drive.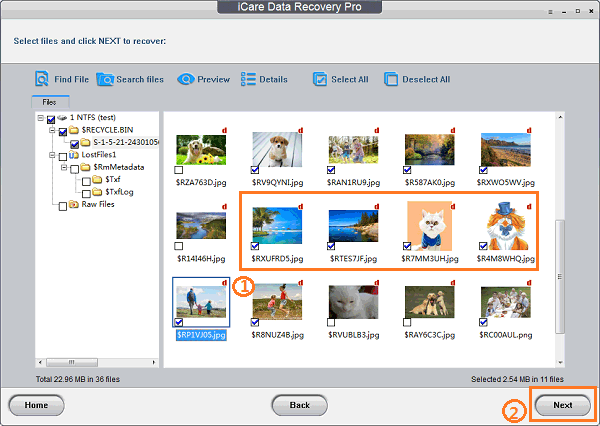 GPT Disk Recovery That 3TB Toshiba Hard Disk RAW Format
3TB Toshiba hard drive turns to RAW format when you receive disk drive not formatted alert? It is a normal problem that 3TB Toshiba HDD has RAW file system before you format the disk. iCare Data Recovery is capable of RAW drive data recovery in following cases:
"My 3TB Toshiba hard drive external says needs to be formatted on Windows PC. Is there any way to fix the problem with data back?"
"I want to convert RAW to NTFS since I need GPT disk recovery that my 3TB hard drive requires formatting on my computer. Does anybody have the similar experience?"
"How do I resolve the issue that my 3TB Toshiba hard drive asks to be formatted? Can I recover data after formatting the 3TB HDD?"
Solution:
Step1. Run iCare Data Recovery to extract all inaccessible files from the 3TB Toshiba hard drive.
Step2. Format the Toshiba 3TB hard drive

=>> If you cannot complete the format due to unknonw reasons, please visit this page - Windows could not complete the format>>
The Bottom Line
You cannot format the disk if you need to perform GPT disk recovery for 3TB Toshiba hard drive which asks to be formatted. iCare Data Recovery allows you to restore data as long as the 3TB Toshiba hard drive is not physically damaged and data is not overwritten.
---
Related Articles