GPT Disk Recovery 3TB Seagate Hard Drive Not Formatted Error
Many people believe that it is impossible for GPT disk recovery when 3TB Seagate hard drive reports not formatted error, because the disk is not accessible when receiving such kind of error warning. However, the truth is you can get back lost files from GPT disk even if you cannot access the 3TB Seagate hard drive due to not formatted error.
GPT Disk Recovery When 3TB Seagate HD Is Not Formatted
If you still do not believe that data is recoverable from GPT disk when your 3TB Seagate hard drive says need to be formatted, you can use the iCare Data Recovery Pro . It is a data recovery utility which can work on all brands of hard drives including Seagate hard drive for GPT disk recovery. This software can deep scan the RAW not formatted Seagate HDD and also allows you to preview files. You can follow the steps below to recover GPT disk data when 3TB Seagate hard drive requires formatting:

Step1. Download and install iCare Data Recovery on your computer. Run the software and choose a proper scan mode.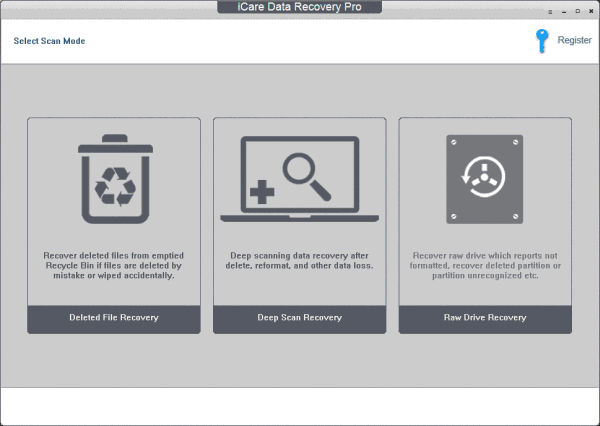 Step2. Select the GPT disk and let the software scan it.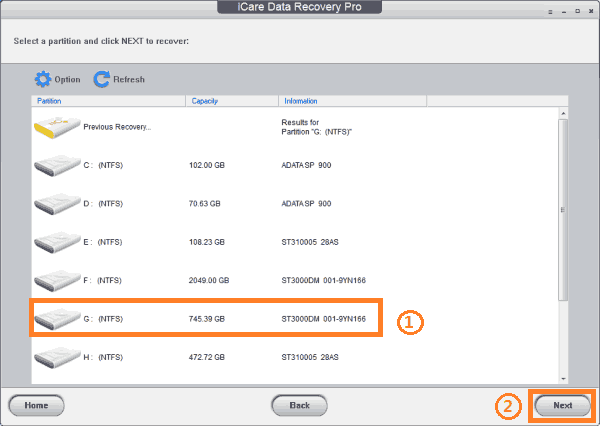 Step3. Preview files and then save the needed data to another partition.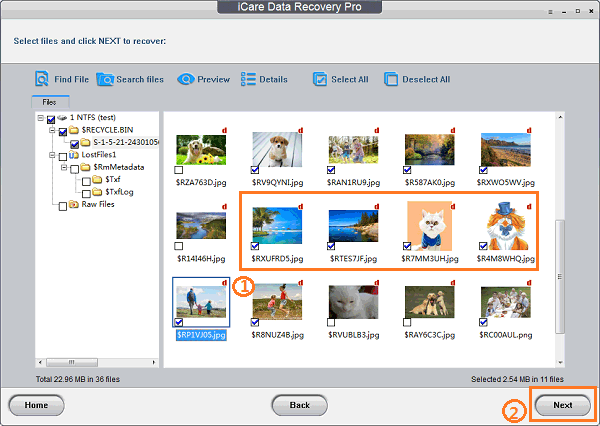 Cases about GPT Disk RAW That 3TB Seagate Hard Drive Needs Formatting
Many people do not know whether they can format hard drive or not when 3TB Seagate HDD requires formatting, so you may see many similar FAQs about such a problem. For example:
"My 3TB Seagate hard drive needs to be formatted and I cannot read or write any data. Do I need to format the disk to fix the error? Will I lose all data if I format the 3TB Seagate hard drive from RAW file system to NTFS?"
"I want to transfer some data from my 3TB Seagate hard drive to my computer, but I cannot open the disk because system says disk drive is not formatted do you want to format it now. What should I do to extract files off the 3TB Seagate hard drive GPT disk that reports not formatted error message?"
"How do I restore data from GPT disk for my 3TB Seagate hard disk drive when it has not formatted error? I need to recover videos, music and some photos from the 3TB GPT disk."
Solution:
Formatting enables you to fix the not formatted error, but you should perform data recovery in advance!
Windows Unable to Format 3TB Seagate Hard Drive
Seagate hard drive 3TB can be used in different Windows computer for data storage. A 3TB hard disk usually is a GPT disk, so you need to format it to proper file system to make it usable again.
==>> Sometimes, PC failed to format 3TB Seagate hard drive. In this situation, you can refer to this article for solution - Windows not able to complete the format>>
The Bottom Line for 3TB Seagate HDD Recovery When It Asks to Be Formatted
There are two important tips for you in order to recover GPT disk data when 3TB Seagate hard drive is not formatted. First of all, you had better not format it before data recovery, especially you cannot write new data to the disk if you mistakenly formatted the disk. Secondly, you should prevent the disk from being physically damaged. Then, you can free download iCare Data Recovery to restore data from Seagate GPT disk when it asks to be formatted.

---
Related Articles