Fujitsu Data Recovery - Hard Drive, Computer
Need help to recover lost or deleted files on your Fujitsu hard drive? Files on Fujitsu can be lost due to reasons like:
In addition to hard disk drive, you probably lose data on other storage media like external hard drive, SD card, micro SD card, mini SD card, CF card, XD card, memory stick, pen drive, etc due to the similar reason on when you plug any of devices to your Fujitsu computer.
How to Recover Data on Fujitsu Hard Disk/Laptop?
iCare Data Recovery Pro is a read-only data recovery program, which is able to resolve data loss problem on Fujitsu in all data loss situations mentioned above:

Step1. Free download and install iCare Data Recovery on your Fujitsu computer. Launch the software rand select a proper scan mode.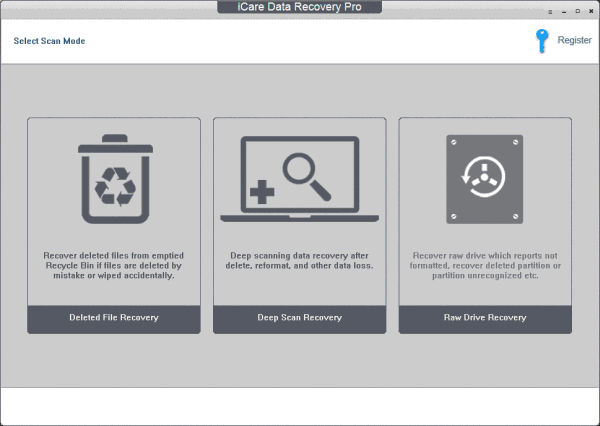 Step2. Choose the disk drive where data got lost and then wait patiently when the software is scanning to search lost files.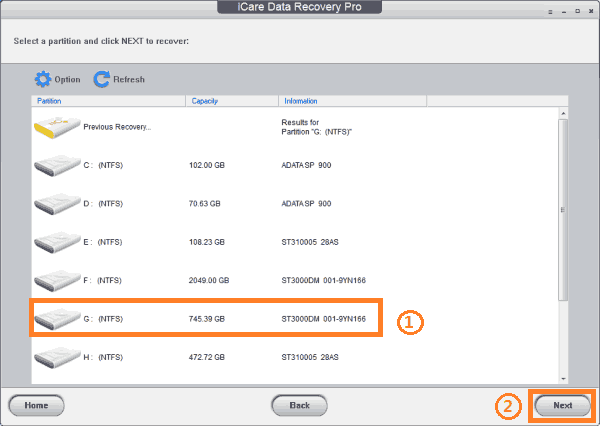 Step3. Preview files after scanning and then save the files you need to recover.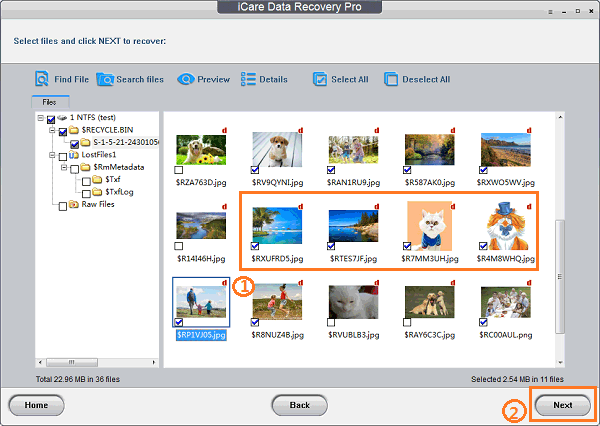 Fujitsu Deleted File Recovery
It is possible to recover deleted files on Fujitsu by using iCare Data Recovery. Whether you delete files on hard disk drive or removable disk on your Fujitsu computer, you can use this data recovery software to undelete files as long as you have not written new data to the disk where data got deleted. You can use this software to recover deleted MP3, Midi, WMA, MOV, MPEG, AVI, MP4, 3GP, GIF, BMP, JPEG, PNG, TIFF, PSD, PDF, PowerPoint, Text, Word, Excel, email, etc on Fujitsu computer. This software is also able to recover deleted files from recycle bin after emptying.
Data Recovery after Format on Fujitsu
If you mistakenly format disk drive Fujitsu, iCare Data Recovery is also available for format recovery. Sometimes, you might format a hard disk drive by accident on your Fujitsu computer. Or sometimes, you might format an external hard disk drive by mistake when you plug it to your Fujitsu computer for data transferring or backup. iCare Data Recovery allows you to restore any type of files from all types of storage media after format. This data recovery software enables you to restore data after quick format or complete format.
PC Reports Fujitsu Disk Drive Not Formatted Error
Disk drive not formatted error is a problem that usually prevents you from accessing or writing any data on the drive. iCare Data Recovery usually helps recover data when your Fujitsu computer shows disk drive not formatted error message on any storage device:
When Fujitsu computer warns not formatted error on any media, you can format it to fix the error after recovering all files you need.
Fujitsu Desktop Shuts down All of A Sudden
Probably, you are visiting an interesting website to enjoy some videos, audios or images. Probably, you are running a program to handle some work. Probably, you are preparing an important document on your Fujitsu desktop. However, at this moment, your Fujitsu desktop shuts down all of a sudden without giving you any extra time to save important data. Frankly say, sudden shutdown of Fujitsu computer might result from many reasons such as virus infection, power outage, system crash, blue screen of death, black screen of death, hard drive failure, etc. If it causes any data loss on your Fujitsu computer due to sudden shutdown of PC, you can use iCare Data Recovery to recover lost files.
Why Does Fujitsu PC Run Slowly?
Do you realize that your Fujitsu PC runs more and more slowly? It is not a strange thing that a computer will run slower than before when you have used it for some time, because the performance of computer will be affected by many factors. Therefore, you do not need to worry that your Fujitsu computer does not run as fast as before. You can perform disk cleanup and uninstall some unnecessary program on system partition regularly in order to keep your Fujitsu computer run as fast as possible. However, if your Fujitsu computer boots and runs quite slowly, you should pay attention to following points:
Check if the Fujitsu computer is infected with virus
Check if any hard disk partition, especially system partition contains any bad sector
Check if there are too many junk files on Fujitsu PC
Your Fujitsu computer might run slowly due to more other reasons. You can try to cleanup disk to erase all junk files, cookies and unnecessary files to improve the performance of the computer.
About Fujitsu
Fujitsu is world's leading Japanese ICT enterprise, which provides various kinds of technology products, solutions and services. Fujitsu is Japanese first IT manufacturer, world's fourth largest IT services company and global fifth largest server and PC manufacturer. Fujitsu mainly manufactures personal computers, enterprise computers, storage devices, telecommunications, air conditioning and advanced microelectronics and so on.
---
Last updated on Aug 30, 2021
Related Articles