Free Recover Files from Formatted SanDisk Micro SD Card
Last updated on 06/02/2018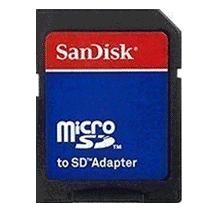 We can always find similar posts from different people like that how to recover files from formatted SanDisk micro SD card. For example:
"I accidentally formatted micro SD card without backup important data. Can I restore formatted SanDisk micro SD card files?"
"I formatted my SanDisk 16GB micro SD card in my smartphone Samsung Galaxy S4. There are many precious images on this card. How do I undo format micro SD card to get back all my lost data?"
Well, did you format memory card by mistake and worry about important data loss? Please do not panic! The first thing you should do is to avoiding overwriting the memory card by new added data.
Free Recover Files from Formatted SanDisk MicroSD Card
Before writing new files to the formatted SanDisk microSD card, you can download free data recovery software – iCare Data Recovery to get back lost data. iCare Data Recovery software is capable of retrieving any type of files such as videos, music, images, etc when you format your SanDisk micro SD card due to mistake or when microSD card asks to be reformatted. This software supports memory card 1GB, 2GB, 4GB, 8GB, 16GB, 32GB, 64GB, etc. If you want to recover files from formatted card or corrupted sd card now, you can connect the card to your computer and follow the guide below for SanDisk micro SD card recovery after format:

Step1. Run the data recovery software and choose a proper recovery option.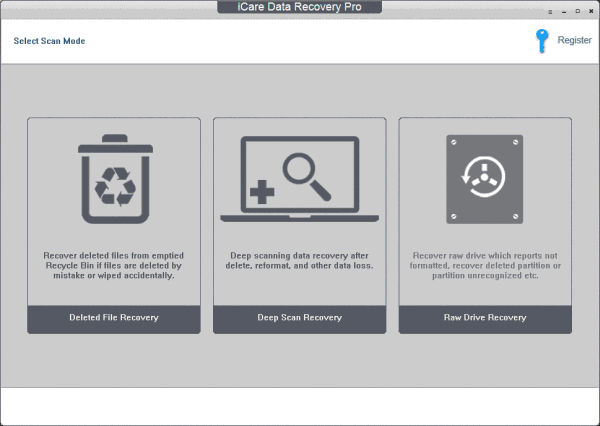 Step2. Choose the SanDisk micro SD card as aim disk and let the software scan it for lost files.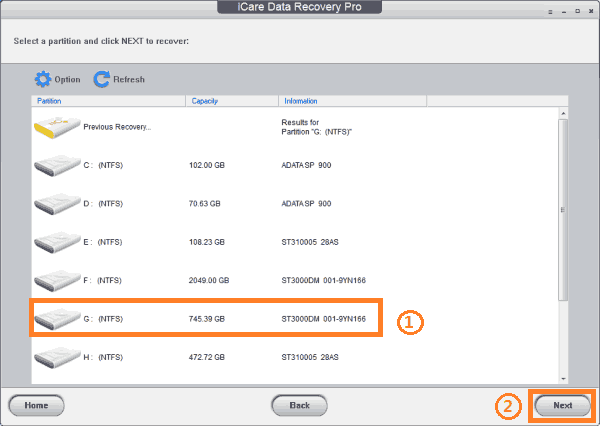 Step3. When the scanning is completed, you can preview found images and recover all types of files in batch.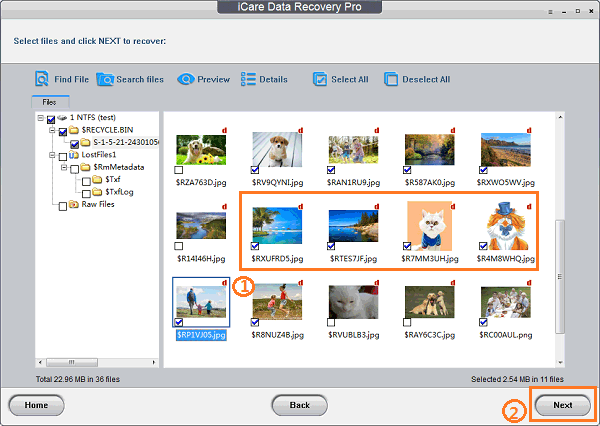 Why Do You Format MicroSD Card?
You may format micro SD card in different situations. Here are some possible situations that you might format micro SD card:
1. Format micro SD card by mistake
It is one of the most common situations that you format your microSD card by mistake. Usually, you may format it in your mobile phone or when the card is connected to your computer. You can recover files after format Android micro SD card whether you format it in your phone or computer.
2. Micro SD card reports RAW file system
RAW drive error is another situation, in which you may format your micro SD card. In this situation, you would like to format the micro SD card so as to convert its file system from RAW to FAT32.
3. Micro SD card is infected with virus
Virus infection might corrupt your micro SD card, and some people would like to full format micro SD card to scan and erase virus. As a matter of fact, formatting is often not available for erasing viruses.
"How do I format SanDisk micro SD card without losing any data when it says disk drive not formatted error warning on my computer? I got the error message when I tried to open my 32GB SanDisk micro SD card on my PC. I do not dare to format the card simply because I know formatting will erase the memory card. Is there any method to resolve the problem with data back?"
No matter why you format a micro SD card, you are able to recover data from formatted microSD card with a data recovery tool for memory card.

---
Related Articles
Hot Articles