Free Download SD Memory Card Repair Errors App for Windows XP
"My SD memory card shows error message when I want to access pictures on the card. Today, I inserted my SD card to my Windows XP, but it says SD card is not accessible and it asks me to format the memory card. I am afraid that I will lose all data stored on the card if I format SD card, but what should I do if I do not format it? Is there any free SD card error repairing software that can work on Windows XP to fix SD card error without losing any data?"
"I need to repair my SD card not formatted error on Windows XP. The SD card asks to format on Windows XP, but I was used perfectly in my Android phone previously. I want to know how to recover deleted files from SD card for Android App."

>>Quick Solution for SD Card Error on Windows XP
Download iCare Data Recovery to recover data from SD memory card when Windows XP shows error message and you need to repair the problem.
Restore Data off SD Card When Showing Errors on Windows XP
There is software that can repair SD card error without data loss, but you can use SD memory card data recovery software to recover files from corrupted SD card. iCare Data Recovery is such a read-only data recovery software, which enables you to restore different kinds of files such as images, video files, music, documents, etc from any brand of SD card. This data recovery software can work on Windows XP, Windows 7/8, etc. You just need to connect your SD card to computer and follow the steps below if you do not know how to recover deleted files from SD card step by step:

Step1. Launch the data recovery software and select a recovery module.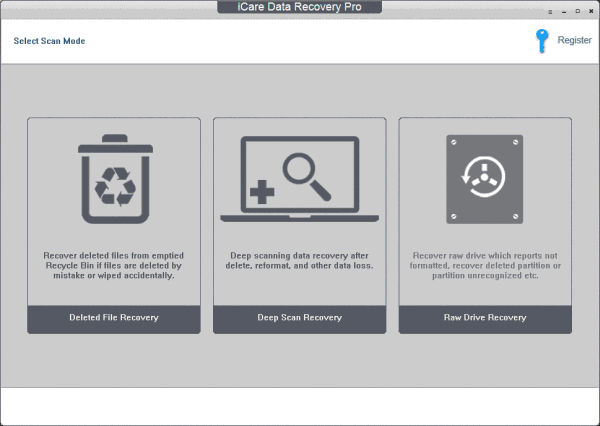 Step2. Choose the SD card so that the software can scan it for lost files.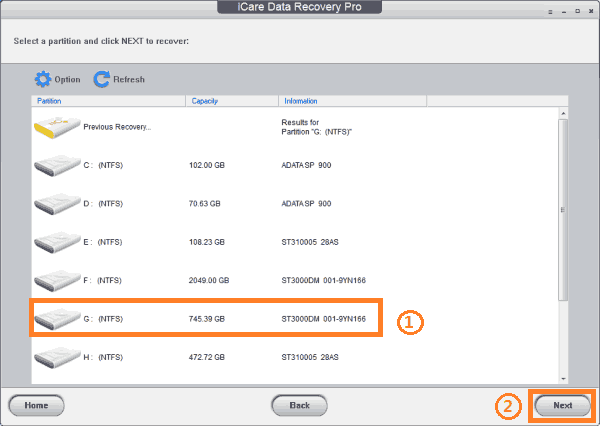 Step3. You can preview the pictures and recover all data you need.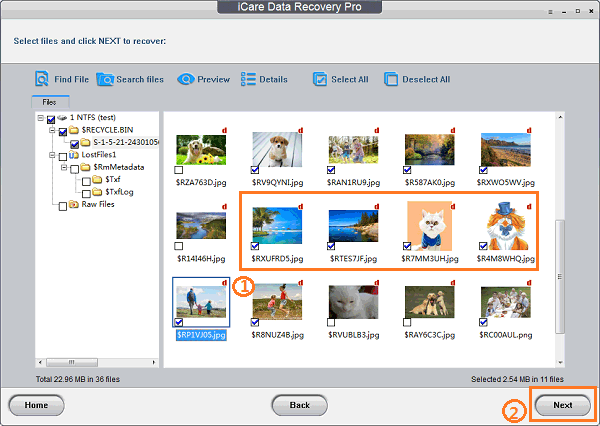 SD Card Errors on Windows XP
You could receive different error messages when you cannot read or write data on an SD card normally. Here are some common error messages that you may receive on Windows XP:
SD card is write protected
SD card is full
SD card is blanks and shows unsupported file system
If you get similar error messages like above, it indicates that SD card might be corrupted and you need to use data recovery software if you want to perform corrupted SD card recovery. Before recovering data, you had better stop doing anything on the corrupted SD card.
Solutions to Fix Errors on SD Card Windows XP
1. You can format SD memory card if it shows disk drive not formatted error on your computer.
2. You can run antivirus software to check if the SD card contains any virus when it is showing corrupted or blank.
3. You can also run Windows XP built-in Error-checking tool to check if the SD card contains any bad sector. The Error-checking tool can help fix bad sectors on your SD card and make it available again.

---
Related Articles