Formatted Samsung Micro SD Card Recovery
Last updated on 06/02/2018
"I formatted Samsung micro SD card by mistake in my HTC mobile phone. I have a few important videos on this card, so I need to look for a solution to recover data after formatting micro SD card. Can somebody give me a clue?"
"Hi there! I meet a problem on my 32GB Samsung SD card for digital camera. I pressed the format button on my camera and formatted the SD card by mistake. I am wondering if there is any way to undo format Samsung SD card because I do not want to lose data stored on the card."
"Hello! Has anybody met such a problem? Today, when I turned on my digital camera, it said memory card is not formatted. The memory card inserted in the camera is a 4GB Samsung microSD card. Then, I removed the micro SD card out of the camera and connected it to my computer. My PC also says micro SD card is not formatting error message when I clicked on the corrupted sd card to access data. If I formatted the card, do I still have chance to recover deleted files after format?"
iCare Data Recovery Pro is available for formatted Samsung micro SD card recovery.
Formatted Samsung Micro SD Card Recovery
Formatting Samsung micro SD card by accident? Or formatting memory card when it turns to RAW file system? Whatever, as long as you have not written any new data to the formatted card, you can restore data by using iCare Data Recovery Pro. It is a read-only data recovery tool that can help recover images, videos, music, etc from not only Samsung microSD card, but also other brands of memory card. Now, you can follow the guide below to recover deleted files from micro SD card after formatting:

Step1. Run the data recovery software and choose a recovery module.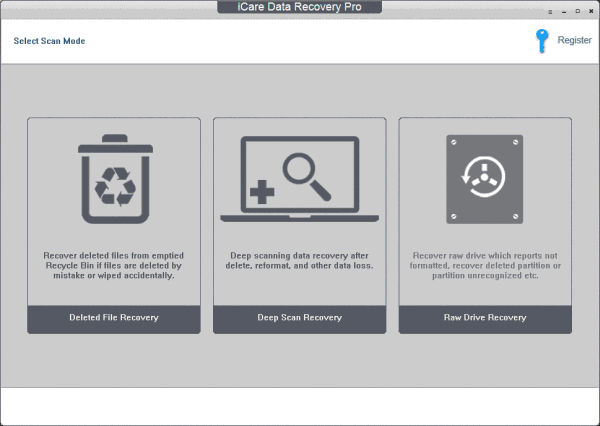 Step2. Choose the Samsung micro SD card as aim disk and let the software scan it.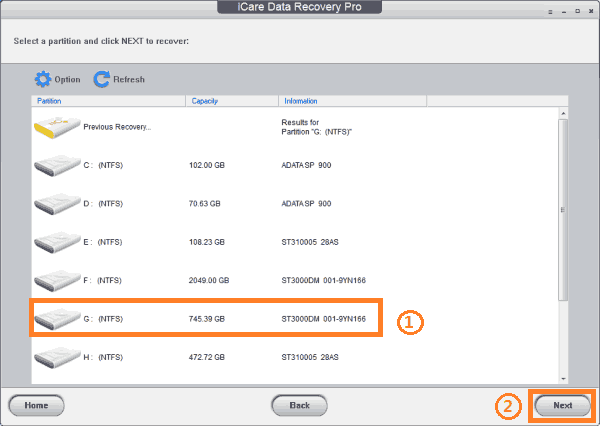 Step3. You can preview found images and recover all needed files.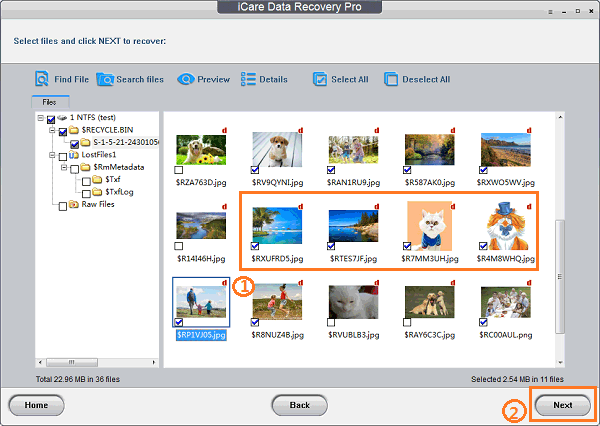 Samsung Micro SD Card Format Recovery for Android
Samsung micro SD card has the same size with other brands of microSD card, so it is also widely used in different mobile phones. You may reformat a Samsung micro SD card in a phone from the Storage, after which the card becomes emptied. Samsung micro SD card is popular among many memory card users because it is famous for its good quality and reputation. However, Samsung users usually format their micro SD card due to two reasons, namely format it by mistake or Samsung micro SD card reports not formatted error on phone. Formatting a Samsung micro SD card due to these two reasons can be restored with iCare Data Recovery Pro.
Formatting Samsung MicroSD due to Virus Attack
It is a terrible experience if a memory card is infected with virus. When Samsung micro SD card is attacked by virus, some people would format the card because they believe that all viruses will be erased completed after full formatting. As a matter of fact, formatting cannot erase viruses completely. Therefore, you had better not format your micro SD card when it is infected with virus. If you are unable to access the virus-infected microSD card, you can run the data recovery software to recover data and then run anti-virus software to erase virus.

---
Related Articles
Hot Articles