Formatted RAID 5 Hard Drive Recovery
What Can I Do to Recover Files from Formatted RAID Hard Drive?
Situation1: Hello! Is it possible to recover data from RAID 5 hard drive after format? In fact, I do have three hard drives in a RAID 5 used on my computer and one of the disks has failed and also has been formatted while I am trying to perform a recovery process there by following some guidance article searched over the internet. Is there any way to recover data after format? Honestly, I can still preview some wanted files with some hard drive data recovery software found over the internet. But, I am not sure whether it is proper for my RAID 5 hard drives. Thanks for any suggestions here! 
Situation2: Hey, guys there! Yesterday, I really had a tough day and messed everything up. Hope I can find useful clues here to rescue my RAID 0 hard drive documents successfully. To be honest, in the morning, I just was planning to create data backups of my 8TB hard drive on my RAID 0 and mistakenly formatted one 4TB hard drive that is also used on this RAID 0 instead. And then, all my work files that had been gathered there last year had lost completely. What is the best way to unformat RAID 0 hard drive and potentially get any of my original work files back now? Any help here will be highly appreciated here. Thanks!
Situation3: Hello! My mum has formatted my RAID 2 hard drive with many wonderful videos, audios and excel files mistakenly. What am I supposed to do now to recover deleted excel files after format? Honestly, she just planed to format a RAID 2 hard drive that has been stored many useful documents and photos and finally performed the formatting process on my RAID 2 hard drive with many videos and audios. How should I go no now to perform format recovery process there? Thanks for any advice!
Video - Formatted hard disk recovery

Also read: hard disk format recovery software
Hello! No panic! Have you rewritten your RAID hard drive after format? If you do have formatted this RAID drives and also kept it away from any fresh data, the data recovery is able to be possible. What you need is only download the best format recovery software to scan this RAID hard drive right now.
How to Undo Format Computer RAID 5 Hard Drive and Rescue Lost Files Back?
Generally, the formatted processes performed on your RAID 5 hard drives is not really wiped everything out and only gives you so-called new "cleaned and available" hard drives so that you can freely save new computer data. But, your original drive data often is still left on this formatted hard disk and could be restored back with the help of hard drive data recovery software before you rewritten this hard drive with new pictures, documents, videos and audios, etc.
Hence, do not feel frustrating about your accidental formatted drive recovery and merely go undo the format like this:
Step1. Download and install format hard disk recovery software on your PC partitions.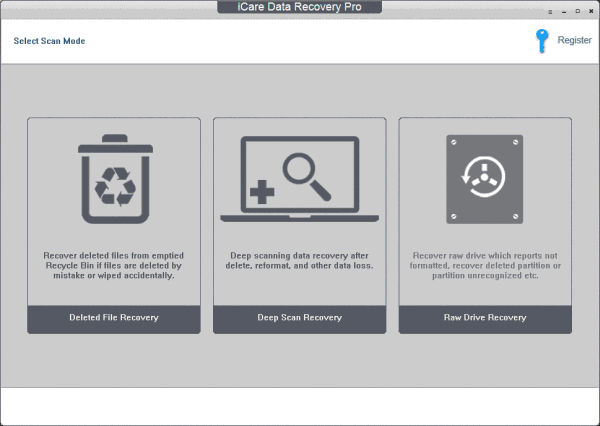 Step2. Open software to choose desired data recovery mode or file type recovery function to scan this RAID 5 hard drive.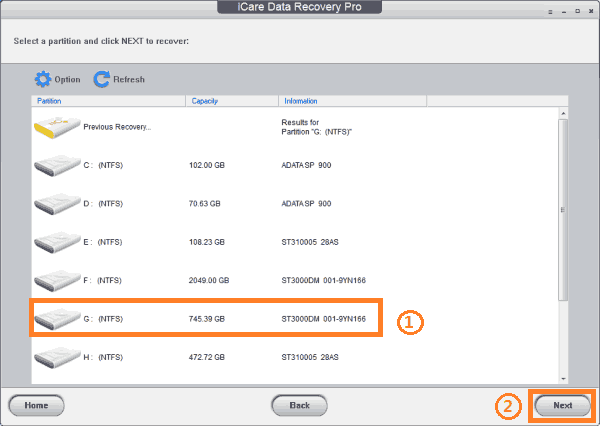 Step3. Preview the found RAID hard drive files and select recoverable ones out.
Step4. Save restored data to computer external hard drives, not this formatted RAID hard drive, in case of data recovery failures.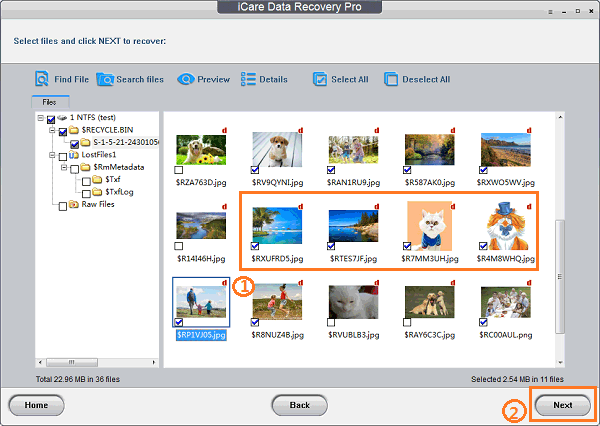 Please Note:
*Keep new files away from this formatted RAID hard drive to avoid worse data loss troubles.
*The restored drive data also should be moved to a different hard drive or device in case of permanent data loss.
* Make RAID hard drive data backups well on several devices or locations in the future.
Read More Information about RAID Hard Drives:
Generally, RAID often stands for Redundant Array of Independent Disks and consists of a series of hard drives to help people have a much faster speed and greater computer performance.
Why? In comparison with using only one or two hard drives on a computer, using three, five or more ones on a computer at once often offer far more computer resources to process different computer orders and operations, right?
A much faster performance could be the essential difference. And then, when one of these RAID drives has been damaged or failed due to some unexpected causes, like long time use, too many bad sectors, RAW file system, computer crashing or even drive corrupting, etc, your computer will not be affected and become unworkable, for you do get many other hard drives inserted on the RAID to go on your computer operations.
Hence, in this way, with RAID hard drives, you do get a much more continuous computer performance. Moreover, being set this RAID well, you even can restore your hard drives to the previous state after some unwanted computer corrupting or crashing, etc. It could be much safer, right? Overall, the RAID technologies could be really worth trying, if you do get much money and needs much higher computer performance to process your work or personal stuffs.
---
Related Articles