Format Micro SD Card from RAW Format to FAT32
Last updated on 20/04/2018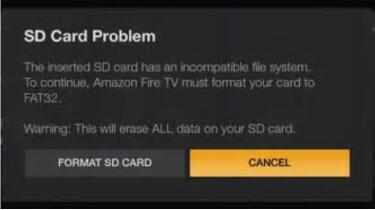 How to format micro SD card from RAW to FAT32 while there is many files inside the card? In one situation, you are afraid of data loss after reformatting it from RAW to FAT32. And in the other situation, you find that you have no method to complete the format even if you do not concern about any file on the RAW micro SD card. Whatever the situation is! This article would guide you for RAW micro SD card recovery and convert is to FAT32.
Micro SD Card RAW Format Data Recovery
It is a correct method to format micro SD card if you want to convert it from RAW format to FAT32, but before that you should free download iCare Data Recovery Pro to perform data recovery. This data recovery software is able to restore more than 600 types of files including images, videos, music, etc off all brands of micro SD card which turns to RAW. Now, follow the steps below to get back lost data off RAW micro SD card:

Step1. Download and install iCare Data Recovery on PC. Run the software and choose a proper scan mode.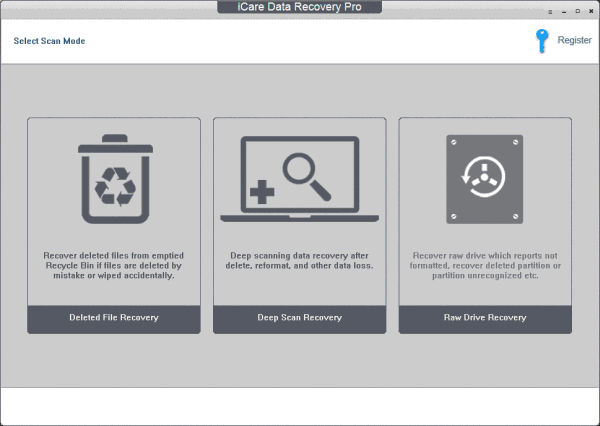 Step2. Select the RAW micro SD card and wait the software to scan it.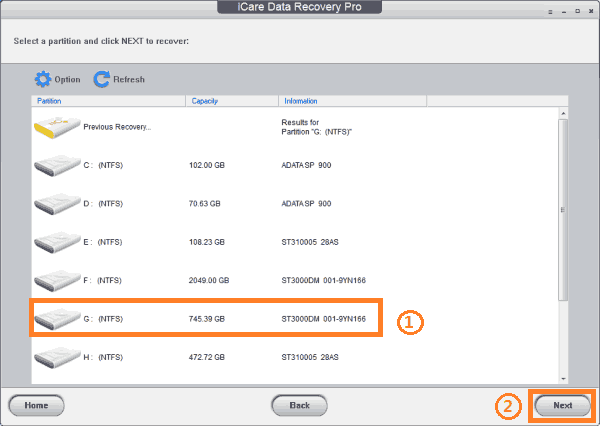 Step3. You can preview files after scanning and then select the data you need to recover.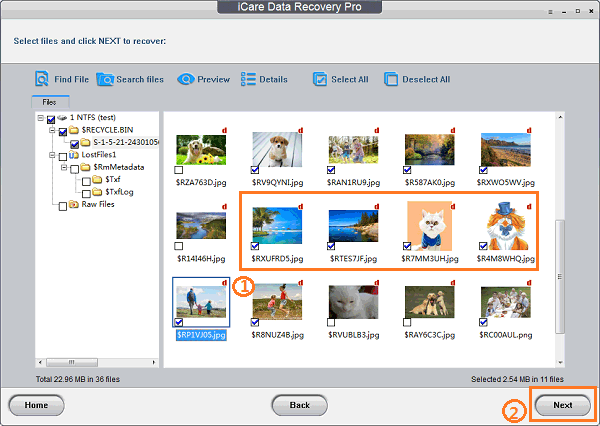 Windows Cannot Format RAW Micro SD Card to FAT32
Are you willing to format the micro SD card to change its RAW file system back to FAT32? It upsets lots of micro SD card users who want to format a corrupted micro SD card when getting alerting PC cannot complete the format.
For example,
For different brands of micro SD card, the solution is the same. Please go to this page – Windows is unable to format micro SD card>>
All Solutions for RAW Micro SD card to FAT32 Converting
See some FAQs on forums:
"I want to format micro SD card from RAW format to FAT32, but it prompts that formatting will erase all data. Is it possible to format a micro SD memory card from RAW file system to FAT32 without erasing any data?"
"My 16GB micro SD card for my Android phone asks to be formatted when I attempt to access data on it. Inserting this micro SD card to another mobile phone, it reports the same error message. Plugging the micro SD card to my computer, it reports the same alert and detects the micro SD card as a RAW device. Can I undelete files after format RAW micro SD card to FAT32?"
"Well, I cannot view my videos stored on my micro SD card because it changes to RAW file system. Can anybody tell me if there is a way to extract files from the RAW micro SD card?"
Do you want to get back inaccessible data when your micro SD card converts to RAW file system from FAT32? Is there a chance to convert micro SD card from RAW to FAT32 without touching any previous data? The answer is yes! You are able to restore lost data from RAW micro SD card by using free data recovery software and then format micro SD card from RAW format to FAT32.
It is the easiest but not the only way by formatting a RAW micro SD card on PC or phone to change to FAT32 file system. Here are some other methods:
RAW to FAT32 converter for micro SD card – It is format tool that is able to reformat raw micro SD card when normal formatting does not work.
Convert raw micro SD card to FAT32 using CMD – CMD is command line, with which you can fix errors or reformat micro SD card.

Recommend: Diskpart to format raw micro sd card from cmd>>
Write Protected Micro SD Card Format Quickly
The micro SD card is password protected or write protected, in which situation you cannot format it. If you want to reformat a write-protected micro SD card quickly, you can switch off the write-protection on the card and perform quick format on it.

---
Related Articles
Hot Articles