Format 8GB Kingston Micro SD Card That Has a Corrupted File System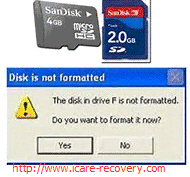 "I encountered a serious problem with my 8GB Kingston micro SD card. It had a corrupted file system due to power outage, and now system asks me to format micro SD card. I don't know what will happen if I format the card, but it seems that I have no other choice except formatting it. Can you tell me how to fix the corrupted micro SD card to recover data?"
"Hello There! I bought an 8GB Kingston microSD card several days ago. Today, I connected this card to my laptop and moved some data from the hard disk to the card. During the data transferring, the laptop turned off without any warning. When I reboot the laptop, my laptop (runs Windows XP system) reports an error message that micro SD card is not accessible. Open the hard disk partition, files are not there. How can I fix the unreadable microSD card and restore files?"
Data Recovery When Kingston 8GB MicroSD Has Corrupted File System
It happens occasionally that micro SD card get corrupted due to this and that kinds of reasons, but files are usually recoverable by relying professional data recovery software. You can use iCare Data Recovery Pro to restore files from Kingston 8GB micro SD card when it has corrupted file system. What is more, this data recovery software also enables you to recover data from other brands of microSD card. Now, please follow the steps below to restore files from your Kinston 8GB micro SD card with ease:

Step1. Start the data recovery software and choose a recovery module.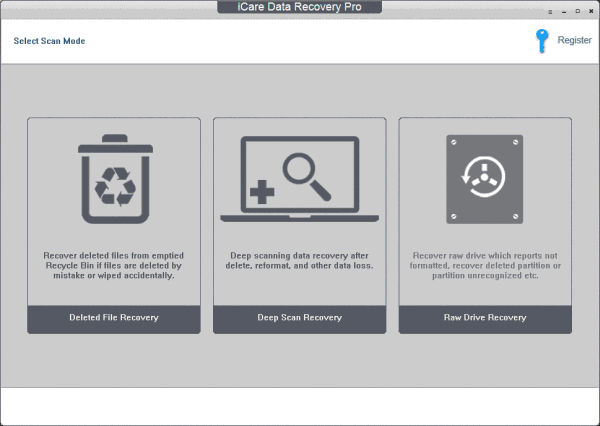 Step2. Choose the Kingston 8GB micro SD card as aim disk and let the software scan it for lost files.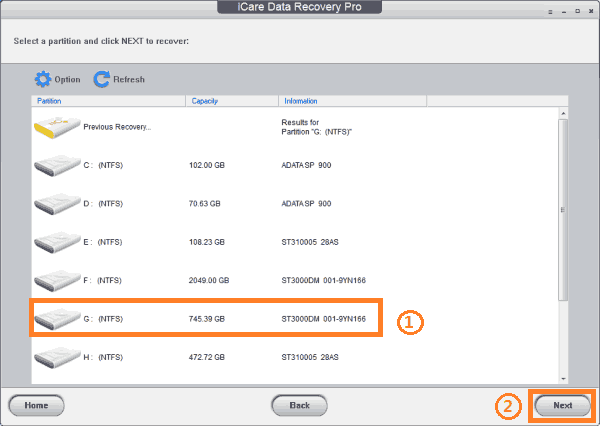 Step3. You are allowed to preview the found photos and recover the data you need.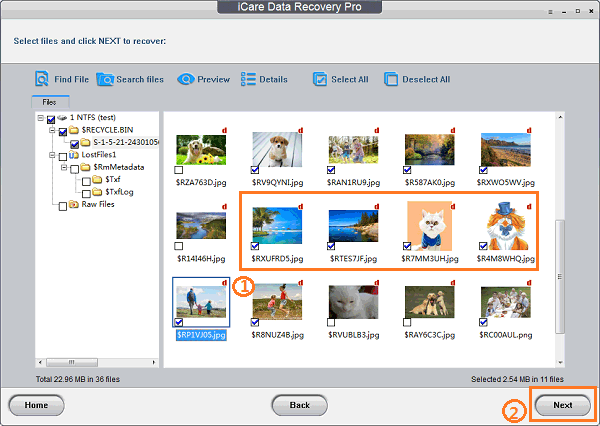 Free download iCare Data Recovery Pro now! It also supports to recover files from corrupted micro SD card 16GB, 32GB, 64GB and more. With this software, you are able to restore files micro SD card stops working due to corrupted filesystem.
How to Fix 8GB Kinston Micro SD Card Corrupted File System?
"I mistakenly formatted my 16GB Kingston micro SD card because it is corrupted and shows RAW file system. Do I still have chance to recover data from the micro SD card?"
"How to format a corrupted micro SD card without losing any data? My 8GB Kingston microSD card gets corrupted and requires formatting, but I have many precious pictures on the card. How to recover deleted files from micro SD card with free software when it is corrupted?"
If you want to fix the corrupted file system, you can try to format the micro SD card after data recovery. Usually, you can directly format micro SD card on your mobile phone or format it by connecting the card to your computer. You can continue to use the memory card after formatting it back to FAT32 file system.
In addition to formatting, you can also run Windows Error-checking tool to check and fix possible bad sectors on your Kingston micro SD card.
==>> If you are not allowed to format the Kingston micro SD card, please go to this article - Windows was unable to format microSD card>>

---
Related Articles
Hot Articles