Flash Drive Shows RAW 0 Byte Blank How to Fix
"My flash drive shows RAW and 0byte space, how to fix the problem with all data back?"
"I have a flash drive and I often use it to save and transfer data from one computer to another. However, my flash drive turns to RAW file system and becomes blank when I insert it to my PC. My PC detects the flash drive as a RAW device and says it has 0 byte space. How can I fix RAW to FAT32 and get back data when a flash drive has 0 byte space?"
"Is there any way to repair flash drive RAW problem which only has 0 byte space when plugging to computer? I have many files on this flash drive, but it shows RAW file system and has blank space. Should I fix the RAW USB by formatting RAW to NTFS or RAW to FAT32 without losing any file?"
Do you think that flash drive is blank when it changes to RAW file system and says 0 byte space? Since RAW file system is not recognized by Windows system, flash drive will be inaccessible and reports blank when it converts to RAW. In this situation, flash drive seems to be empty, but the previous data is still stored on this drive.
Solution for Recovery When Flash Drive Has RAW Format 0 byte Space
If you want to access data stored on a RAW flash drive, a crucial point is to stop the flash drive from being overwritten. Then, with iCare Data Recovery, a read-only data recovery program, you can bring back all previous inaccessible data. This software supports to recover various types of files from different brand of flash drive, so you can follow the steps below to restore deleted data from USB drive whenever it reports RAW format and has 0 byte space:

Step1. Download and install iCare Data Recovery on PC. Run the software and choose a proper scan mode.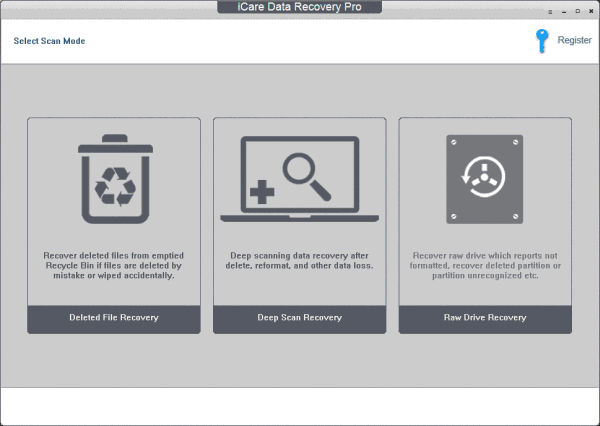 Step2. Select the RAW flash drive and wait the software to scan it to search lost data.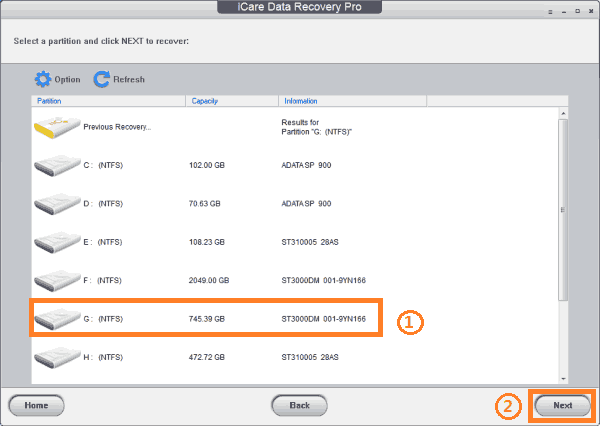 Step3. Preview the files after scanning and then select the files you need to recover.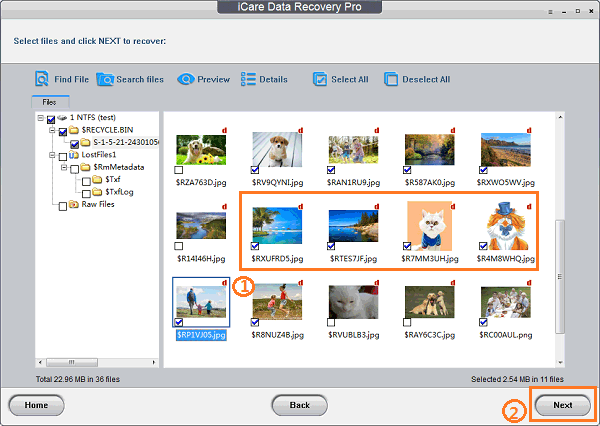 How to Repair Flash Drive RAW Showing Blank?
Do you need solution for fixing flash drive when it says RAW 0 byte space? The way to repair flash drive RAW format error is to format it from RAW to FAT32. Do you think that your flash drive will show all previous inaccessible data normally after fixing the RAW drive error? To be honest, your flash drive will still show blank even after formatting it because formatting will ease all data on the flash drive. This is the reason why we recommend you to run iCare Data Recovery to extract all files from the RAW flash drive before formatting it.
Windows Was Unable to Complete Format Flash Drive
Have you meet the problem that Windows was unable to complete the format usb flash? Please do not worry if you meet this problem. You can get methods to fix the problem from this page - Windows not able to complete the format

---
Related Articles