Flash Drive RAW Format Asking to be formatted
How to fix a problem when flash drive turns to RAW format asking to reformat? Nothing can be worse than the situation that you do not have any backup when you cannot access significant data since your flash drive has RAW file system and meanwhile system reports flash drive is not formatted error. Therefore, how important it is to backup significant data to another drive! However, will you lose all data permanently when you are unable to access the RAW flash drive that needs to reformat?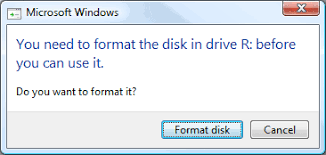 Flash drive raw needs formatting when you try to access the drive.
Video - raw flash drive recovery

Also read -> how to fix raw usb without losing data
Data Recovery When Flash Drive Is in RAW Format Asking to Reformat
Data will not be lost forever even when you cannot access your flash drive which shows RAW format and needs to reformat. What you need is to insert the flash drive to a Windows computer and then free download iCare Data Recovery on the computer. iCare Data Recovery Pro is a read-only data recovery utility which can deep scan RAW flash drive so as to search every possible lost data and finally help you restore all data in batch. Now, you can follow the steps below to restore data from flash drive when it says RAW format and asks to reformat:

Step1. Download and install iCare Data Recovery on computer. Run the software and choose a proper scan mode.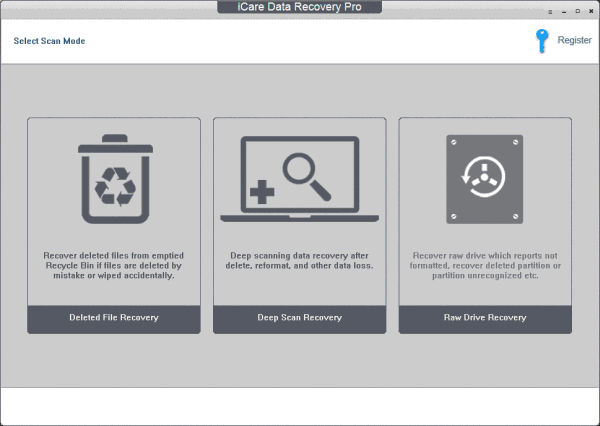 Step2. Select the RAW flash drive and then wait patiently when the software is scanning.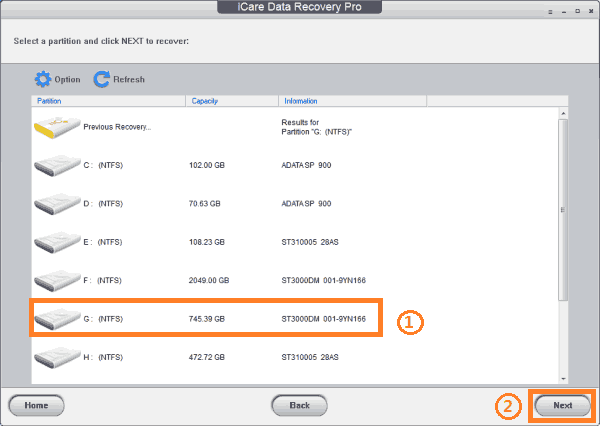 Step3. Preview the found files after scanning and the save the lost files to another drive.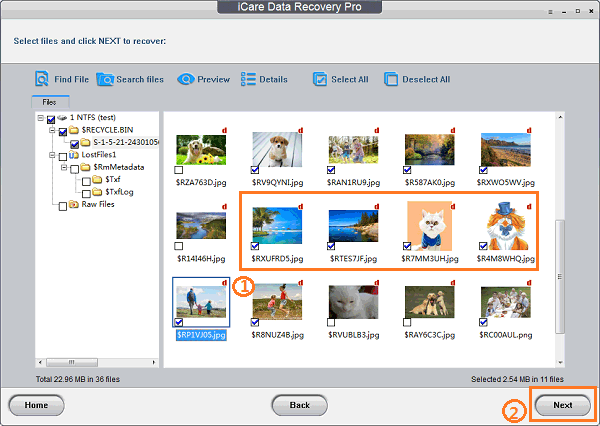 Cases Related to Flash Drive RAW Format
"I need some suggestion for data recovery because my flash drive has RAW file system. I cannot format the flash drive because all data on this drive is very important. Can anybody tell me the solution for deleted data recovery from USB without formatting the RAW flash drive?"
"Today, my USB flash drive requires formatting when I click it on my computer. The file system of USB flash drive changes to RAW. I am wondering if there is any easy way to convert RAW to NTFS or FAT32 and get back lost files from the inaccessible flash drive."
"My 32GB flash drive turns to RAW and requires formatting due to power outage of my computer. My computer shut download due to power outage when I was writing data to my flash drive. Now, the flash drive is not accessible due to RAW file system. Is there any method to convert RAW to FAT32 and rescue data from the flash drive?"
For all cases above, you can convert RAW to NTFS or change RAW to FAT32 by formatting the USB drive. If USB flash drive cannot be formatted due to any reason, you can go to this page - Windows was unable to complete the format
The Bottom Line
Formatting can fix flash drive RAW format problem when it asks to reformat. However, you should run iCare Data Recovery first of all if you have important files on the RAW flash drive. iCare Data Recovery only restore data that has not been overwritten.

Also read: how to fix raw flash drive
---
Related Articles