Flash Drive Has an Unrecognized Format Error
"How do I recover data that my flash drive has an unrecognized format error? I cannot read any data from the flash drive because system disables me to open the flash drive. Thanks for any help for data recovery from flash drive which has unrecognized format error."
"My 32GB flash drive has unsupported format error which does not allow me to read or write data. Can I format USB flash drive to fix the problem without losing any data?"
Have you received the error message that flash drive has unrecognized format, reformatting will erase all data, reformat now? USB flash drive turns to RAW file system which cannot be recognized by Windows system? If flash drive has an unrecognized format, it will prevent you from reading any data on the card? Why is your flash drive not recognized? Can you fix the flash drive without losing data?
Solution for Flash Drive Recovery When Has Unrecognized Format
As mentioned at the beginning, reformatting will erase all data if you format your flash drive which reports unrecognized format error, so it is not a good choice to reformat the flash drive before getting back the files you need. iCare Data Recovery Pro helps recover all types of files from any brand of flash drive such as SanDisk, Transcend, Lexar, Samsung, Adata, etc even when you are unable to open your flash drive. It works on Windows OS including Windows Vista, Windows XP, Windows 7 and more. You can follow the steps below to recover data from flash drive that has unrecognized format error:

Step1. Run the software and select a proper scan mode.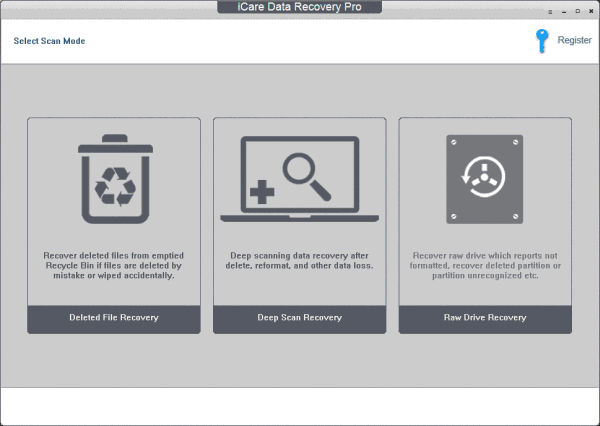 Step2. Choose the flash drive and wait the software to scan it.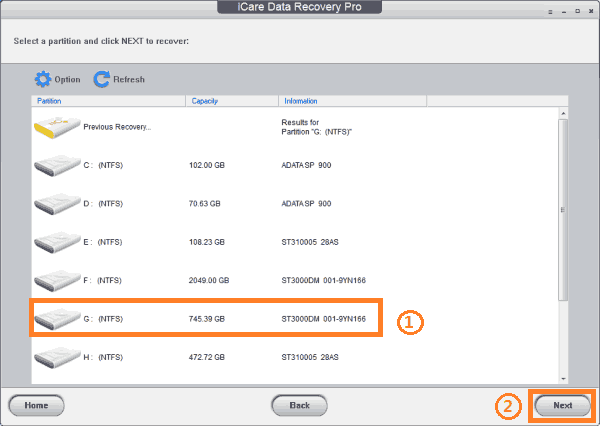 Step3. Preview and save the files you need.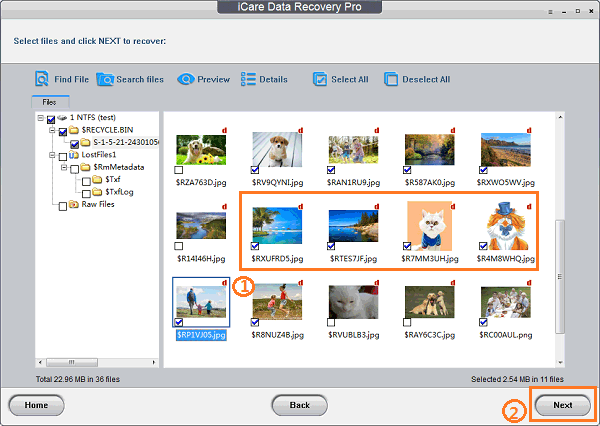 Flash Drive Unrecognized RAW Format Error
Windows system reports that the flash drive has an unrecognized format error and asks to format the disk drive when you insert the flash drive to your computer? Flash drive has RAW format when checking Properties in My Computer but the flash drive should have been FAT32 file system? When a flash drive reports RAW file system and shows 0 byte space, the good thing is that the flash drive can still be recognized by computer. Therefore, you can use the iCare Data Recovery to restore all files you need on your flash drive and then format it from RAW to NTFS or FAT32.
==>> If PC shows USB drive is unable to be formatted when you try to fix the RAW format error, please go to this page - Windows was unable to format thumb drive>>
The Bottom Line for Unrecognized USB Drive Data Recovery
iCare Data Recovery provides an easy and safe solution for data recovery when flash drive has unrecognized format error on your computer. This data recovery software allows you to preview found files before you decide to recover them. If you want to recover files from unrecognized USB drive, download the software now!

---
Related Articles