Fix RAW File System Error in 2GB Memory Card
"I would like to know if anybody knows how to fix a corrupted memory card which turns to RAW file system. I have a 2GB memory card that shows card error on my mobile phone. I connect it to my computer and the card shows as a RAW drive. Access to memory card is denied because once I double click on the memory card, Windows reports memory card needs to be formatted error message. I also run CHKDSK to check, but it says the file system is RAW, CHKDSK is not available for RAW drives on memory card. Is there any RAW drive recovery software for the RAW 2GB memory card recovery? Or can I free download raw to ntfs converter/raw to fat32 converting software to fix RAW memory card without losing data?"
RAW Memory Card Data Recovery
2GB memory card might show 0 byte space when it turns to RAW file system, so Windows system would ask you to format the memory card to convert RAW file system to FAT32. If you do no want to lose any important data due to formatting, you can use iCare Data Recovery Pro software to extract files off the RAW card before formatting. You can follow the steps below to recover all types of files like pictures, videos, music, etc from memory card including SD, XD, CF, and more:

Step1. Run the data recovery software and choose a recovery module.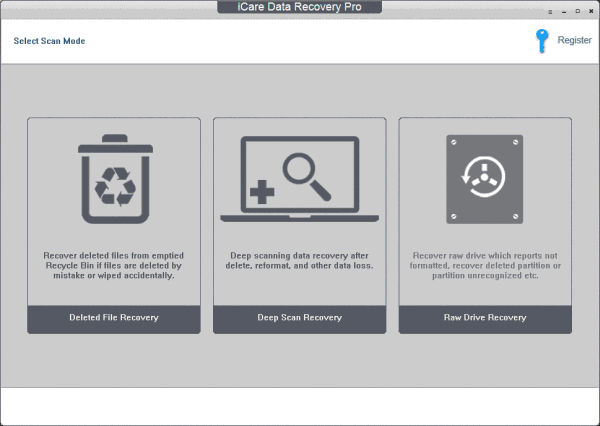 Step2.  Choose the RAW memory card and wait when the software is scanning it for lost files.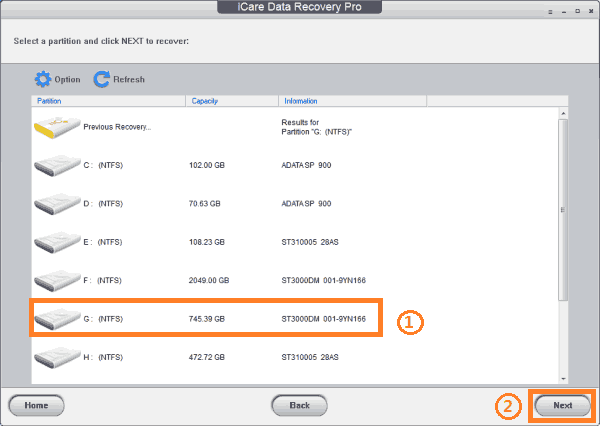 Step3. You can preview the found pictures and then recover all needed files.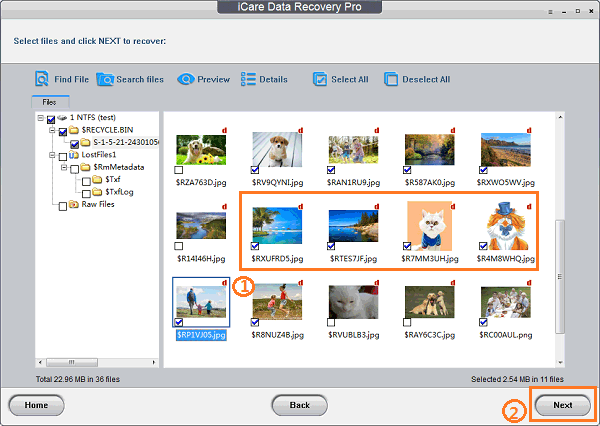 Memory Card RAW Filesystem and Not Formatted Error
When memory card convert its file system to RAW, you can format it back to FAT32. Formatting helps fix the RAW file system error so that you can access your memory card normally, but it does not help recover lost files. Therefore, you should format the memory card after data recovery. You can format memory card on your digital camera, mobile phone or connect the memory card to your computer.
==>> If you meet any problem when converting memory card from RAW to FAT32, please refer to this page - Convert RAW to FAT32
Unformatted Error Message on Windows
Windows will ask you to reformat memory card when it changes to RAW file system, so you may receive error messages when you want to access a RAW memory card. You may receive different kinds of error message on different Windows systems. On Windows XP, you may receive error message like "disk drive is not formatted do you want to format it now". On Windows 7 operating system, you may receive error message like "you need to format disk drive before you can use it".
Format RAW Memory Card by Mistake
It is usually advised not to format the RAW memory card before getting back the files you need. However, if you mistakenly formatted memory card when important files are still on the card, the most important thing you should do is to stop writing any new data to the formatted card. As long as the memory card is not overwritten, you still have a good chance to recover files from memory card.

---
Related Articles