Fix THREAD STUCK IN DEVICE DRIVER Blue Screen Error 0x000000EA in Windows 10/8/10
Last updated on 28/07/2018
How to fix/solve/repair Windows computer blue screen of death stop error code 0x000000EA THREAD STUCK IN DEVICE DRIVER problems successfully? Is it still possible to fix computer stop error code 0x000000EA problems and also recover computer hard drive data?
Solutions: Deep scan computer hard drive with free computer deleted file recovery software to recover lost data and then, try to update the graphic card drivers or change another graphic card to solve thread stuck in device driver blue screen error issues.

>>100% Safe Free computer deleted file recovery tool
Download iCare Data Recovery Pro to free retrieve deleted or lost documents, videos, music and files from computer internal HD/HDD/SSD, usb flash drive or sd memory cards after accindental delete or format.

Recommend: Click this page to read more to fix blue screen of death error on Windows PC
Get a Blue Screen Stop 0x000000EA Error Message on Your Windows 10/8/7 PC?
Windows 10/8/7 computer/laptop crashes often recently and gets the same blue screen stop 0x000000EA THREAD_STUCK_IN_DEVICE_DRIVER error message? Or computer stops working and is stuck in such thread stuck in device driver blue screen while you are trying to reboot Windows PC? Need to fix/repair the 0x000000EA problems quickly? OK! No panic! Such blue screen thread stuck in device driver issues often refers to a device driver or video/graphic card problems. So go check and fix them as below:
Why Computer Goes to Blue Screen with Stop 0x000000EA Thread Stuck in Device Driver Error?
In most cases, when people cannot boot a Windows vista/7/8/10 laptop and gets a blue screen with stop 0x000000EA error issues, they are often suggested to check whether it is a problem caused by the PC device driver or the graphic card, such as:
1). Computer device driver problems
Honestly, in daily use, some computer device driver problems are able to bring PC users such stop 0x000000EA blue screen of death problems. And here are common causes related to device drivers:
* PC device drivers are outdated
* New computer device drivers are wrongly installed
* New PC drivers are incompatible there
* Used device drivers are corrupted/failed.
Of course, when your computer device drivers are virus infected, the same stop error code 0x000000EA issues also can come to you. 
2). PC graphic/video card problems
And, when your computer graphic/video card gets problems, you are also able to stuck in such blue screen thread stuck in device driver problems. And, here are also major reasons related to graphic card:
*Computer graphic card is overheated
*Computer graphic card is loosely/incorrectly connected
*PC video card is corrupted completely.
And, in some cases, when your computer Windows system gets problems, the same BSOD stop error 0x000000EA error problems will also happen.
Fix/Repair Thread Stuck in Device Driver Blue Screen Error 0x000000EA Problems for Windows Computer
No matter whether it is graphic card or device driver problems, you can go follow the below methods to fix/repair the thread stuck in device drive blue screen error issues with ease:
1). Update, reinstall or change computer drivers
In such cases, the first thing you are supposed to do is to check the driver updates and see whether your original PC drivers are outdated or not.
And, when your new computer device drivers are incompatible/corrupted/failed there, also remember to download another one to replace the original one.
Of course, when the PC device drivers are only wrongly installed, just reinstall them well there again.
Please Note: In the future, also remember to update PC hardware drivers timely in case of the same computer stop error issues.
2). Reconnect or replace computer graphic/video card
If you want to know whether it is problem aroused by a graphic/video card problem, firstly reconnect original graphic card to see whether it is correctly connected. If necessary, also clean up the connection part to have another try.  
And then, try the same PC graphic card to another Windows laptop/computer to see whether the card is corrupted/failed physically somehow. If it is really damaged, replace it with a new one.
If it works well on another PC, perhaps, it could be a PC Windows operating system issue and the like. Go check it carefully.
3). Cool computer
And, you can also open PC fans or heat dissipation devices to cool the computer to see whether it is caused by the overheated graphic card issues.
Of course, with effective antivirus software installed, also perform a deep antivirus scanning to clean all possible viruses, worms and threats completely.
And, no matter how you will try to resolve/fix/repair the Windows blue screen of death stop 0x000000EA thread stuck in device driver issues, you'd better download computer data recovery software to rescue important PC hard drive files, videos, documents, games, music, apps and more back in advance, if necessary.

Free downloadfree computer recovery software iCare Data Recovery Pro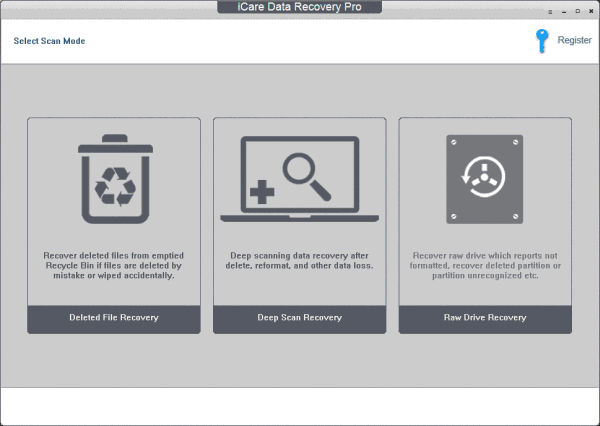 ---
Hot Articles
Related Articles