Fix/Resolve BSOD Stop 0x0000006F SESSION3 INITIALIZATION FAILED in Windows 10/8/7/xp
Last updated on 28/07/2018
How to fix/solve/resolve blue screen of death error showing Stop 0x0000006F SESSION3 INITIALIZATION FAILED in Windows xp/7/8/10/vista computer? Can I still recover PC hard drive photo, videos and files back?
Solution: Rely on free Windows computer hard drive data recovery software to retrieve PC photos, videos and files at first, and then, delete/upgrade computer drivers or operating system to fix such initialization failed blue screen problems.
>>100% Safe Free computer data recovery tool

Download iCare Data Recovery Pro to free recover data from computer internal hard drive before or after you start to fix the related Stop 0x0000006F SESSION3 INITIALIZATION FAILED error problems for your Windows PC.

Recommend: Read more solutions and tips to fix blue screen of death
Stop 0x0000006F SESSION3 INITIALIZATION FAILED Error Shown on Blue Screen
Keep getting computer error code saying: "STOP: 0x0000006F (parameter, parameter, parameter, parameter) SESSION3_INITIALIZATION_FAILED" on a blue screen of your Windows 10/7/8/xp/vista computer? Computer is unable to start up and gives stop 0x0000006F blue screen error message every time you try to power on your PC? How can you fix this error 0x0000006F initialization failed blue screen of death problems and also lose no important computer files? OK! Firstly perform Windows computer deleted file recovery there, and then, go check and resolve the PC drivers and operating system problems to fix/solve computer blue screen stop error code issues.
What Does Session3 Initialization Failed Blue Screen of Death Mean?
Actually, whenever you encounter such computer blue screen with stop error code 0x0000006F problem, it often indicates there may be a problem with your Windows vista/xp/7/8/10 PC drivers or Windows operating system, such as:
1). Computer drivers are out of date/deleted/unworkable/corrupted
When you do have downloaded and installed some new hardware drivers, go check whether all of them are compatible or workable there.
When you have not changed any hardware drivers on your laptop, also go see whether they are outdated, deleted or corrupted unexpectedly.
And, in such cases, any outdated, deleted, unworkable or corrupted PC drivers would put an negative impact on the computer performance and bring such troublesome stop 0x0000006F error.


Recommend: Also learns to recover files after accidental delete
2). PC Windows system is outdated/malfunctioned
The computer Windows operating system problems are also able to make your PC unbootable and leads to the blue screen initialization failed error 0x0000006F problems. For instance, when the PC system files are outdated or malfunctioned, you often will also receive the blue screen of death error code message.
How to Fix/Solve Blue Screen of Death Stop 0x0000006F Error for Windows Computer
Hence, no matter why you have got the blue screen of death stop 0x0000006F problems, go delete or upgrade computer hardware drivers or Windows operating system to fix/solve/resolve such blue screen error session3 initialization failed stop 0x0000006F issues as below:
1). Delete or update hardware drivers
When you do have used a PC hardware driver for a really long time, go check the drive updates and install them on your Windows laptop to go on. And, when your applied drivers are deleted or corrupted somehow, also go download new compatible ones to replace the old ones.
And, when you do have changed some new ones there, also go check the instructions of these drivers to see whether they all are compatible and workable there.


Recommend: You may also be interested in recovering data from corrupted hard disk drive
2). Delete, update, upgrade or reinstall Windows system
If your computer Windows operating system files and folders are deleted or corrupted, go re-download good ones to see whether they can help fix the system problems. If your PC Windows system is outdated, also go search and download the updates to take chances. If  they all do not make a difference, also upgrade or reinstall your Windows operating system to go on.
Generally, as long as you do have resolve the related hardware driver and Windows system problems, you often can easily fix/solve the blue screen of death stop 0x0000006F problems. Of course, there may be also some exceptions. Always save data backups well and consult some experts for help, if possible.
Please Note: Vist here to download free iCare Recovery Pro to rescue computer files with ease:

Free download iCare Data Recovery Free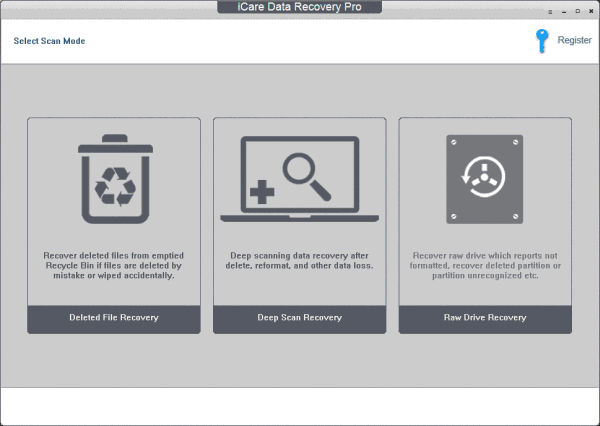 ---
Hot Articles
Related Articles