Fix BSOD Stop Error Code 0x00000058 FTDISK INTERNAL ERROR for Windows 10/8/7 PC
Last updated on 31/07/2018
How to fix/solve computer blue screen of death stop 0x00000058 FTDISK INTERNAL ERROR problems on a Windows xp/7/8/10/vista computer? Does anyone have any solution to fix this blue screen stop error code 0x00000058 problems without data loss and PC damages?
Solutions: Save extra copies of all important computer files to other hard disk drives/storage devices and then, remove PC hard drive/drive driver problems to fix the ftdisk internal error blue screen of death problems completely.

Recommend: You may also read this article to recover PC hard drive files after delete or format
Windows Computer Has a Blue Screen with Stop 0x00000058 Error
Desktop/laptop computer has got a blue screen showing stop error 0x00000058 FTDISK_INTERNAL_ERROR error message whenever you reboot PC recently? Really want to know whether the blue screen 0x00000058 error problems are related to hardware problems, especially the hard drive problems and fix/solve/repair such ftdisk internal error blue screen issues without deleting Windows computer files? OK! No panic! The similar computer stop error code 0x00000058 issues are possible to be related to a hardware problem, but, it is also not the only one cause behind. Merely keep on reading this article and see more details to resolve the blue screen of death troubles.
What Is Error 0x00000058?
Generally speaking, the like computer ftdisk internal error 0x00000058 blue screen problems often indicates that your Windows 10/8/7 desktop/notebook computer cannot boot up or run smoothly due to some internal errors of your PC hardware or hardware driver. For example, when your PC hardware, especially hard disk drives, is incompatible/corrupted/wrongly plugged or when your computer hardware drivers need to be updated, is corrupted or deleted unexpectedly, the same error 0x00000058 problems could happen from time to time. Hence, go check these hardware and drivers carefully then.
How to Fix/Solve BSOD Stop Error Code 0x00000058 in Windows 7/8/10
Here are a list of ways for you to fix/solve the BSOD stop error code 0x00000058 ftdisk internal error issues:
1). Restart your laptop/desktop computer with blue screen problems
Reboot your computer with stop error code 0x00000058 issues in case that your laptop/desktop computer only have some temporary problems, like lacking computer resources, overheated hardware or high CPU usage, etc.
2). Update or install new hardware drivers
If you do have confirmed that you have not updated all installed PC hardware drivers for a really long time, go download and install any new update for these drivers. If you are not sure whether your applied drivers are outdated, deleted or corrupted, also go install any latest version for your PC.
Please Note: While searching and downloading new hardware drivers or updates, take care not to get any virus.


Recommend: Also clean computer virus with free antivirus software, if necessary.
3). Repair or upgrade computer hardware/hard disk drive
Here are what you can follow now to fix PC stop 0x00000058 error problems caused by hardware/hard disk drive issues:
*Remove any new hardware installed there and reboot PC
*Replace incompatible new hardware plunged recently and restart PC
*Repair corrupted computer hard disk drive with CHKDSK
*Fix computer internal HD/HDD problems with free disk diagnostic software
*Replace failed PC hard disk drive with a new one
And, no matter which method is workable for your cases, always perform free file recovery with free data recovery tools at first in case of any unwanted data loss trouble.
Also free downoad free Windows computer file recovery software to retrieve deleted or lost Windows PC hard drive/usb drive/memory card data:

Free download computer data recovery software iCare Data Recovery Free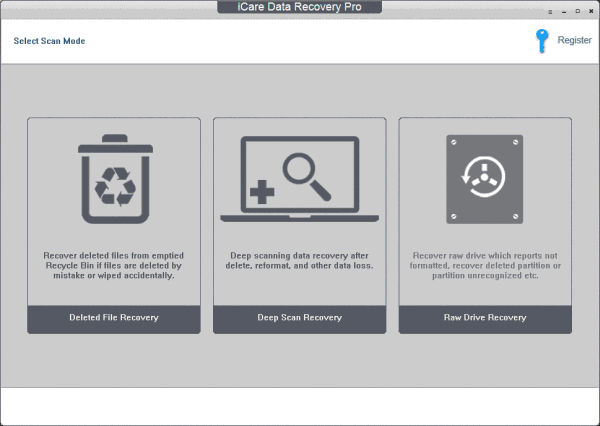 ---
Hot Articles
Related Articles