External HFS+ Hard Drive Has Converted to RAW
"I want to know how to access data when my external HFS+ hard drive has converted to RAW file system. I have an external hard drive for my Mac computer. I formatted this external hard drive into HFS+ file system and I often use it for data backup. Today, I connected this external hard drive to my Mac and attempted to copy some data, but Mac OS reports external hard drive has changed to RAW file system. How can I convert RAW external hard drive back to HFS+ file system without touching original data?"

Quick solution -> recover data from mac free
Fix raw hfs disk on mac -> Format it under Disk Utility
Choose format -> hfs+ in the following photo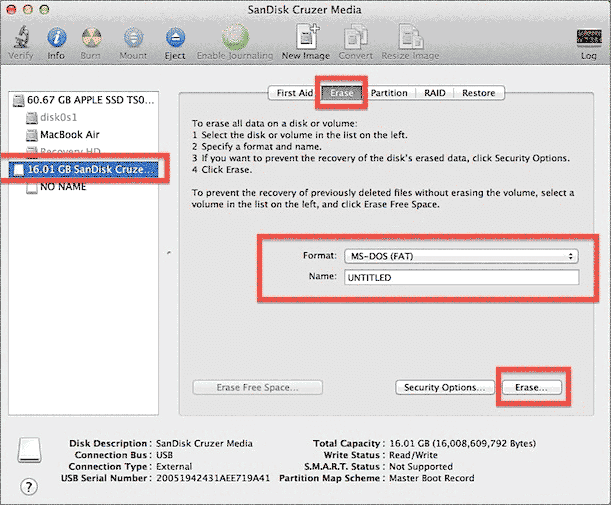 Open Disk Utility to format disk by erase
Quick fix on Mac -> Format raw hfs external disk with mac formatters
HFS+ is a file system in Mac OS. When HFS+ file system converts to RAW file system, you cannot open the external hard drive or read any data. If you want to access the external hard drive which says RAW file system, system will warn to format the disk drive. You should think it carefully if you want to format your external hard drive from RAW to HFS+ file system because formatting will erase all previous data. If you do not want to lose all data, this article will tell how to recover deleted files from external HDD free HFS+ when it shows RAW.
Data Recovery When External HFS+ HDD Reports RAW
It is easy to recover data by using data recovery software when an external HFS+ file system converts to RAW. iCare Data Recovery Pro is a data recovery program, with which you are able to recover all lost files such as images, videos, music and more off external hard drive when it is not accessible due to RAW file system. In order to recover data from external hard drive HFS+ file system for Mac, you need to connect the external HDD to Windows PC because iCare Data Recovery only supports Windows OS. Now, you can follow the steps below for recovery of external hard drive when it changes file system from HFS+ to RAW:

Step1. Download and install iCare Data Recovery on computer. Launch the software and select a proper scan mode.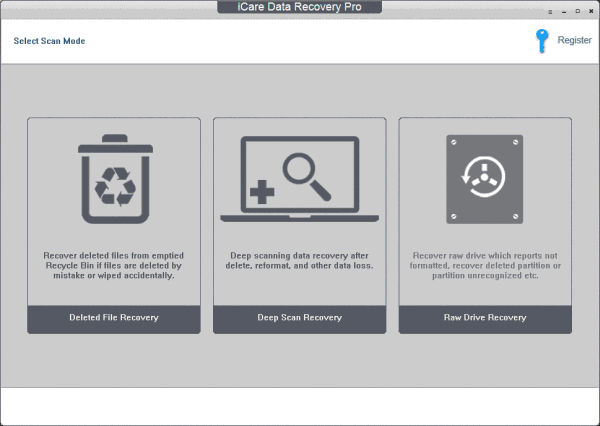 Step2. Select the external hard drive as aim disk and then you only need to wait patiently before the scanning is completed.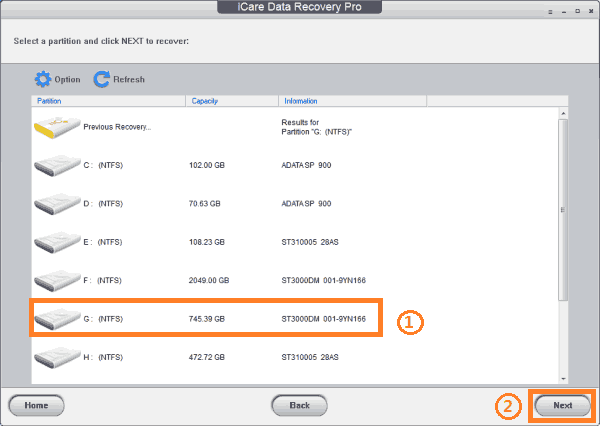 Step3. You can preview files like photos after scanning and then select all lost data to save it to another drive.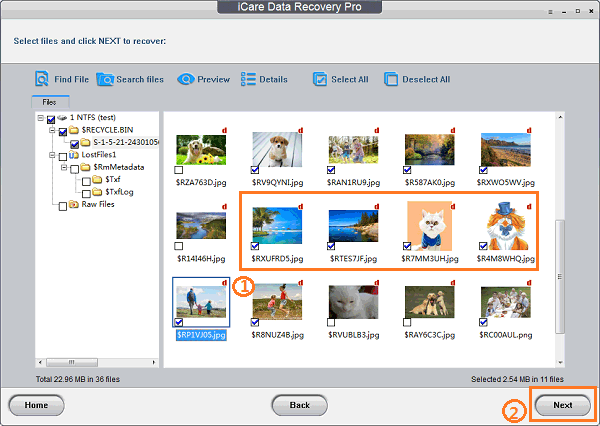 Convert External HDD from RAW to HFS+

After recovering all lost data, you can connect the external hard drive to Mac and format it to HFS+ file system. If you format the external hard drive on Windows PC, you can only format it to NTFS or FAT32 file system because Windows OS does not support HFS+ file system. Therefore, if you want to convert the external hard drive from RAW to HFS+ file system, you should plug the external HDD to your Mac and format it on Mac OS. You had better ensure that all lost data has been recovered successfully before formatting the external hard drive.
Symptoms of External HFS+ Hard Drive RAW
Mac OS is able to recognize HFS+ file system, so your external hard drive which has HFS+ file system will show as a removable disk after plugging to Mac OS. However, if the HFS+ file system has changed to RAW, Mac OS will fail to recognize your external hard drive as a normal disk. Instead, your external HDD will show as a RAW drive and you may receive following message:
One common symptom of external HFS+ hard drive RAW error is that you have no chance to read or write even a single file before formatting it from RAW to HFS+ file system.
You can also convert raw to ntfs on external hdd or FAT32 after data recovery.
Why External HDD Changes from HFS+ to RAW?
An external hard drive will turn to RAW file system due to many reasons. Here are some possible reasons why an external HDD changes from HFS+ to RAW:
1. External hard drive has compatibility problem
HFS+ file system is able to be recognized by Mac OS, but it is not supported by Windows OS. Sometimes, some users may find that their external hard drive which was often used on Windows OS converts to RAW file system after connecting to Mac OS.
2. External HDD is infected with virus
No computer can escape from virus infection. Even if you have installed antivirus software on your computer, some virus can still spread. Or sometimes, the antivirus software is out of date, your computer will easily be infected with virus or Trojan. If you connect your external hard drive to a Mac which has been attacked by virus, the external HDD will infected with virus too. Virus may corrupt the file system of your external hard drive and lead it to show RAW file system.
3. External HDD file system is corrupted due to improper operation
Improper operation on a portable hard drive might result in file system corruption. To a large extent, one of the most common improper operations is that you remove your external HDD from Mac unsafely or unplug it from Mac OS during data transferring.
---
Related Articles