External Hard Drive Not Formatted Recovery
External Drive Recently Starts to Fail and Shows the Drive Is Not Formatted Error
"Hello! I have a 2TB WD external hard drive that recently started to fail and no file stored inside this drive would show up. However, in order to transfer my very important files out to a brand new 4TB Seagate external hard drive, I did have purchased a 3.0 USB IDE and SATA adaptor and attached both of them to my work computer. And both of them showed well there. But, when I clicked on this WD external drive, I got 'the disk is not formatted. Do you want to format it now…' error. I did have no success to take my original drive documents back till now. How to recover deleted files from external hard drive after formatting it to fix the not formatted error? Thank you for any advice!"
Hello, friends! Which file system type does your work computer often support? How does this 2TB WD external hard drive show on this work computer? And what have you done till now to rescue your lost USB hard drive files? Honestly, in your case, the less you have done to this external drive, the more chances you will get to take your very important original drive files back. So, merely doing nothing else to this drive, like writing or formatting it, and go try external hard drive data recovery software to recover files back.
Recover Data from Not Formatted USB Hard Drive with Data Recovery Software
When you are asked to format your USB hard drive before any access, do not format this storage device to avoid losing more original information and also do not rewrite it to cause permanent data loss situations. And then, no matter how it shows on your PC, just run external drive not formatted programs to scan this 2TB external drive and take all possible drive contents back, like documents, videos, songs, mails, audios, pictures and far more information.
So, in this moment, no matter what you have already done to this WD USB hard drive, merely connect it to your PC and download preferable data recovery tools to retrieve files from external drive step by step:

Step1. Be sure to plunge your unformatted WD drive to your computer rightly.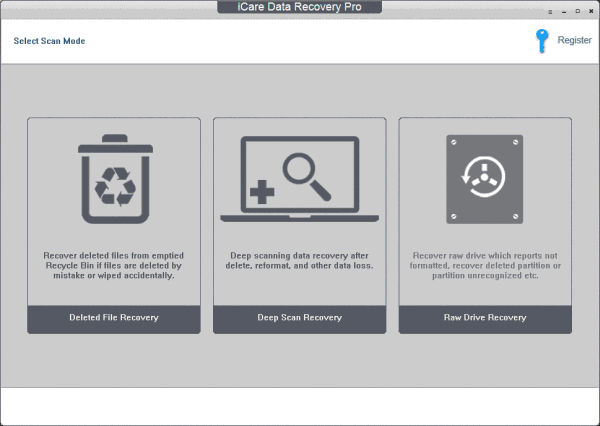 Step2. Download and install not formatted drive data recovery software to your computer.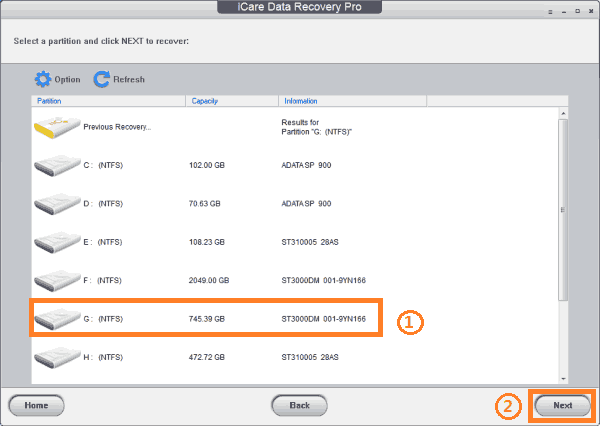 Step3. Run software well to select a proper Scan Mode and start to scan this storage device not formatted.
Step4. Retrieve all wanted data to your new 4TB Seagate external hard drive.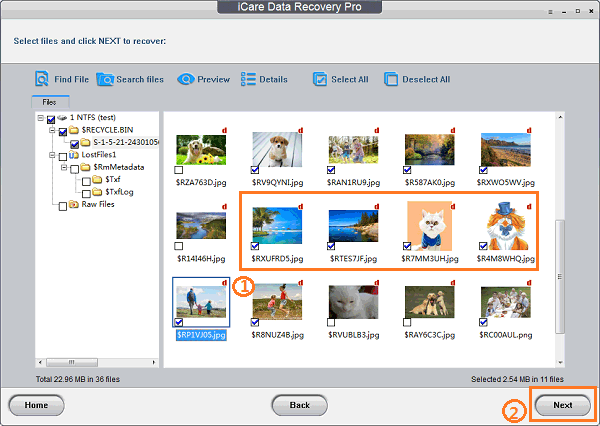 Please Note:
*If the new brand 4TB Seagate External drive also requires formatting, format it to restore its common use when there is nothing crucial stored yet.
*If you do have previewed the scanned information and found most or even nearly all of your storage device files could be restored back with success. Go purchase a code for successful and complete data recovery, if necessary.
*Choose at least one or two safe and healthy storage devices to back up everything important from now on.
What Does Such Not Formatted or Unformatted Error Mean in Your Case?
In your cases, your WD external hard drive not formatted or unformatted error problems could be caused by unsupported file system problems or damaged hard drive problems. In other words, under your situations, such not formatted error or unformatted error often means you do have to format this drive to convert its unsupported file system type into NTFS or FAT32 file system or repair some drive damages before you can access anything original. Hence, in your case, when you do have smoothly taken your files back, merely go format this 2TB hard drive to see whether it is recoverable. 
What You Can Do to Remove External Drive Not Formatted Error?
When external hard drive gives not formatted error before any use on your PC, what you can do to remove the error problems is simply to format this storage device asking to format, after you do have recovered your lost device data back with a success. And in your case, after retrieving and saving lost files well on your new Seagate USB hard drive, merely go right click it on your PC and choose format option there to restore its common use. If Windows was unable to complete the format external HDD, you can run error-checking tool firstly. Of course, if you unfortunately do have done a formatting process on this hard drive before the data recovery processes, also go search and download formatted drive data recovery utilities to unformat drive.
==>> For more methods to convert RAW external HDD to NTFS when it cannot be formatted, please visit this page - Convert RAW to NTFS without data loss>>
Plunge WD Drive back to Your PC after Format
Do have transferred your very important data out to your 4TB Seagate external drive and also formatted this storage device to resolve its not formatted error problems? Still wonder whether this storage device is still workable on your PC? OK! As long as this drive is not physically damaged, after format, it often could be recognized and used well on your PC. Hence, plunge it back to your original computer and see how it shows there. Could it be recognized and used as well as before? If it could, you'd better go on using it to store your PC data and also prepare computer data backups well all the time that you may avoid hard drive recovery troubles. If it could not, it may be already failed as you have guessed. Never save important data on this drive only again in the future.

---
Hot Articles
Related Articles