DNG Photo Recovery
You probably look for a solution for DNG photo recovery after deleting, formatting or the picture even gets corrupted? Digital camera users can store images in DNG format so that they can view and modify those pictures on different device easily. There is no doubt that DNG file format provides a lot of conveniences for digital camera users, but it is still a common problem to lose DNG images due to different kinds of reasons such as:
Mistakenly delete DNG images on digital camera
Accidentally format the storage media that is used for DNG file storage
DNG file is not accessible
Digital camera reports RAW not formatted error on memory card which contains DNG photos
If you lose any DNG files due to similar reasons, you should stop writing more files and then use free photo recovery program to get back all lost data.

About DNG File Format
For professional photographers, they usually like to store images in RAW format because RAW images are lossless of quality and uncompressed. However, different brands of digital cameras often store RAW image in different file format. You probably need to use different program in order to view or modify different formats of RAW images. It is very inconvenient. DNG (Digital News Gathering) format provides a good solution for resolve this problem. When you use any brand of digital camera to take RAW images, you can store them in DNG format so that you can view them in different cameras.
Deleted DNG Photo Recovery
It is able to recover deleted DNG photos by using the data recovery software whether you delete them on your digital camera or after uploading them to your computer.
Restore DNG Images after Formatting
If you lose any DNG images after mistakenly formatting memory card or other storage media for data storage, you can unformat the media by using the software so as to get back lost DNG images.
Cannot Access DNG Pictures
DNG pictures usually become inaccessible due to three common reasons.
Firstly, the program does not support DNG format. In this situation, you just need to install a proper application that supports DNG file format to view and modify the DNG pictures. Usually, the programs that support DNG format include Adobe Reader, Adobe DNG, Adobe Flash Player, Adobe Shockwave and more.
Secondly, the storage media like memory card for DNG file storage is corrupted due to bad sectors, virus infection, improper operation and more other reasons. In this situation, you can run data recovery software to extract all inaccessible DNG pictures from the corrupted memory card. Please remember not to fix the corrupted memory card before data recovery. Further operation to fix the problem might lead data to be lost permanently and become unrecoverable.
Thirdly, the DNG images were corrupted or damaged. Sometimes, the DNG files might be corrupted or damaged and become not accessible. In this situation, you may lose the DNG files permanently.
Steps to Rescue DNG Files with Freeware
If you need a free program for lost DNG data recovery, you can use iCare Data Recovery. It is freeware that supports various kinds of files recovery in different data loss situations. This freeware is compatible with all Windows platform, so you can install it on Windows computer and follow the steps below to restore DNG files after deleting, formatting or even become not accessible:
Step1. Run the data recovery software on your computer and select a proper scan mode.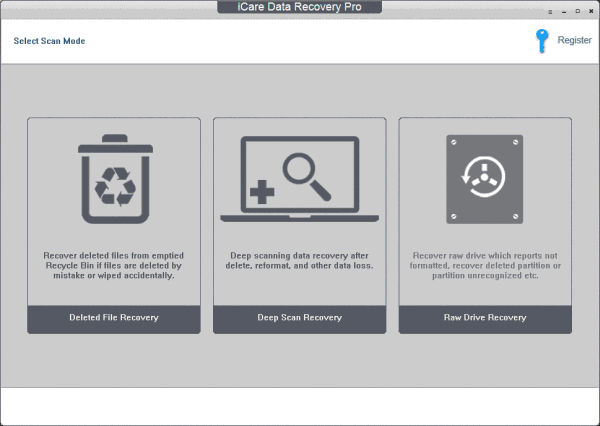 Step2. Select the media that contains lost DNG files and let the software scan.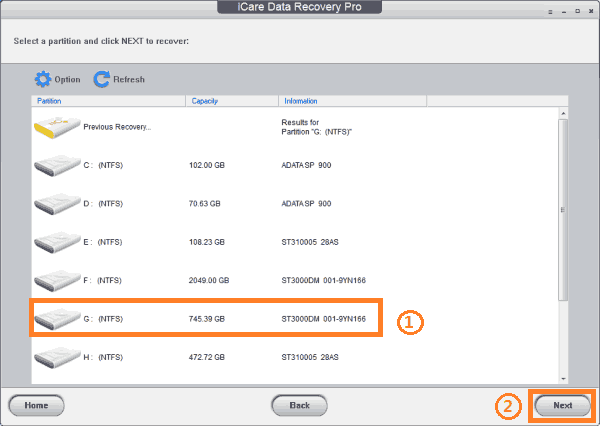 Step3. Preview and select the DNG files to recover.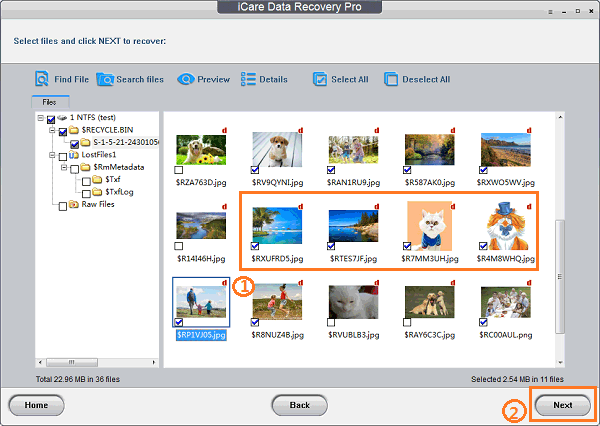 ---
Related Articles