Digital Camera Says SD Card Is Unformatted
Last updated on 06/02/2018
"Hello! What can I do when my digital camera says SD card is unformatted and needs to be reformatted? Just now, I turned on my digital camera and wanted to take some pictures, but my camera does not allow me to take pictures and it says memory card is invalid with unformatted error. When I tried to open the SD card inserted in this camera, it said SD card wants to be reformatted. Is there anything I can do to fix the corrupted SD card so that I can access it on my camera?"
"Hi! I was unable to read any data from my SD memory card in digital camera because it reported unformatted error. I still used this camera to take photos last week, but it reported the error this morning when I attempted to view some pictures. My PC says the similar message that SD memory card has RAW file system requires reformatting when I want to access the card. Can anybody tell me what happened to this digital camera SD card? What should I do to recover my lost data from an unformatted SD card?"
Every digital camera stores its pictures on a memory card, while SD card is a type of memory card that is commonly used in different types of cameras. Usually, a digital camera would recognize SD card normally and save data to the card when SD card has FAT32 file system, but the SD card will stop working when its file system becomes RAW format. In this situation, SD card will report unformatted error if you want to access the card. What can you to do recover files off unformatted SD card for camera? This article will share solution for SD card recovery when camera shows unformatted error message on the card.
Data Recovery When Digital Camera Shows SD Card Unformatted Error
When you receive unformatted error message on an SD memory card, you can use a data recovery tool to retrieve inaccessible files. iCare Data Recovery Pro is a data recovery tool that is designed for Windows users to recover lost data from any storage media, so you can free download and install this software on a Windows computer to perform unformatted SD card data recovery. This software enables you to rescue pictures, videos, audios, emails, documents, etc when camera says SD memory card is unformatted do you want to format it now. This software offers three types of scan modes so that you can select a proper scan mode when data gets lost due to different reasons.
Steps for Unformatted Camera SD Card Data Recovery
Free download the freeware for SD card to recover files from corrupted SD card which reports unformatted error on digital camera:

Preparation: Connect the digital camera SD card to a Windows computer. Then, free download, install and run iCare Data Recovery on this computer.
Step1. Select a proper scan mode when you enter the main interface after launching the software.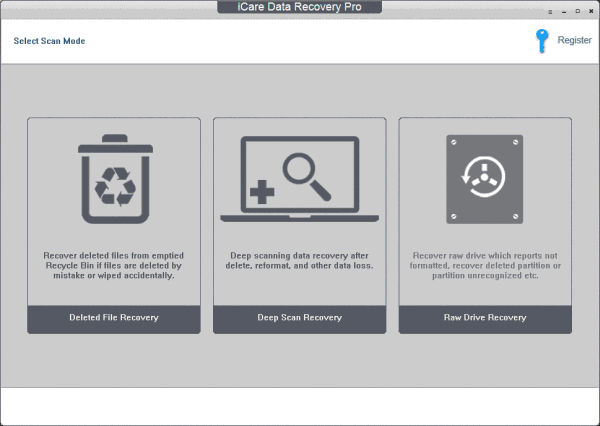 Step2. Choose the unformatted SD card as aim disk and then you only need to wait when the software is scanning to search lost files.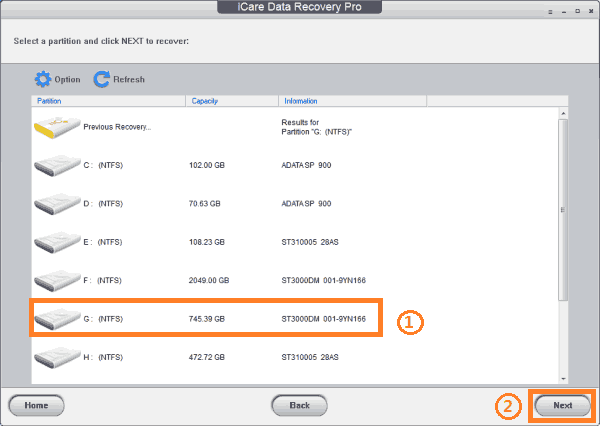 Step3. You can preview files after scanning and then you can save the lost files to another drive.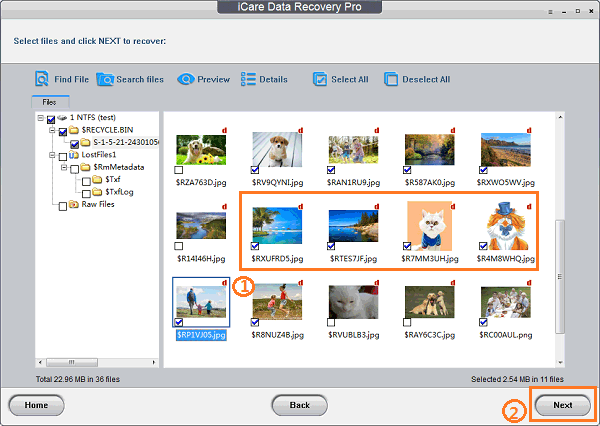 Solution for Unformatted Error on Camera SD Card
iCare Data Recovery is a data recovery program that is able to resolve data loss problem on an unformatted SD card for digital camera, but it does not help fix the unformatted error. Do you need solution for unformatted error fixing on a digital camera SD card? Well, it is quite simple to fix the error by formatting SD card after data recovery. Since all data has been restored, you do not need to worry that formatting will lead all files to be erased. You can format an SD card in your camera or format it on your computer to solve the unformatted issue on the card.
==>> If SD card cannot be formatted in both digital camera or computer, you can visit this page for detailed solution - Windows was unable to format SD memory card>>
Why Does Camera Says SD Card Has Unformatted Error?
Well, digital camera reports SD card has unformatted error when its file system turns to RAW, but why does an SD card become RAW file system? Here are some possible reasons:
1. SD card turns to RAW format because of improper operation. As you know, you might need to connect an SD card to computer if you want to move data from the card to hard disk or another media like flash drive, pen drive. If you remove SD card improperly from digital camera or computer, it might cause file system corruption which results in unformatted error.
2. SD card is attacked by virus after saving unsafe data to this card or due to other reasons. Virus infection is a common reason that might lead an SD card to be corrupted and shows unformatted error.
3. SD card has bad sectors due to long time usage. When an SD card has bad sectors, you may also run into unformatted error on this card.
Probably, many other causes would also lead an SD card for your digital camera to change to RAW and reports unformatted error. Anyway, iCare Data Recovery is the best format recovery software, which is able to recover data off SD card whether you formatted it or not.

---
Related Articles
Hot Articles