Recover Deleted Photos from Android Phone with 5 freeware
My Granddaughter Deleted Photos from My Android Cell Phone Accidentally
"Hello! I have a problem with my photos deleted by accident. Can you please give me some assistance here? Honestly, about one week ago, my little granddaughter accidentally deleted all of my photos off from my LG Android mobile phone while she was 'looking' at these pictures of her farther who just passed away a couple of weeks ago. So, in order to take them all back, I did have found Android phone data recovery software online and followed its tutorial and instructions to get my deleted data. However, no my wanted photos were shown well there and the retrieved ones stored on my Toshiba flash drive also are not able to be viewed. What can I do now to undelete photos from Android phone? Thanks for any advice here!"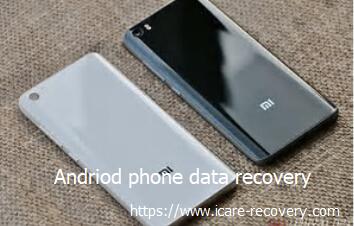 Recover deleted photos from android
Hello, friends! In your cases, you'd better not take no more photo or file with this Android mobile phone since the newly added or changed data would rewrite your original phone files and make it frustrating for you to get your last photos, videos, songs and more files deleted back.
Moreover, from your description, your selected data recovery software probably doesn't work for your case. Merely uninstall and delete it off from your PC. And then, go download free data recovery utilities to retrieve deleted text, messages, sms and photos from android phone with ease.
Here we would like to introduce free tools for you to bring deleted photos, videos and other files back.
Part 1 - Retrieve deleted images from android mobile internal memory with freeware
If it is the internal memory that your android phone stored your information, you may try this freeware - Restore IMage Super Easy
Download url:https://play.google.com/store/apps/details?id=alpacasoft.restoreimage&hl=en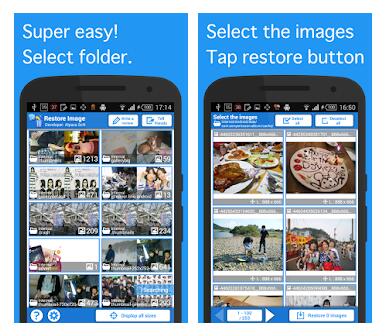 Restore Image for Android Phone Recovery
Also read -> 5 free android recovery software for recovering files from android internal memory
Part 2 - Recover Deleted Files from Android Mobile MicroSD Card
When android mobile phone information stored inside its memory card, like a SD card, CF card, Micro SD card and more, is deleted by mistake, it is often not really cleaned immediately and still stored there till it all is completely overwritten by new data moved to the same storage card. Hence, before all original android phone photos, videos, songs, messages, texts and more files are completely rewritten by new mobile data, a proper phone memory card data recovery program is often needed for people to take everything recoverable back. So, in your case, no matter whether you do have a memory card inside your android phone, merely insert it to your PC and let data recovery software to scan your phone and undelete Android step by step:

Step1. Download and install your found phone deleted file recovery tools on your PC.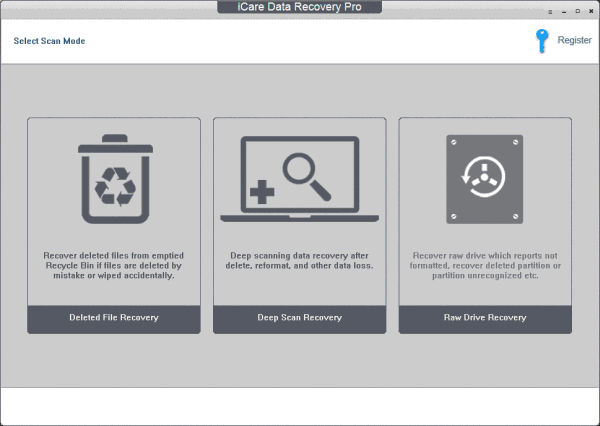 Step2. Run the newly installed software and choose a proper data recovery mode based on your needs.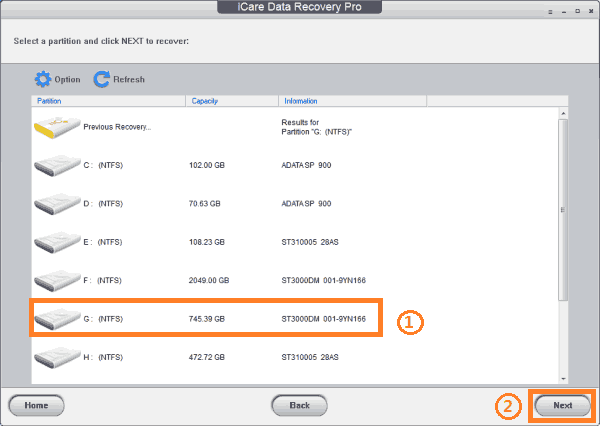 Step3. Select your mobile phone memory card out from other storage devices to start a deep scan there.
Step4. Preview the scanned files, register there and recover photos deleted to external hard drives, flash drives and memory cards.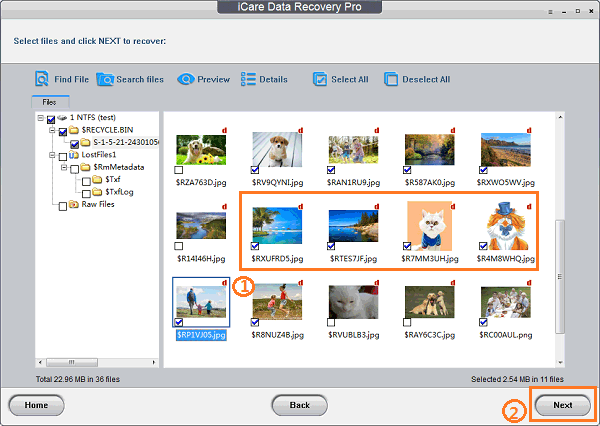 Please Note:

*When you do have a memory card used on your PC, it will be detected and listed on the storage device interface of this data recovery software. Highlight it out from other storage devices so that you can perform a thorough scan there to find original data back as much as possible.
*When you do have previewed the scanned photos and files and thought this software is worth trying, merely register and pay there to do a farther data recovery.
*Save nothing retrieved on the same storage devices, like your Android phone memory card, to avoid data recovery failures at last.
It Is Possible to Get Nothing Back When No Memory Card Is Used inside Your Android Phone
You do have used mobile phone data recovery tools on your PC and find nothing of them detect your android phone there? OK! Any data recovery software out there often helps recover deleted photos and videos when they do have been saved well on the mobile phone memory card, not its SIM card or internal memory. Why? In comparison with the android phone SIM card or internal memory, only the inner used memory card could be detected as external storage device by such data recovery programs and performed a thorough scanning there. Hence, if you do have no memory card used inside your phone, as long as the running data recovery software finds no phone related storage devices there, you often get no chance to recover your lost information. Moreover, this also happens when your phone memory card is completely damaged and unusable. Overall, it is really possible for you to take nothing back when there is no memory card used. Hope your situation is not so bad.
How to Back Up Your Android Mobile Photos and Files?
After smoothly retrieving your deleted photos and files back from your Android phone memory card, the next thing for you is to do something useful to prevent such phone data loss troubles from happening again in the future. And one of the best ploys for you right now is to back up your android mobile phone pictures, messages, texts, songs, videos and the like very important files well. And you can easily always save copies of everything precious to several storage devices or locations and update them all timely as possible as you can. And you also can easily go try some android phone backup utilities. Of course, if you get some online storage accounts which often offer unlimited photo and data storage for users, also upload them to your online storage. Overall, always timely back up everything important to safe devices or locations to avoid disastrous data loss troubles in the future.
Free download the software now to recover lost data from Blackberry, Samsung, HTC, LG, Motorola, Xiaomi, Huawei, Nokia, etc.
---
Last updated on Oct 20, 2021
Related Articles