Data Recovery after Reinstall Windows 10 on Your Dell Computer
You may reinstall Windows 10 on your Dell computer since the PC has some troubles. Sometimes, you may want to reinstall operating system since you want to upgrade OS from Windows XP to Windows 10. It is a good choice to install Windows 10 on your Dell computer, but you may lose some data after reinstalling system. Sometimes, files stored on Dell hard disk might even become not accessible due to a failed system reinstalling. If you meet any data loss problem on your Dell computer, this article will tell you how to recover permanently deleted files from Windows 10 after system reinstalling with data recovery software or other useful free methods.

Why Do You Reinstall Windows 10 on Dell Laptop?
System reinstallation is a process to reinstall operating system on your computer. Usually, you may want to reinstall Windows 10 operating system on Dell laptop due to following reasons:
Your Dell computer stops working normally and frequently freezes up
Windows 10 shows blue screen of death
Your Dell laptop runs slowly with unknown reasons
Virus attacked your Dell laptop that lead system damage or corruption
Windows system crash due to improper operation
Restore Files after Reinstalling Win10 for Dell from Backup
If you lose any data on Dell laptop due to Windows 10 system reinstalling, the easiest way is to restore everything from backup data. Usually, you have different methods to backup data on Dell laptop.
How to Backup Data on Dell PC before Reinstalling Windows 10
It will be quite good to have a backup before reinstalling Windows 10 in order to avoid data loss due to system reinstallation. Therefore, you can make copies of important data from your Dell laptop to another drive before reinstalling Windows 10 operating system.
1. Backup files on Windows 10 for Dell computer
Click "Start" button =>> click "Settings" click "Update & Security =>> click "Backup" =>> now, you can click "Add a drive" to choose an external hard drive or other media as media to save backup data.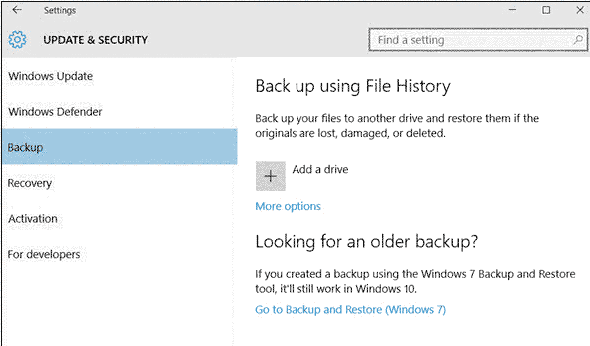 2. Backup Dell computer hard disk data to network location
You can also use cloud storage application to backup data from dell laptop hard disk drive to network location. With this method, you are able to restore lost files even the hard disk drive becomes inaccessible or damaged after reinstalling Windows 10 operating system on Dell.
3. Transfer data from hard disk to another storage media
This is the most traditional method to backup data from computer's hard drive. You just need to connect an external hard drive or any other storage media to your Dell computer and then copy all important files and paste them to the external HDD. It usually takes a long time if you have lots of files to transfer, but it is easy to handle.
Data Recovery from Dell PC after Windows 10 Reinstallation with Freeware
Without any local backup or network backup, you have to rely on data recovery software to get back all files when they got lost due to Windows 10 system reinstalling on your Dell PC. iCare Data Recovery is a Windows data recovery program, which works on all brands of desktop and laptop. Therefore, you can use this data recovery tool to perform lost file recovery after reinstalling Windows 10 on your Dell:

Step1. Free download and install iCare Data Recovery on Dell. Run the software and select a proper scan mode.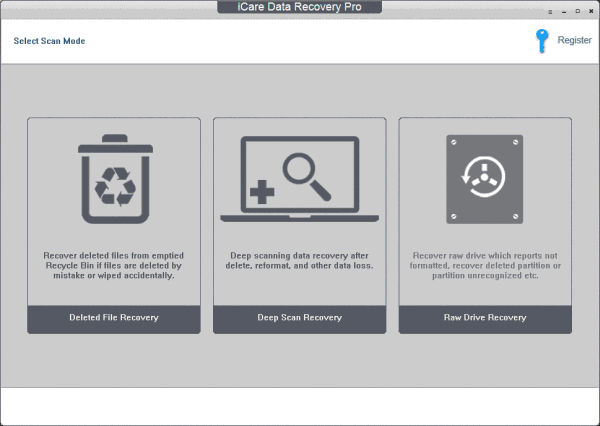 Step2. Choose the partition where data got lost and wait the software to scan.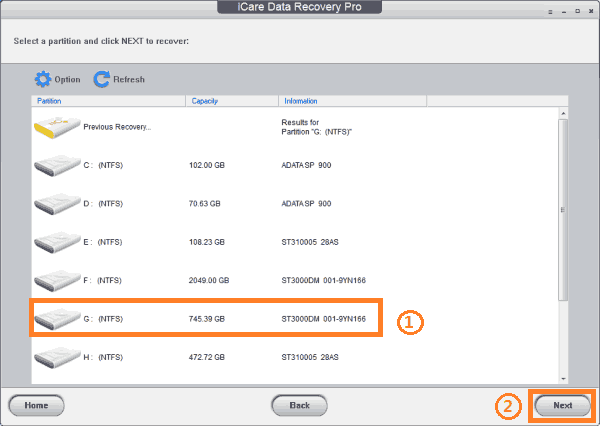 Step3. Preview files after scanning and save the lost files to a different drive.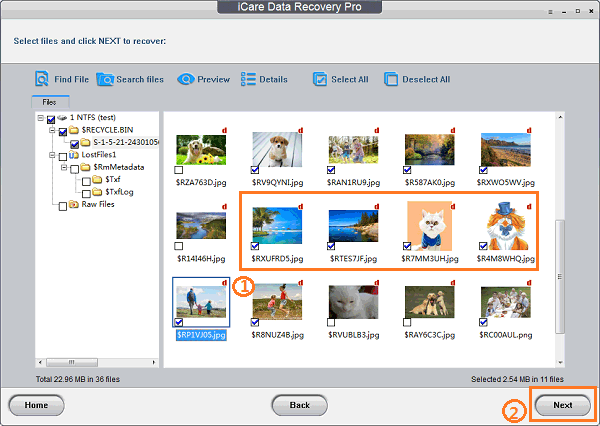 ---
Related Articles