Dane-Elec Memory Card Recovery
"I am in trouble because I formatted memory card by accident. The memory card is an 8GB Dane-Elec memory card SD which has been used for my camera more than 2 years, so you can imagine how much precious data is stored on this memory card. I really cannot afford to lose any of the files. Can somebody tell me how to undo format memory card and restore lost data?"
"I am wondering how to recover data after formatting Android phone card. I have a 4GB Dane-Elec Class 4 memory card which contains some images and music, but I mistakenly formatted the memory card and erase all photos and music on the card. Is it possible to recover data after formatting memory card?"
"How to recover data from memory card RAW format? My Dane-Elec memory card microSD turns to RAW file system after my computer reboots automatically. My computer rebooted all of a sudden when I was copying some data from the memory card to hard disk. After rebooting computer, it says memory card needs formatting and has RAW file system. Can I resolve the problem without formatting?"
"I deleted some images from Dane-Elec memory card in my Nikon Coolpix S2800 digital camera just now. I took many wedding pictures on this memory card yesterday and I have not moved those pictures to my computer. So I want to know how to recover deleted files from camera memory card."
Dane-Elec Memory Card Data Recovery
Do you want to recover data from formatted Dane-Elec memory card? How can you undelete files from memory card for camera or mobile phone? Is it able to access memory card without formatting when it turns to RAW file system? Now, free download iCare Data Recovery software, you can recover any type of data from your Dane-Elec memory card easily and efficiently. This memory data recovery software is a read-only tool which allows you to recover data from all kinds of data loss situations. You can follow the steps below to recover data from Dane-Elec memory card:

Step1. Run the iCare Data Recovery software and choose a recovery module.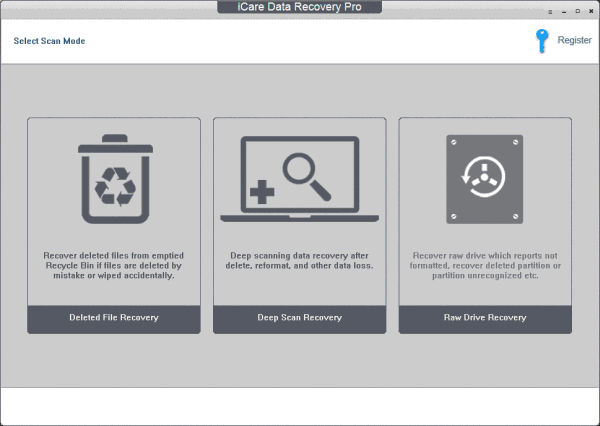 Step2. Choose the Dane-Elec memory card and let the software scan it for lost data.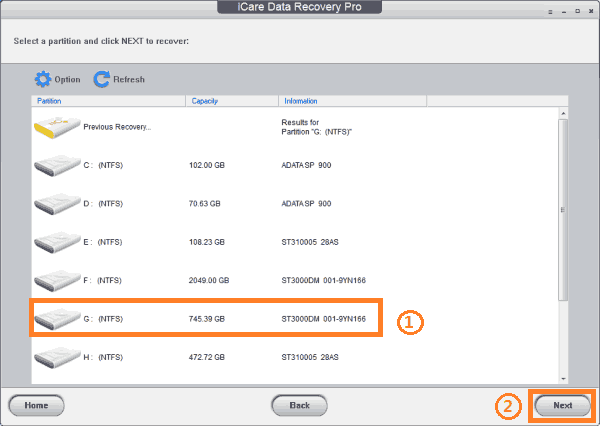 Step3. You can preview the found images after scanning and then recover the data you need.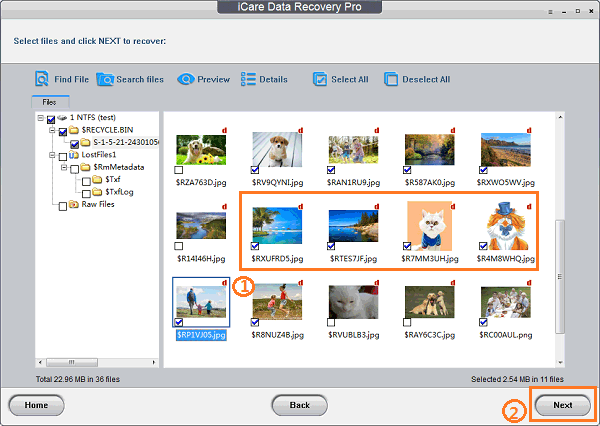 Tips for Memory Card Data Recovery
1. If memory card memory card cannot work due to not formatted error, I/O device error, etc, you had better not format it before data recovery.
2. Do not write new files to the memory card before getting back what you need.
3. Do not save the recovered files to the memory card where data got lost.
4. You had better backup important data to avoid unexpected data loss.

---
Related Articles