Damaged SD Card Recovery on Samsung Galaxy S3 Android Phone after Accidental Drop
32GB Samsung SD Card Shows Damaged and Needs Formatting on Android Phone
"Hello, I am wondering if anyone there has also encountered the same android phone memory card problems and how you fix it without data loss. Honestly, last Thursday, while using my Samsung Galaxy S3 android mobile to record a video of my brother, I just accidentally dropped this Samsung phone since I was stumbled by our naughty cat. And then, this android phone kept saying SD card damaged and asking to format. So, I just formatted this SD card and also wiped the photos and files completely. I just could not get them all back till now. Do you have any idea to recover lost data from damaged SD card? All of my childhood and family photos are still left on that android phone memory card. Please help me. Thank you in advance!"
Hello, friends! That's terrible! It is not so smart to format Samsung android phone SD memory card immediately when you are asked to. But, also do not panic! Though this phone reports that your memory card is damaged, your SD card may not be corrupted as seriously as you think. Merely plunge it to your PC and download memory card data recovery freeware for Samsung Galaxy phone to restore deleted files from SD card.
Do Not Format Damaged Samsung Phone SD Card before Data Recovery
After a sudden dropping or falling, both of your Samsung android cell phone and inserted SD memory card are possible to be damaged and running abnormally. Hence, when your phone reports damaged SD card error problems, it does not always mean that this phone memory card is really seriously corrupted. It could also be the problem of your mobile phone. And, in such cases, merely, turn off your mobile and reconnect this "damaged" SD card to have another try. However, no matter whether it will ask you to format before access, you would never directly format this phone storage card to avoid troublesome data losses.
Please Note: Before data recovery, you are supposed not to format this phone card and also not to overwrite this SD card in case of permanent data loss troubles.
Recover Data from Damaged Android Phone SD Memory Card after Accidental Drop
No matter whether your Samsung phone SD memory card is really corrupted as it reports, you are supposed to plunge this phone to your computer and let Samsung galaxy recovery utilities to check whether your lost android phone memory card files are still recoverable. In fact, as long as this phone SD card is not failed completely, you often get something useful back. Hence, do not waste time in feeling depressing and cheer up to perform data recovery from Android Samsung phone memory card as below:

Step1. Save and install android phone data recovery programs on computer partitions or hard drives.
Step2. Scan this android phone memory card after launching it well and select a fixable data recovery mode.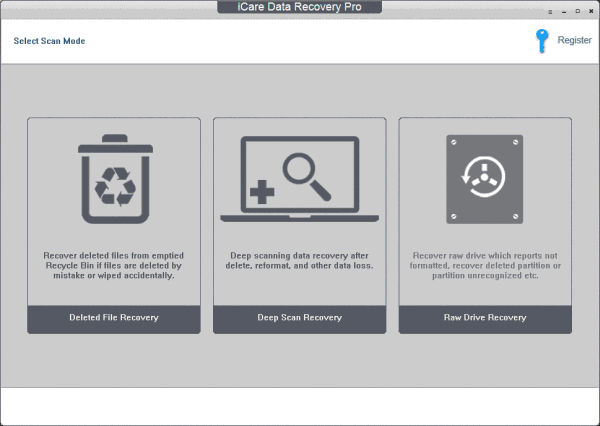 Step3. Preview and save the found photos and files to see whether you can purchase a code for farther data recovery.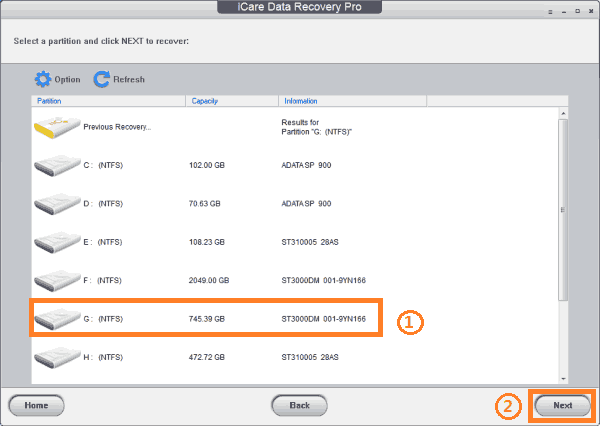 Step4. Move the retrieved files to another drive or partition in case of data recovery failures.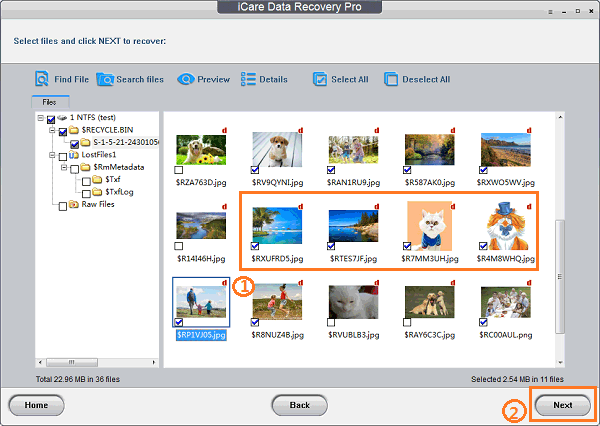 iCare Data Recovery helps recover files off Samsung Galaxy even when its SD card is damaged as long as the data is not overwritten.
Please Attention:
*Select and purchase a reliable data recovery tool when you do have tried its free version to evaluate its efficiency.
*Prepare a different storage device, not the same Samsung phone SD card, to save all retrieved photos and data.
*Save android phone data backups well from now on.
Be Watchful while Using Your Samsung Mobile Phone in the Future
No matter which type of android mobile phones you are using, you are also suggested to apply them carefully. Always pay much attention to your mobile phone while you are using it to take photos, record videos, enjoying music or seeing films or movies or even take a call, etc, especially when you do save no data backups elsewhere. Why? When you drop your phone to water or ground, you are possible to lose both of your phone and inner memory card. The water damaged mobile phone problems are always really troublesome and annoying. Overall, be watchful while using it and also back up everything useful in advance.

---
Related Articles
Hot Articles
Hot Tags