Converting SanDisk Memory Card RAW to FAT32
"Is it possible to convert a memory card from RAW to FAT32? My SanDisk memory card still worked fine yesterday, but it stopped working normally today when I inserted it to my digital camera. Camera says there is no card inserted. Then, I connected the card to my computer and Windows system says that memory card needs to be formatted before I can use it. Checking its Properties, the free space and capacity show 0 byte. The file system of the memory card changes to RAW from FAT32. I am wondering how to convert the RAW memory card to FAT32 and get back files stored on the card."
RAW SanDisk Memory Card Data Recovery
You cannot get back lost files even if you can format a RAW memory card back to FAT32 because formatting will erase everything on the card. Therefore, you should rely on data recovery software to extract files off the RAW memory card before formatting it. iCare Data Recovery software is a read-only data recovery tool which allows you to restore data off SanDisk memory card effectively when it turns to RAW file system or reports not formatted error. You can recover files off RAW memory card with about 3 steps:

Step1. Run the software and choose a recovery module.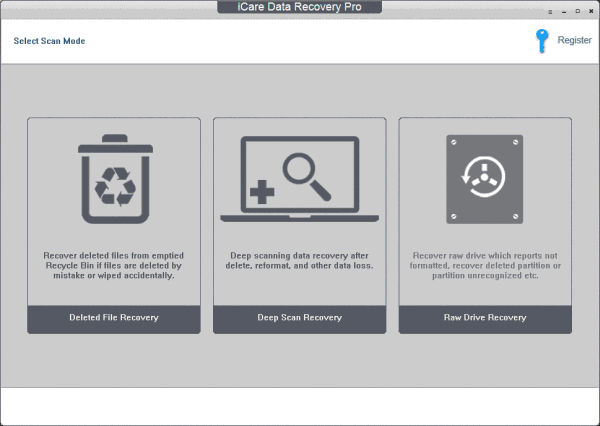 Step2. Choose the SanDisk memory card so that the software can scan for lost files.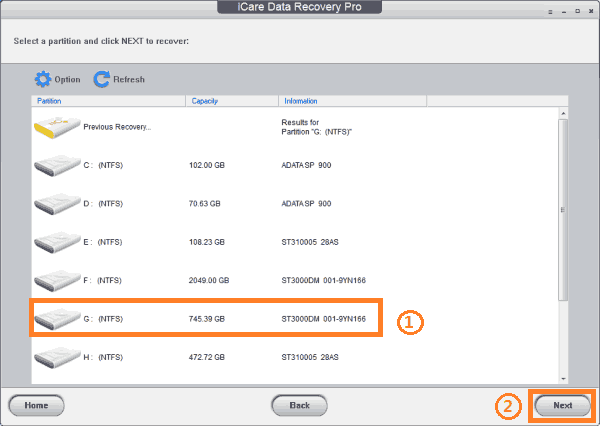 Step3. You can preview the found pictures and recover the files you need.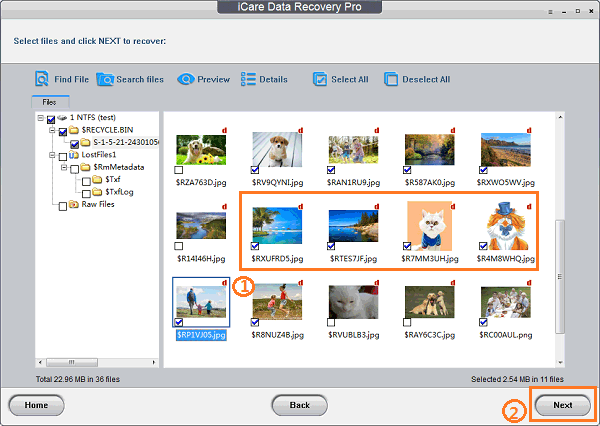 Converting SanDisk Memory Card from RAW to FAT32
In order to convert SanDisk memory card from RAW to FAT32, you often need to format the card. Usually, you can format the memory card in its original device whether it is a digital camera or mobile phone. If you doubt that the memory card contains bad sectors, you can full format the memory card by connecting it to your computer. After formatting the memory card from RAW to FAT32, you can continue to use it for data storage. As you know, data stored on memory card is not always safe, so you had better backup important data to another storage media to avoid data loss again in the future.
Is It Possible to Recover Data after Formatting Unformatted Memory Card?
Usually, it is recommended you not to format the memory card before recovering files you need. However, somebody may mistakenly format the RAW memory card before getting back lost files. After formatting the memory card from RAW to FAT32, you are able to access the card, but the problem is that you can find nothing on the card because formatting has erased everything on the card. Then, is it possible to recover photos from memory card after formatting it from RAW to FAT32? Usually, formatting only erases the file name from the card but the real data still remains intact on the card. Therefore, even if you have formatted the RAW memory card, you still have chance to get back the lost files from memory card as long as they are not overwritten. In order to avoid overwriting the lost files, you should not write any new data to the memory card.The iCare Data Recovery works as free SanDisk memory card format recovery software to solve card data loss problem when you mistakenly formatted RAW memory card. Or any time when you need an sd card recovery.

---
Related Articles
Hot Articles