Convert Toshiba SD Card from RAW to FAT32
"Is it possible to convert Toshiba RAW SD card without touching any previous inaccessible data? My Toshiba SD card which contains thousand of family photos and some favorite videos turns to RAW file system n my mobile phone. In order to access all photos and videos from the RAW Toshiba corrupted SD card, I removed the card and connected it to my computer. However, even PC says SD card has RAW file system. Please give me some advice about how to access a Toshiba SD card that converts its file system from FAT32 to RAW."
"Hello! I need some help for data recovery on a Toshiba SD card which is in RAW format. My camera and PC say that SD card needs to be formatted. But will I lose all data after formatting SD card from RAW to FAT32? Is there any other method to convert Toshiba SD card from RAW to FAT32?"
Do you need to convert Toshiba RAW SD card file system and fix deleted photos from storage card due to RAW? If you have ever met the same problem on any storage media, you may know that you cannot get back lost files even after converting Toshiba SD card from RAW to normal. The only solution for data recovery from a RAW drive is to rely on data recovery software.
Data Recovery before Converting Toshiba SD from RAW to FAT32
Before formatting Toshiba SD card to FAT32 file system, you can use data recovery program likeiCare Data Recovery to extract all previous inaccessible data from the RAW drive. This data recovery software will deep scan the RAW Toshiba SD card and search lost files. This software works on Windows OS, so connect theToshiba storage card to your Windows PC and follow the guide below to restore lost data:

Step1. Download iCare Data Recovery on computer. choose a scan mode to start.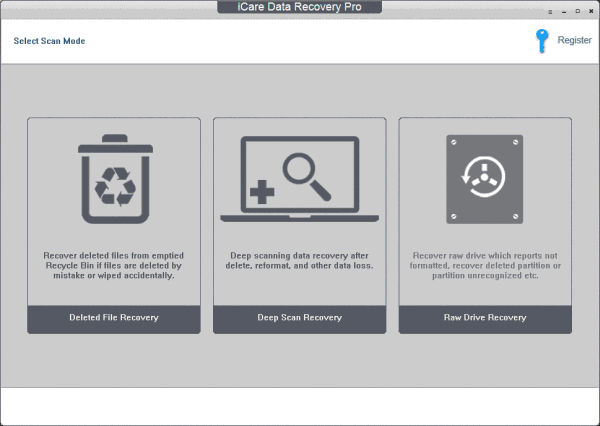 Step2. Select the RAW Toshiba SD card to scan it.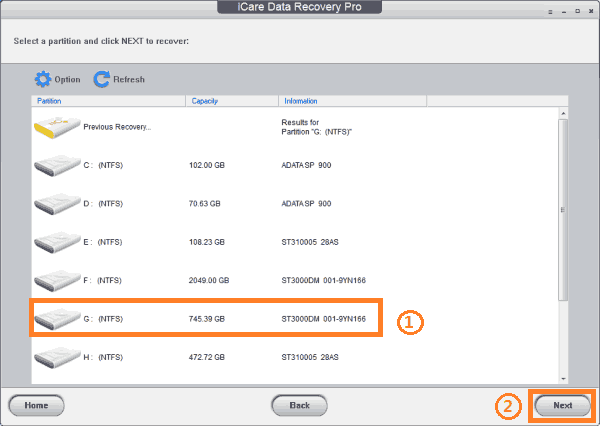 Step3. preview files and select needed to recover.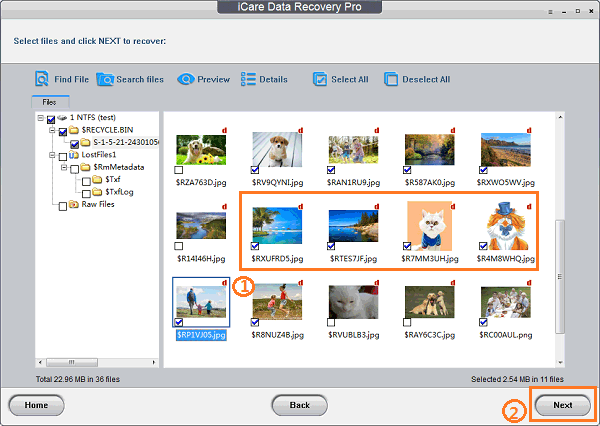 You should save these files to another storage media in order to avoid overwriting the Toshiba SD card.
Convert Toshiba SD Card RAW to FAT32
You usually need to format Toshiba RAW SD card to recover it's file system after data recovery. Toshiba is a Japanese brand which does not only manufacture SD memory card but also manufacture other types of memory card and storage media.
==>> If a Toshiba SD card changes to RAW, please refer to this page to learn more detailed solutions for the error fixing: raw file system fix
Windows Reports Toshiba SD Card Cannot Be Formatted
A toshiba SD card is compatible with all Windows operating system. It might be the PC malfuction or Toshiba SD card problem that leads Windows to report it was unable to complete format.
==>> To resolve the problem when a Toshiba SD card is unable to be formatted to FAT32 on Windows, go to this artilce: Windows fails to format

---
Related Articles
Hot Articles