Convert Memory card RAW to FAT32
Memory card RAW format problem bothers lots of people because it disables them to access any data on the card. Here are some related cases about memory card RAW problem: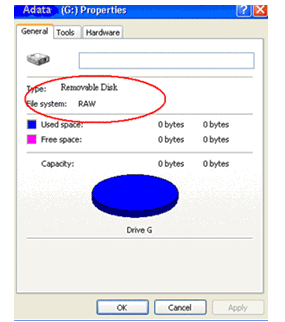 "Memory card shows RAW file system and says needs to be formatted, but I have many precious pictures and videos on this memory card. I want to ask if it is possible to restore photos and video files from a RAW memory card which requires formatting. Can I change file system of memory card from RAW to FAT32 without formatting the card?"
"My memory card asks to be reformatted when I attempted to access files stored on the card. Checking Properties of the memory card, Windows recognizes the memory card as a RAW device. How to recover photos from a RAW memory card which needs formatting? Is there any memory card converter with which I can convert memory card from RAW to FAT32 with data back?"
Recover Data from RAW Memory Card
When memory card turns to RAW format, Windows will pop up a dialog box to say memory card needs to be formatted before you can use it and prevent you from accessing the card. When receiving memory card RAW unformatted error message, the first thing you should do is to stop using the card and then you can use iCare Data Recovery software to restore files from memory card. iCare Data Recovery software allows you to recover files from RAW unrecognized SD card, XD card, CF card and more. You can restore different kinds of files including images, videos, music, etc when memory card asks to be formatted and changes to RAW file system.
Steps to Recover Data When Memory Card Wants to Be Formatted

Step1. Connect the memory card to your computer. Download and install iCare Data Recovery on the computer. Run the software and choose a recovery module.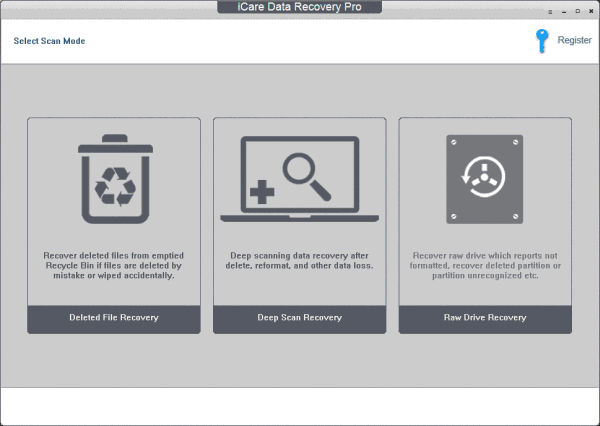 Step2.  Choose the RAW memory card so that the software can scan. You only need to wait during scanning.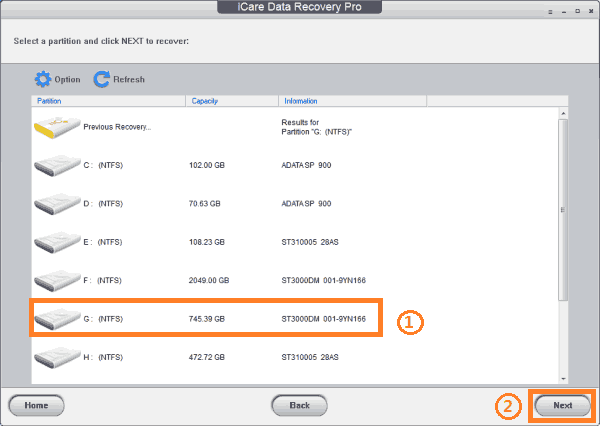 Step3. You can preview found photos after scanning. Then, you can select all files you need and save them.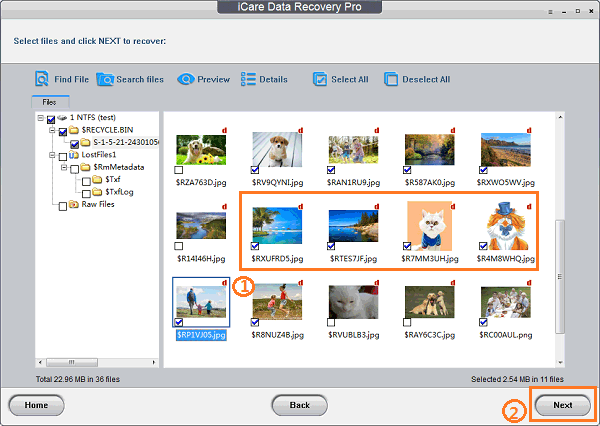 Memory Card Shows RAW Format When Use CMD CHKDSK
When connecting a memory card to computer and Windows recognizes the card as a RAW drive, some people would like to run CHKDSK command to check the error. When you run CMD CHKDSK, you may receive message like "This type of file system is RAW. CHKDSK is not available for RAW drive". If you try to open the memory card and access some data in this situation, you will receive another message that "disk drive is not formatted do you want to format it now?". Windows prevents you from opening a RAW memory card by showing such kind of error message.
==> Please refer to CHKDSK is not available for RAW drives>>
Memory Card RAW File System Solution
When encountering the similar problem above that memory card changes to RAW and reports unformatted error, the first thing you should do is to run RAW drive recovery software iCare Data Recovery software to retrieve all lost files. The data recovery software allows you to restore data off various types of memory card including SD, micro SD, mini SD, CF, XD and memory stick from SanDisk, Samsung, Toshiba, Lexar, Transcend, Kingston, PNY, etc. After data recovery, you can format memory card to fix the error.
==> For more methods to fix memory card RAW error, please go to this article: RAW drive error
Change Memory Card RAW to FAT32
How to change file system of memory card from RAW to FAT32? You can reformat the memory card by connecting the card to your computer. You can full format or quick format memory card to convert its file system back to FAT32 from RAW.
Tip: If you format memory card to change RAW to NTFS, the memory card probably become unrecognized by phone or camera.
Windows Was Not Able to Format RAW Memory Card
There are different kinds of memory card for various devices. For example, you can use an SD card in camera or mobile phone, a CF card for digital camera and PDAs and XD card for FujiFilm / Olympus digital camera.
==> Memory card cannot work since it was unable to be formatted? Please visit this article: Windows was not able to complete format

---
Related Articles
Hot Articles