CHKDSK RAW Internal Hard Disk Drive Repair in Windows - 3 ways
"Hey, hope any expert there can help me recover data from computer internal hard disk when CHKDSK RAW internal hard disk error occurs to this drive on my Windows XP computer. To be honest, this NTFS internal hard disk works fine on this Windows XP PC for years. However, recently, though it seems not to be corrupted, the CHKDSK detects it is in RAW file system and cannot be used before any format. What's wrong with this internal hard disk? What can I do now to recover hard disk data when CHKDSK is not available for this RAW drive? Thanks!"
"Computer hard disk file system recently becomes RAW, not the original NTFS. Computer CHKDSK is also not available due to this very RAW format. But, I don't want to format this hard disk since many documents, videos and audios of my boy friend are still stored there. How can I recover drive data when encountering CHKDSK RAW internal hard disk error without format? Thank you very much!"
CHKDSK to Repair RAW DISK in Windows 10/8/7/XP - 3 ways
#1
chkdsk /f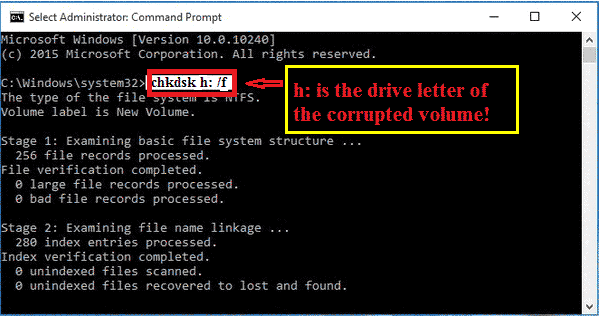 Chkdsk /f to repair disk
#2
chkdsk /f /r

Chkdsk /f /r to repair disk
#3 - chkdsk /f/r/x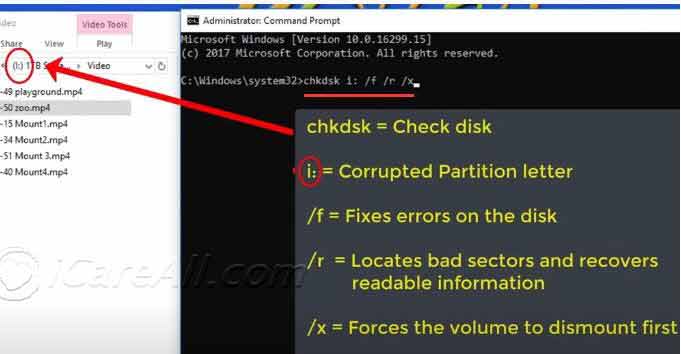 Chkdsk /f /r /x to repair disk
Video - how to repair damaged disk using chkdsk
Chkdsk is not available for raw hard disk error
When your disk no matter internal or portable usb has error 'chkdsk is not available for raw drives', you need another solution to get it done.

Recommend: Fixing chkdsk is not available for raw drives
Repair damaged disk with error-checking tool
How to open it? => 'This PC' -> 'Right click hard drive' -> 'Properties'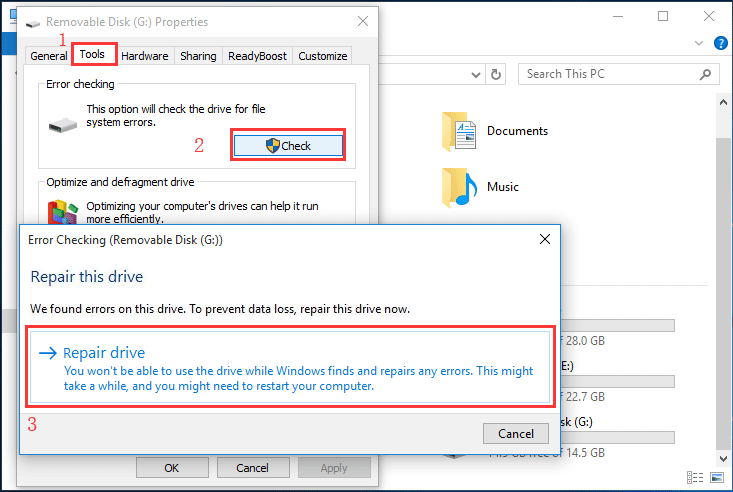 Recommend: Repair Corrupted disk with 6 free ways
Hey, friends! Your Windows XP internal hard disk is detected as RAW file system now and also cannot be tested or fixed by CHKDSK because of this CHKDSK RAW internal hard disk error? Need recover this RAW internal hard disk data before executing any RAW internal hard disk error fix? OK! If so, I would suggest you to recover data from this RAW format internal hard disk with hard disk data recovery software and back up everything retrieved well before formatting this drive to restore its NTFS file system. Go read detailed information here:
Does Data Recovery Software Help Retrieve Internal Drive Files on Windows XP PC?
Generally, when "CHKDSK is not available for raw drive" error happens to you, your internal hard disk will be found to be displayed as RAW format, not the previous NTFS or FAT32 file system and also is not accessible before you perform any formatting process there. However, no matter how it shows on your Windows XP computer, your left drive data is also often lost or corrupted before any improper operations, including drive overwriting, drive formatting and more. Therefore, in such cases, the hard disk data recovery software, especially some effective and reliable ones, often can help thoroughly scan your internal hard disk and take all possible recoverable files back. Hence, before all original internal hard disk data is rewritten or damaged by any improper data or operation, go download and apply internal hard disk RAW drive recovery software to get your data back as below:

Step1. Run data recovery software on external hard disk to select a proper data recovery mode for your RAW file system internal hard disk.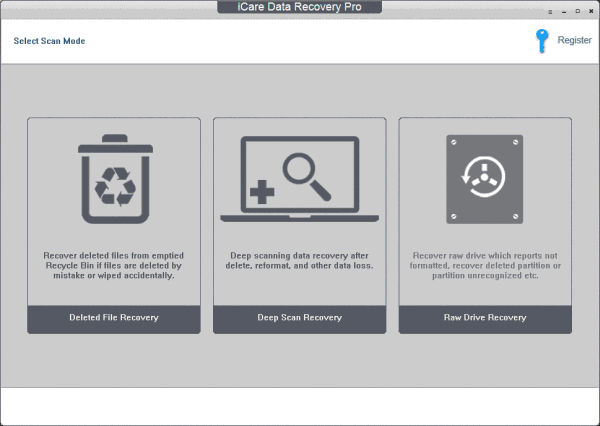 Step2. Scan this internal hard disk with CHKDSK RAW error and preview recoverable files.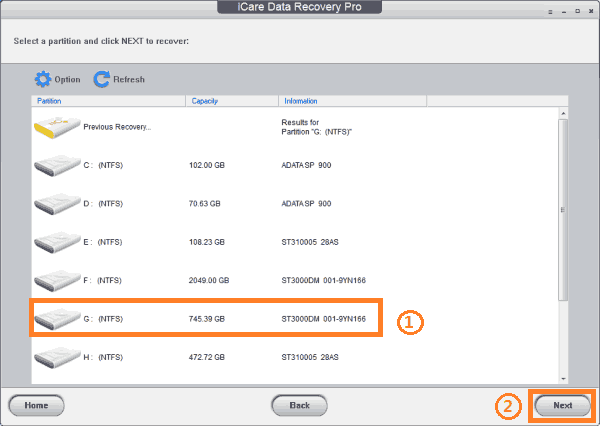 Step3. Recover data to external hard disk, flash drive or storage device.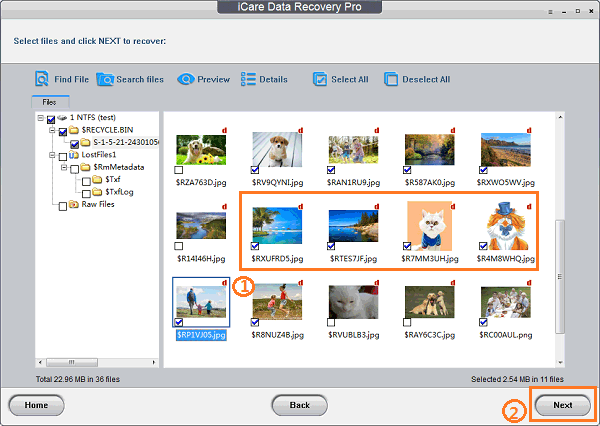 Please Note:
* Remember to plunge another external storage device to hold and install downloaded data recovery software in case of corrupting some original drive data permanently.
*Remember to choose some hard disk data recovery software with trial or free version so that you can test the data recovery features or check scanning results before any pay.
*Remember to save restored RAW drive data on external storage device in case of data recovery failures.
RAW File System to NTFS or FAT32
No matter why you get this "CHKDSK is not available for raw drive" error, after creating enough copies of everything rescued original drive data and move them to more drives/devices, you are supposed to format this drive to change RAW file system to NTFS or convert RAW disk to FAT32. And then, no matter why you need to scan this drive with CHKDSK, you often can easily run this CHKDSK scanning on your internal hard disk with ease. Hope you will find no irrecoverable damages there.
Also read: how to fix hard drive became raw
---
Related Articles
Hot Articles