Canon Digital Camera Says CF Card Not Formatting or Unformatted
"What can I do to recover my data when Canon digital camera says unformatted error on CF card? Canon camera reports the same error message whether I want to take pictures or view photos on the CF card. Even worse, my computer also reports unformatted error alert when I insert the CF card to computer. Is there any way to get back inaccessible data from an unformatted CF card for Canon digital camera?"
"Well, I want to know why does my Canon digital camera says Compact Flash (CF) card is unformatted and needs to be reformatted. The CF card turns to RAW file system on my computer. What is the way to convert the CF card from RAW to FAT32 and fix the unformatted error? I want to get back all photos stored on this RAW unformatted Compact Flash card and also continue to use it in my Canon digital camera. Can anybody give me some help?"
Video - RAW CF Card Unformatted Fix
Also read: how to fix memory card not formatting
Free Recovery When Canon Camera Says Unformatted Error on CF Card
When a CF card becomes inaccessible on your Canon digital camera or computer because it has unformatted error, you can rely on data recovery software to extract all inaccessible data off the card. iCare Data Recovery Pro is a free data recovery program, which is free to recover 1gb files on Windows OS to help recover any lost data such as images, videos, music, etc.
Fix #1 - Canon Unformatted Compact Flash Card Recovery

Preparation: Free download and install iCare Data Recovery on Windows computer. Connect the CF card to this computer and launch the data recovery software for CF card:
Step1. You need to select a proper scan mode after running the software.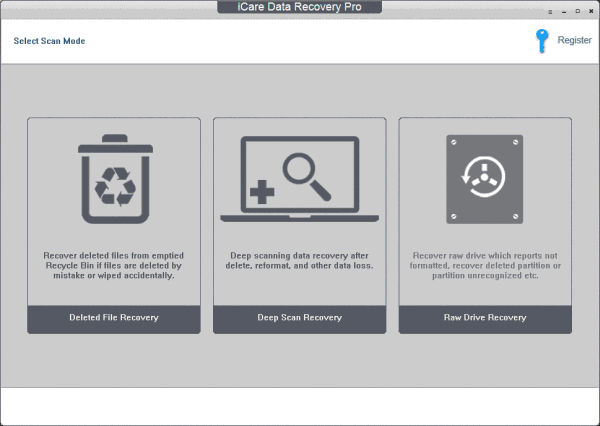 Step2. Choose the unformatted CF card so that the software will scan it to search all lost files. You only need to wait patiently when the software is scanning.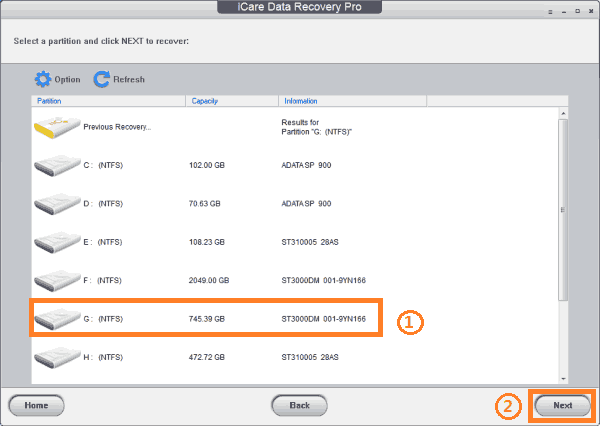 Step3. You can preview files after scanning and then save the lost files to another drive.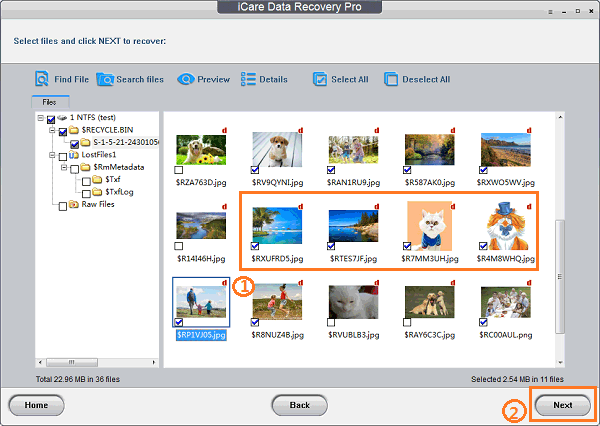 Fix #2 Format Canon Camera CF Card That Wants Formatting
For an unformatted Compact Flash card fixing, the simplest way is to format it on your camera or computer.
Solution A - Format cf card on camera under storage settings (low level format is not nessary, if the formatting does not work, then go and get 'low level format' selected here)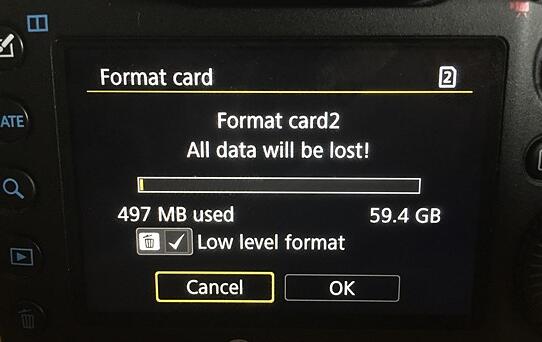 Solution B - Format cf card on Windows 10 by right click format option after you insert cf to computer, and open it in 'This PC', right click cf -> format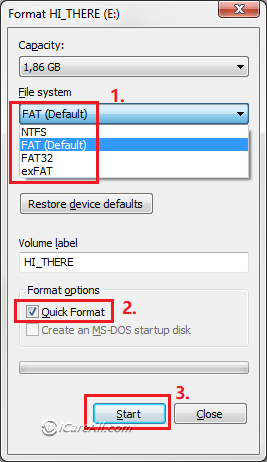 Also read: raw cf card recovery
You just need to format CF card so as to convert it from RAW to FAT32 file system, after which it will no longer show unformatted error whether you want to read or write data on it. In order to make the CF card usable again in your Canon digital camera, you should format it into a proper file system that is able to be recognized by Canon camera. Canon digital camera might fail to recognize the CF card if you convert it into improper file system.
==>> Related Page: CF Card cannot be formatted by Windows >>
Reasons for Canon Camera CF Card Unformatted Error
A CF card might show unformatted error on Canon digital camera or PC due to following reasons:
Compact Flash card contains bad sectors
CF card is infected with virus
CF card is corrupted due to improper operation
Remove CF card from Canon digital camera improperly
Usually, CF card is not accessible on any device when it has unformatted error, so you need to use data recovery software like iCare Data Recovery to restore inaccessible data. After recovering all inaccessible data, you had better backup important data to another storage media in order to avoid running into the similar data loss situation. It is necessary to save important data to another storage media in order to protect it from being lost due to unexpected reasons.
CF card, namely Compact Flash card, is a type of memory card that is commonly used in different brands of digital cameras. A CF card is usually formatted into FAT32 file system in order to work normally in camera. However, CF card will become RAW file system when your Canon digital camera says unformatted error on it. This article will share solution for CF card data recovery when your Canon digital camera shows CF card is unformatted and needs to be reformatted.
Also read: free memory card recovery software
---
Related Articles
Hot Articles