Cannot Read Photos on RAW CF Card in Camera
"I cannot read photos on my RAW CF card in digital camera, so I remove the CF card out of my camera and connect it to my computer. However, I still cannot read any file on this CF card on computer because it says CF card has RAW file system requires formatting. What can I do to get back my lost photos?"
"My CF card for digital camera changes to RAW format and I cannot take any picture anymore. Even worse, I am unable to view previous photos stored on this CF card. When I click the CF card, camera says CF card needs to be formatted. How do I access the RAW CF card for image recovery?"
"Is there any way to move all pictures from a CF card to another memory card or any other storage media when the CF card is not accessible? Today, I turned on my digital camera and wanted to take some photos, but my CF card became RAW file system and not readable. I have many family photos on this CF card, so I want to transfer those photos to another place. Can anybody help me?"
Video - how to recover photos from raw memory card
Also read: how to recover files from raw sd card
Truthfully, you can never access a RAW CF card whether in digital camera or computer unless you format it from RAW to FAT32, but what can you do to get back previous inaccessible data after formatting it? Do not worry! This article will share a good solution for RAW CF card recovery.
Data Recovery on RAW CF Card for Digital Camera
First of all, you can free download iCare Data Recovery Pro , a read-only CF card recovery program for Windows, to deep scan the RAW CF card so as to get back all inaccessible data. This data recovery software has the function of retrieving different kinds of files without hurting the CF card. Now, you can follow the steps below for CF card recovery free when it shows RAW file system on digital camera:

Step1. Download and install iCare Data Recovery on computer. Run the software and choose a proper scan mode.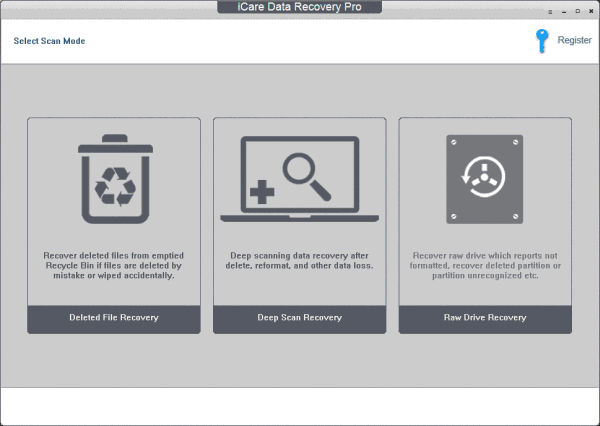 Step2. Select the RAW CF card and wait the software to scan it for lost files.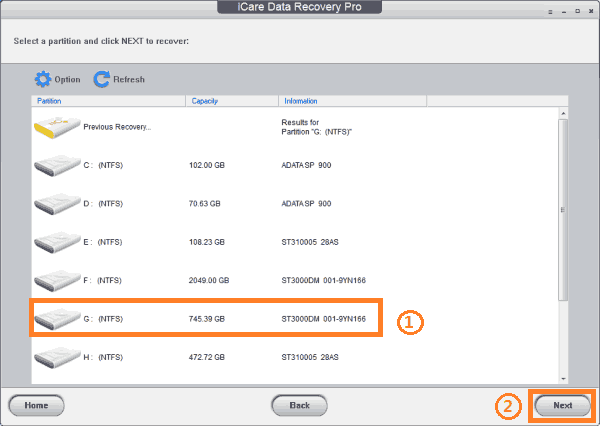 Step3. Preview lost files after scanning and then save the lost data to another drive.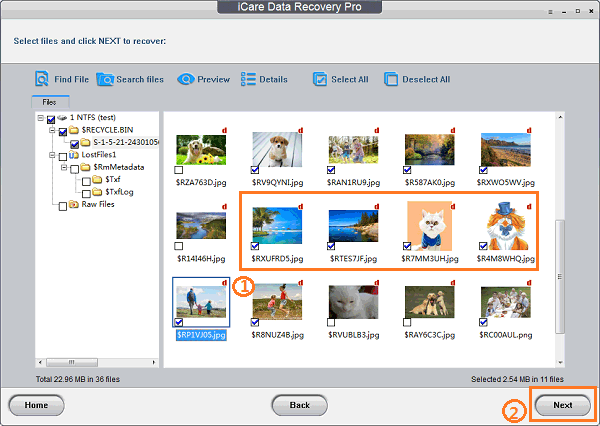 iCare Data Recovery provides an easy way for RAW drive recovery when you cannot read files on RAW CF card for camera. If you still want to use this CF card for data storage, you can convert CF card from RAW to FAT32 by formatting it in your digital camera, computer or using RAW to FAT32 converter software.
Also read: sd card shows raw file system
---
Related Articles
Hot Articles