Cannot Access Files Stored on a Seagate USB Hard Drive That Asks to Reformat
Inaccessible Seagate USB Hard Drive Keeps Asking to Reformat. How to Recover Files?
"Hello, experts there! I have stored a variety of files on a Seagate USB hard drive, including PFD files, Word documents, Excel documents, Crestron programming files and more information. Some of them are really critical for me and cannot afford to be lost. However, yesterday, when I plugged it back to my Windows 7 laptop, the Windows just kept asking to reformat this drive. And I could not access any file inside this Seagate drive till now. Though I did not reformat this USB hard drive yet, I also could not take the lost drive contents back, even when I did apply Seagate USB hard drive recovery software there. Do you have any idea that allows me to recover nearly 500GB of my original drive data back? Any suggestion will be highly appreciated here. Thanks!"
Hello, friends! Have you checked this Seagate USB hard drive carefully once it asks you to reformat before any access? Have you find any change when you are trying to check its Properties? Is it changed into RAW forma there? Or is it shown as not formatted in Disk Management? OK! No matter how this external drive shows on your laptop, you'd better not reformat this drive to cause worse issues and go see whether external hard drive not formatted error recovery software helps take your documents back.
Is Your Seagate External Hard Drive in RAW Format?
Have you found out why your Seagate USB hard drive asks you to format? Is your drive detected as RAW file system on your computer? If you are also not sure, there is no need to worry. Merely go open your computer Disk Management Window and check whether it is still displayed as NTFS or FAT32, not the mentioned RAW format. If it really has a RAW file system error there, never reformat or overwrite this Seagate drive and go run RAW file system drive data recovery software to get your documents and files back. If it is not displayed as RAW there, your drive also is able to ask you to reformat due to virus attacking, logical damages, improper drive extracting, sudden computer power loss and more known or unknown issues. And no matter which reason your unformatted drive problem is, go perform drive data recovery scanning process there at first so that you can take your desired PFD files, Word documents, Excel document and more contents back as many as possible.
Please Note: No matter why your Seagate drive keeps asking you to reformat, you do have chances to rescue your desired data back before any drive rewriting operation.
Recover Files from Seagate USB Hard Drive before Any Reformat

No matter whether you can add new files to this unformatted Seagate USB hard drive, you'd better move no new information to this drive in case that anything else written on the same storage device can replaced your original documents and let them gone permanently. Hence, leave this drive away from anything else and start data recovery software to recover data from this external drive that is asking you to reformat.
Overall, no matter what you have done to this drive, merely follow this drive data recovery tutorial to take chances to recover files from formatted hard drive Windows:
Step1. Run data recovery software on your PC after downloading and installing it well there.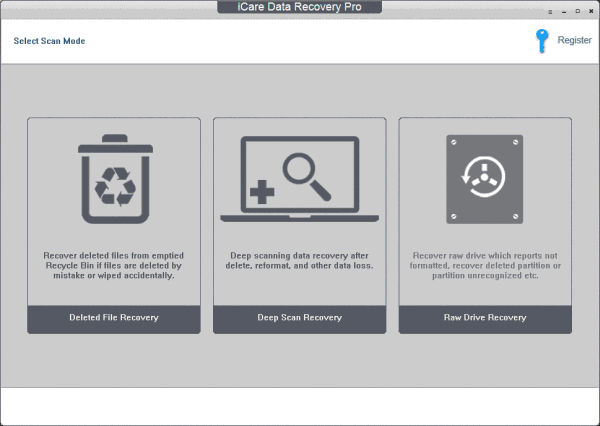 Step2. Scan this unformatted USB hard drive deeply after choosing a proper data recovery mode.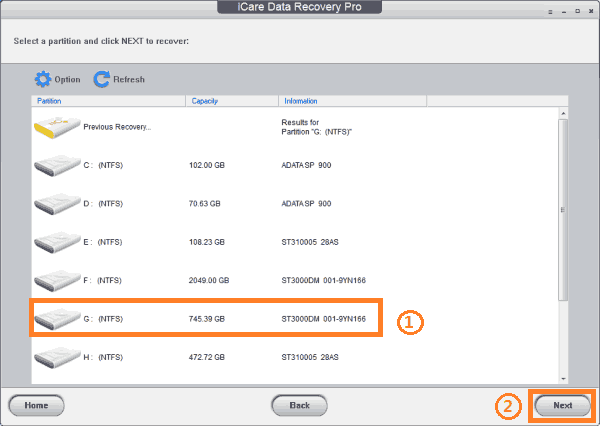 Step3. Preview all files and choose a different data saving path.
Step4. Recover desired documents and files to a different storage device.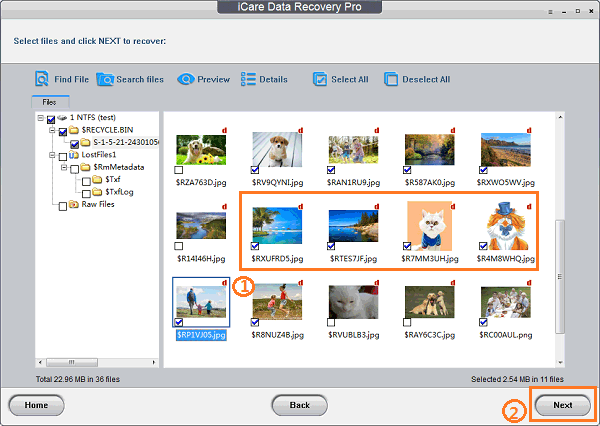 Please Note:
*No matter whether you do have extra external hard drives, do choose a different data saving path to hold everything retrieved on a different storage device, like your computer internal hard drive partitions, in case of data recovery failures.
*No matter whether your unformatted Seagate drive is in RAW or not, format this drive to restore its functional NTFS or FAT32 file system after backing up all restored data on several drives or locations.
*No matter how well your selected data recovery software is advertised, always pay for it when you do have checked its data recovery scanning results. The software previewing function always helps a lot and sometimes you may save some files as trial for a hard drive recovery to preview the found data.
How to Undo Reformat Your Seagate Drive That Needs to Be Reformatted?
When the computer Windows keeps asking to reformat the plugged USB hard drive, people are really possible to choose the Yes option and perform a formatting process there. And then, latter, when they finally realize the formatting process has also wiped everything left there or found no drive data backup elsewhere, they may become really frustrating and desperately want to know whether they can undo reformat the drive and recover lost data from reformatted drive. Are you also stuck in similar reformatted Seagate drive data loss troubles? And also want to know how to recover your lost documents after you do have reformatted your Seagate external hard drive? All right! No worry! When you do have performed a reformatting process there, your external drive data is not really erased and also able to be retrieved back with the help of external hard drive data recovery software. Hence, do not worry too much and go recover data after reformat with your chosen data recovery software.
Windows Is Not Able to Format Seagate USB Hard Drive That Needs to Format
Seagate USB hard drive is compatible with any Windows computer, so you can format it to fix the not formatted error by connecting it properly to your computer.
==>> If Seagate external hard drive won't format on Windows PC, this article share some useful information - Windows was not able to format error fix>>

---
Related Articles
Hot Articles
Hot Tag: usb recovery | usb resource