Can You Recover Files from RAW Flash Drive
"Can I recover files from RAW flash drive? My 16GB flash drive which contains more than 2000 pictures recently becomes inaccessible due to RAW format error. This flash drive was in FAT32 file system, but it turns to RAW with some unknown reasons. I still want to get back all pictures from this RAW flash drive, so I cannot format it. Can you tell me the way to recover data from a RAW flash drive?"
"What can I do to retrieve data off flash drive which changes to RAW file system? I was transferring data from this flash drive to my computer, but system pops up a message saying data transferring failure and then I was unable to access the flash drive. Now, system recognizes my flash drive as a RAW drive. How to recover USB drive files?"
Is it possible to recover data off RAW flash drive? It is a common question that disturbs lots of people. When a flash drive shows RAW file system, the most terrible thing is that there is no way to access or write any data. This article will share solution for USB RAW drive recovery.
Recover Files from RAW Flash Drive
It is an easy thing to restore data from RAW flash drive by using iCare Data Recovery Pro . This software has the function of recovering different types of files without accessing the RAW flash drive. You can follow the guide below to recover data when flash drive has RAW error:

Step1. Download and install iCare Data Recovery on computer. Run the software and choose a proper scan mode.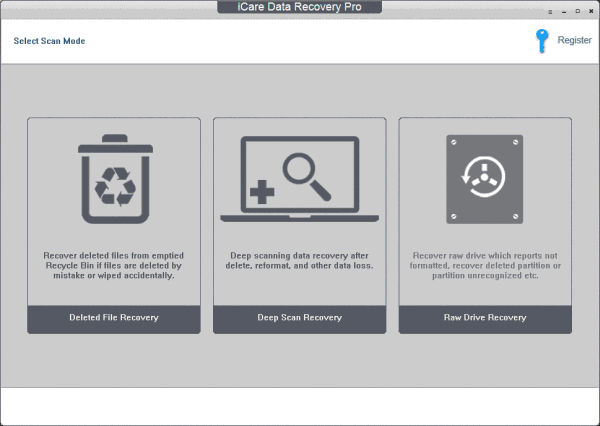 Step2. Select the RAW flash drive and wait when the software is scanning.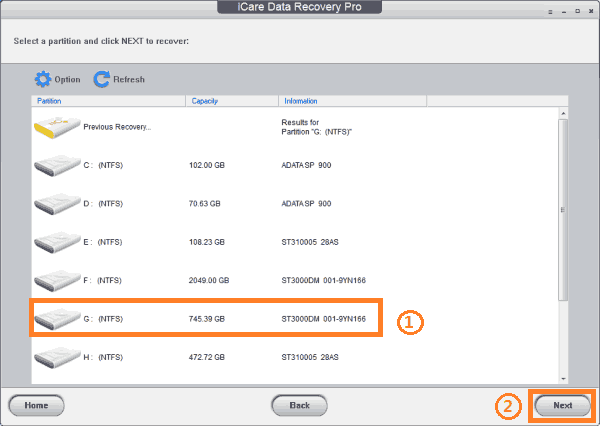 Step3. You can preview files after scanning and then select the files to recover.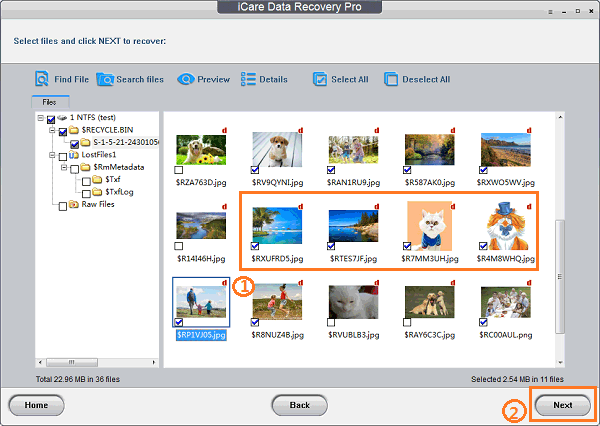 How Can You Fix Flash Drive RAW Problem?
The answer is yes! You can fix flash drive RAW problem by reformatting. Usually, you can fix RAW issue on any brand of flash drive such as SanDisk, Kingston, Toshiba, etc. You can perform quick format or full format on a RAW USB flash drive for error fix. Or you can use RAW to FAT32 software to format the thumb drive. For a USB drive that is larger than 32GB, you can format RAW to NTFS.
==>> To get all methods to format a RAW flash drive, please visit Solution for formatting disk drive
Windows Was Not Able to Format Flash Drive That Turns to RAW
PC reports that Windows could not complete the format when you attempt to reformat a flash drive which has turned to RAW file system? Please make sure that the flash drive is not physically damaged and check if the USB port of your computer works normally.
==>> Related Aritlce: Windows was unable to format flash drive
Possible Reasons for Flash Drive RAW Format Error
Can you rescue data off RAW flash drive? Usually, iCare Data Recovery is available for data recovery from flash drive when RAW format error is caused by following reasons:
1. Virus attack
If your flash drive is attacked by virus, it might corrupt the file system of flash drive and cause RAW drive error.
2. Bad sectors
When a flash drive has been used for a long time or because of some other reasons, it might contain bad sectors and run into RAW format problem.
3. Improper operation
Improper operation such as removing flash drive from PC unsafely or unplugging flash drive during data transferring, etc might lead a flash drive to show RAW file system.
==>> To learn more reasons why flash drive turns to RAW file system, please visit: Causes for RAW drive

---
Related Articles
Hot Articles