Can You Recover Data after Quick Format Pen Stick from RAW to FAT32
"Can I recover data after quick format pen stick from RAW to FAT32? I have a pen stick which turns to RAW format and requires formatting when I attempt to access data stored inside. I learnt that data will become recoverable after complete format, so I am wondering if it is possible to get back lost files after quick format my pen stick from RAW to FAT32."
"My pen drive changes to RAW file system, so I want to quick format it to convert RAW to FAT32 file system in order to open the pen drive normally. However, I am afraid that formatting will delete all data stored on this RAW pen drive. Can you tell me if it is possible to recover data after quick format pen drive from RAW file system to FAT32?"
"I post my question here because I want to know can I recover data after quick format a RAW pen drive. I am unable to open my pen drive if I do not format it. Can you access the pen drive after formatting it? Then, do I have chance to rescue deleted files from pen drive after formatting?"
Firs of all, you should know that data is recoverable after quick formatting. However, it is highly recommended not to format the RAW pen drive before getting back lost data because you might mistakenly write new data to the formatted pen drive. If previous data is overwritten by new data, it will become unrecoverable.
Data Recovery before Format Pen Stick from RAW to FAT32
In order to avoid previous inaccessible data from being overwritten, you need to rely on data recovery software to retrieve files before formatting your RAW pen stick to FAT32. iCare Data Recovery Pro is a read-only data recovery program for Windows users to recover data from all kinds of storage media, so you can free download this software to restore any data when your pen stick reports RAW file system and asks to reformat. Now, you can follow the steps below to recover data before formatting pen stick from RAW to FAT32:

Step1. Download and install iCare Data Recovery on PC. Launch the software and choose a proper scan mode.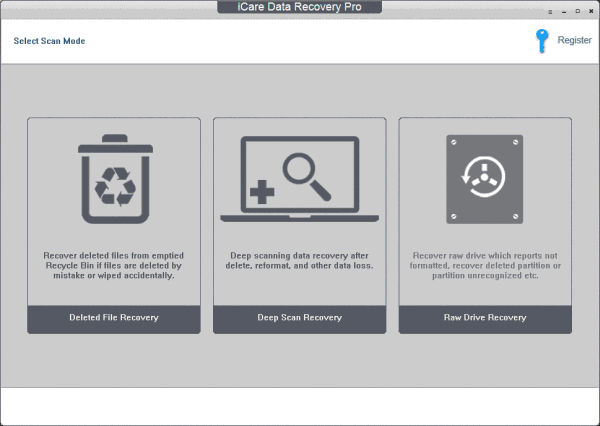 Step2. Select the RAW pen stick and wait the software to scan it.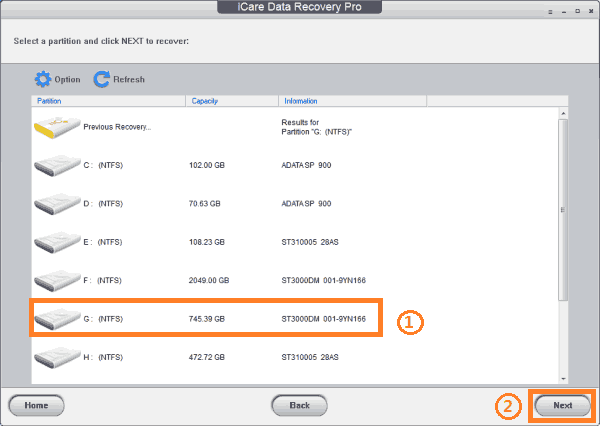 Step3. Preview files after scanning and then save the lost data to another drive.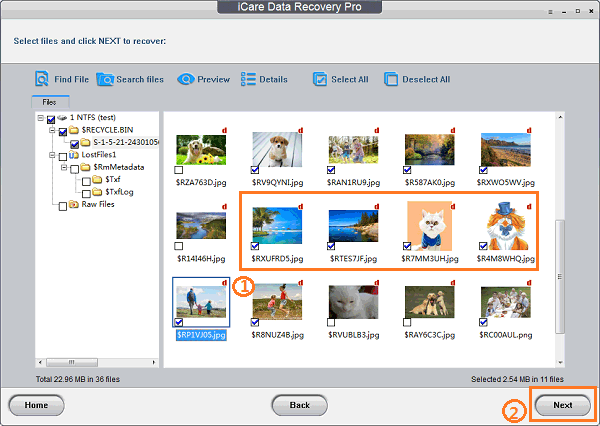 Can you recover data after quick format pen stick from RAW to FAT32? If you can make sure that your pen stick does not suffer any physical damage and data overwriting after formatting, iCare Data Recovery is undo quick format freeware, which is available for data recovery even you accidentally format your RAW pen stick.
Tip:
If you want RAW drive recovery on pen drive without losing even one single file, you had better not format it before data recovery.
You can run CHKDSK for RAW drive error when the file system of pen stick turns to RAW.
Windows Was Unable to Format RAW Pen Stick to FAT32
Pen stick, also called pen drive, is often used for data storage and transfer among different computers. You can format a RAW pen stick to FAT32 file system if its capacity is less than 32GB, and format a pen drive that is larger than 32GB to NTFS file system.
==>> If Windows reports that it failed to format pen stick from RAW to FAT32, please refer to Windows was unable to complete the format

---
Related Articles
Hot Articles