Can I Unformat USB Drive after Reformatting by Mistake
Forget to Prepare USB Drive Backups before Reformatting. How to Unformat Drive?
Situation1: Hello, can I still unformat my USB drive and review pictures and documents inside after reformatting by mistake? Honestly, my Toshiba USB flash drive asked me to reformat last Friday and showed as RAW file system in Properties. Without extract any file inside at first, I did follow the not formatted error message to remove the USB flash drive RAW file system error issue. But, that reformatting process also let everything stored gone. Do you know what I can do now to unformat this USB drive? Thank you in advance for any suggestion to recover lost USB drive data after reformatting by mistake.
Situation2: Hello, this morning, my SanDisk USB flash drive gave a screen pop-out said: "The file and directory is corrupted or irrecoverable" and told me to format this USB drive. So, in order to keep on using this flash drive to access my files stored inside, I formatted this drive twice. Honestly, the USB drive reformatting process was really an accident. But, the consequence was the same. Everything of my saved on this USB drive was also wiped out. Do you have any good idea to recover deleted files from USB without software after formatting?
Situation3: Hey, friends there! Some viruses screwed everything up recently. In order to clean up the USB thumb drive that was also virus-infected, I just reformatted it and also found nothing original was left there. But, many of my task files, which are still saved on this USB flash drive, were still useful. Is there anyone experience this before? Please help me unformat USB drive! Thanks! 
Hello, friends! No panic! In such cases, you often can at least recover most of your original USB flash drive files with the help of USB drive data recovery software as long as you have not rewritten anything else on this USB flash drive after reformatting by mistake. Go follow the below step-by-step tutorial to take your original USB drive files back.
Simple Steps to Unformat USB Drive & Recover Lost Data after Mistaken Format or Reformat
Formatting or reformatting a USB flash drive often means all possible flash drive space will be free and available so that anything fresh can be freely written or moved there latter. However, that doesn't indicates everything original has to be wiped up. Oppositely, even after a total USB drive formatting or reformatting process, your previous drive contents are still stored on this original flash drive and are possible to be restored at the aid of iCare Data Recovery Pro . Hence, go follow the below steps to unformat your USB drive and recover lost photos, videos and files:

Step1. Download and install your preferable USB drive format recovery software.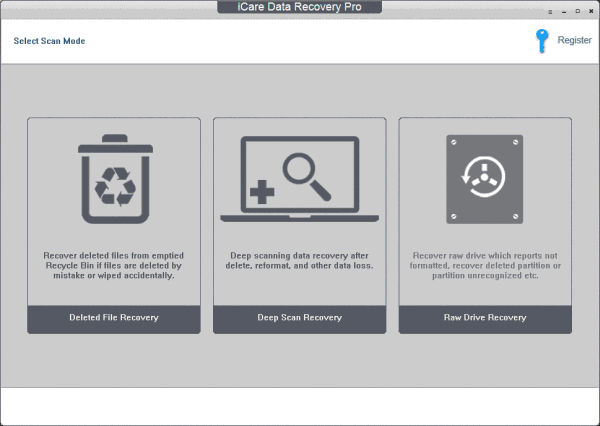 Step2. Choose fixable data recovery mode and scan this reformatted/formatted flash drive.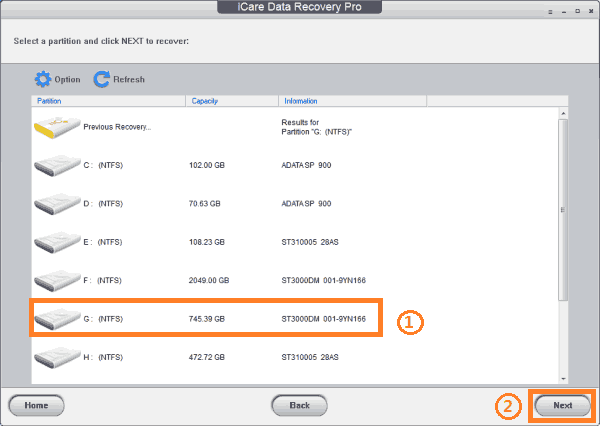 Step3. Recover desired original flash drive files to another external hard disk, CD, DVD or storage device in case of data recovery failures.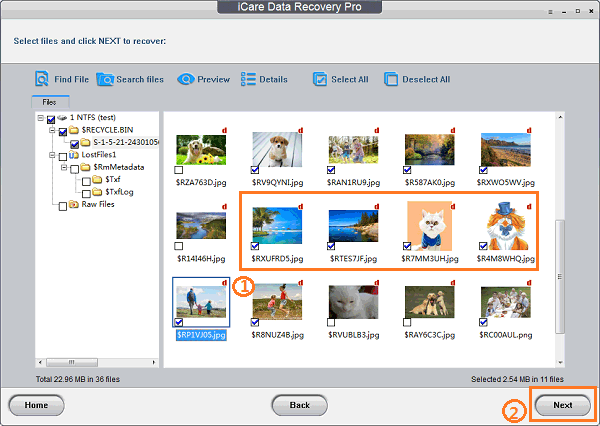 Additional Tips & Notes:
* Save precious USB drive contents on multiple drives, flash drives, memory cards or other storage devices. At least, it could be easier for you to take original drive information data back after mistaken deletion, format, reformat or other data loss troubles.
* Double check storage device contents whenever you realize you do have to format or reformat your USB drives, external drives or memory cards in the future.
* Keep new data away from this reformatted/formatted USB drive once you realize your drive needs to be unformatted.
* Data recovery software needs sometime to thoroughly scan your USB drive so that you can take the desired data back as much as possible. Always be patent when it is scanning your device.
What should I Do to Make My USB Drive Files Safe after Formatting or Reformatting?
After formatting or reformatting USB drive by mistake, what you have done to this original drive often matters a lot, especially when most of your drive contents are very, very important for future life or work. Hence, you are often supposed to treat your USB drive well before data recovery. Here are some notes that you should keep in your mind:
1). Do not write new data or transfer information stored elsewhere to this flash drive after format or reformat.
2). Do not save and install downloaded data recovery software or other software on this formatted or reformatted thumb drive.
3). Do not format it more times in case of worse troubles.
4). Do not apply any data recovery software, which will write something to this USB flash drive, to scan this USB drive deeply. Only go try some "Read-only" ones.
Overall, in case of losing more original data, do not randomly do anything to this USB flash drive. Merely leave it alone till you do select reliable data recovery software to rescue wanted data back.

---
Related Articles
Hot Articles
Hot Tag: usb recovery | usb resource