Can I Retrieve Data from My External Hard Drive after It Has RAW
"How can I retrieve data from my external hard drive after it has RAW format error? I need to get back all my data because I need to use it tomorrow. Can anybody tell me how to restore deleted data from my external hard drive free which is in RAW format?"
"I meet some problem with my external hard drive when connecting it to my Windows PC. My external hard drive became RAW file system and is not accessible on my computer. How do I access my external HDD to read all previous data? Is there any RAW to FAT32 converter or raw to ntfs converter free download that is able to converting external hard drive back to FAT32 or NTFS file system without losing any data? "
You cannot read data from a RAW external hard drive because system will ask you to format the disk drive before you can use it, but you have a chance to retrieve files off the RAW external HDD by using a data recovery tool. If you still have not gotten a useful data recovery tool, what you should remember is not to write new data to the external hard drive. This article will share a data recovery program for data recovery from RAW external HDD. And then, we will share how to fix the RAW error after external hard drive data recovery.
Recover Data from External HDD That Has RAW
iCare Data Recovery Pro provides a solution for data recovery from external hard drive which changes to RAW file system. This software is compatible with all brands of external hard drives such as Seagate, Western Digital, Maxtor, Samsung, Hitachi and more. With help of this software, you are able to restore any type of files without worrying that it will cause any damage to the disk or previous data. Simply say, you can follow the 3 steps below to recover data from a RAW external HDD:

Step1 Select a proper scan mode
After connecting the external hard drive to your computer, you can free download and install the iCare Data Recovery on the computer. Then, you can run the software and select a scan mode. It is recommended you to select "Deep Scan Recovery" mode for RAW drive data recovery.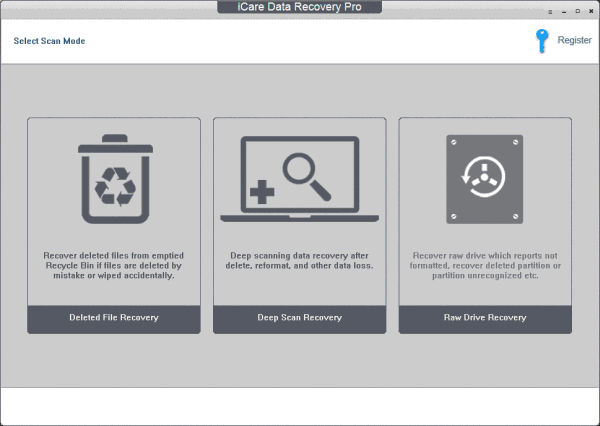 Step2. Select RAW external hard drive to scan
The software can detect all internal disk or removable disk on your computer. You just need to choose the RAW external hard drive and then wait patiently when the software is scanning the RAW drive to search lost files.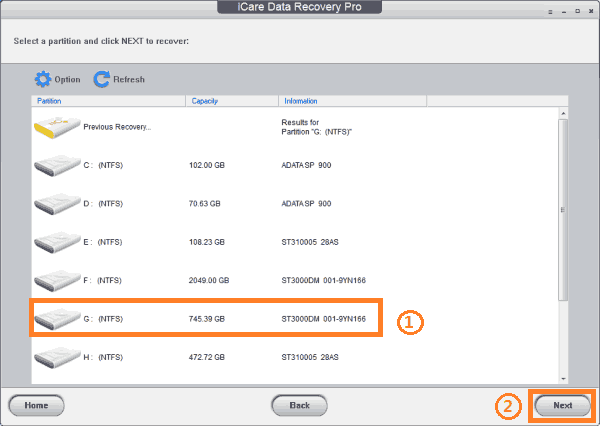 Step3. Preview found files and save all lost data
When scanning is completed, you can preview the found photos and Microsoft files like excel files, word files, etc. Then, you can select all lost data and save it to another drive.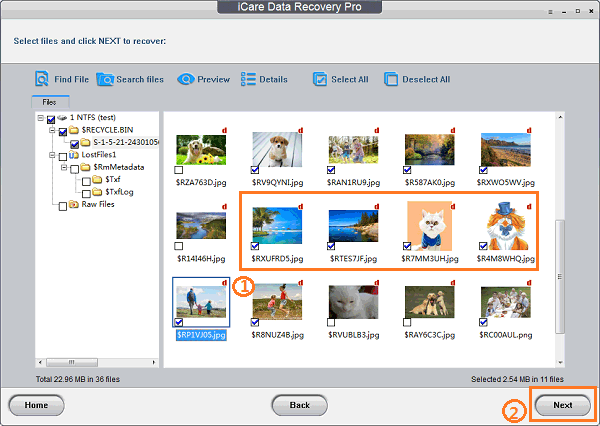 You can retrieve data from external hard drive after it changes to RAW by using iCare Data Recovery. Before getting back what you need, you should stop all possible operations you want to perform on this external hard disk drive.
How Do You Fix RAW External Hard Drive?
You may run into RAW problem on any kind of externla hard drive such as Seagate, Western Digital, Samsung, Kingston, Toshiba, Silicon Power, LaCie, etc. Whether it has large capacity that is up to 4TB or it only has small capacity like 500GB or even less, you can fix the RAW error with the same methods.
==>> To know how to fix RAW, please visit this artilce: RAW drive repair
Windows Was Unable to Format RAW Portable Hard Drive
You may convert a portable hard drive to NTFS or FAT32 by format, but it would be a problem if Windows was unable to complete the format. In addition to formatting, is there any other way to change a RAW portable hard drive to NTFS or FAT32?
==>> Please refer to Windows cannot format RAW external hard drive

---
Related Articles
Hot Articles