BMP File Deleted Recovery
BMP Photos Are Deleted off from Computer Drives or Memory Card by Chance?
Where have you save your precious BMP photos, on a USB hard disk, flash drive, SD card, CF card or other memory card? How do you delete your important BMP photos off from that storage device? Have you chosen the wrong photos or picture folders to delete? Have you select the wrong device to delete the wrong files? Or have you merely deleted them with shift delete? OK! No matter which type of storage devices you do have deleted these precious BMP files off from, extract that device off from your computer, digital camera, camcorder or mobile phone to keep it away from any fresh data and go see whether deleted file recovery software helps you take the original files back as many as possible successfully.
How to Recover Deleted BMP, JPEG or PNG Files on Your PC?

In daily use, people are really possible to delete their important or useful BMP, JPEG or PNG photos files off from different external drives, pen drives, Micro SD cards, CF cards or other memory cards. It is really common for many users. After such photo file loss troubles, the key point for people is not to feel sorry for mistaken deleting options or blame them for preparing no extra photo backups, but, is to cheer up and search for deleted BMP file recovery solutions. For example, in your case, stop feel frustrating and go search for photo recovery software to undelete BMP files back from your drive or memory card.  
Here are simple steps for you to take deleted BMP photo files back:
Step1. Stop using your drive or memory card with deleted photos and install downloaded data recovery software on your PC.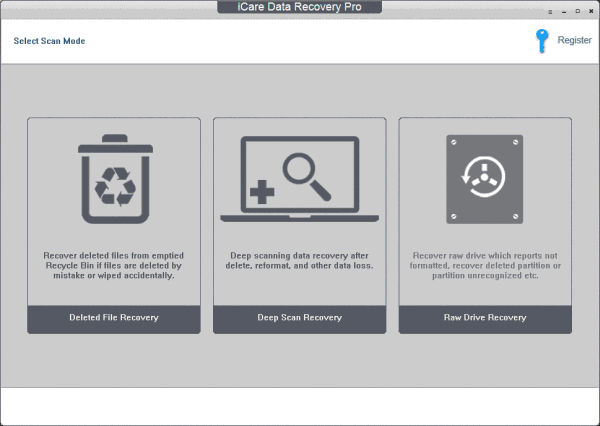 Step2. Pick data recovery mode according to your deleted data loss troubles on the main screen of your running software.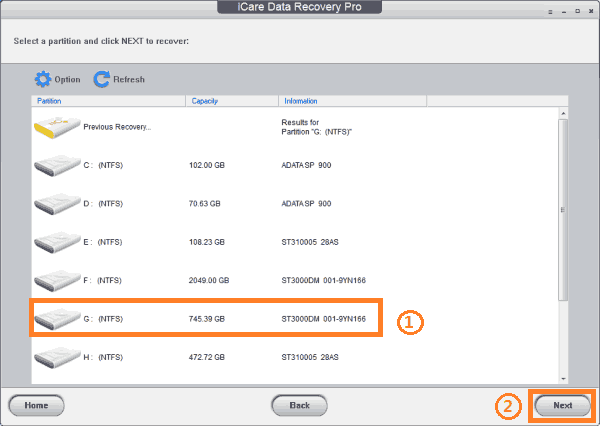 Step3. Preview all scanned photos to see whether your desired BMP files are all listed there and viewable.
Step4. Connect another removable drive, USB drive or memory card to recover and store all retrieved BMP, JPEG, PNG photo files well.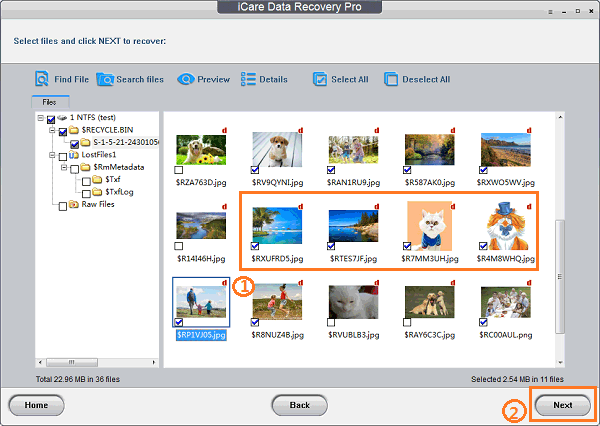 Please Note:
*BMP files are also able to be damaged easily by new data transferred on the same device and lost permanently. Hence, no new data on the same drive or memory card with deleted photo loss troubles.
*Except photo format files, many data recovery software also help recover videos, audios, messages, Word files and more.
* Save retrieved BMP photos on a different memory card or hard disk to cause no data recovery failure.
Have Formatted PC Drive or Memory Card to Lose BMP Photos?
You do have formatted or reformatted PC USB hard disk, pen drive or memory card to lose BMP photos or other crucial files without data backups? All right! Just like deleting files by mistake, your photo files are also not wiped after unexpected format or reformat due to virus attacking, RAW file system error, not formatted error, improper disconnecting, computer failures or drive failures, etc. Also keep this memory card or drive away from new stuffs and go start format recovery software to recover original data back as you wish. Always scan your drive more times to take lost files back as many as possible.
Read More Related Deleted BMP File Recovery Cases:
Case1: Hello, I do have used a Canon digital camera to take some photos of some important activities. Many BMP, JPEG and other types of pictures are saved on a Micro SD card used inside this camera. However, about two days ago, my boyfriend deleted several photo folders on this memory card while uploading them to my computer. He just chose this memory card instead of an USB flash drive and also deleted wrong files instead. What can we do now to recover deleted photos back from this camera memory card? Is it still possible for me to recover all deleted ones back? Thanks for any advice here!
Case2: Hello, you guys know how to recover BMP photo files deleted from Recycle Bin? In fact, I do have stored them well on my Toshiba flash drive and deleted them mistakenly on my Windows 7 computer. Since I do believe that I have make flash drive data backups well, I have not checked the Recycle Bin as usual and empty it completely. However, after I realize there are some precious BMP files deleted, immediately check the Recycle Bin folder and find no original copy back. How do you think about my BMP file deleted recovery case? Is it still possible for me to recover deleted files from emptying Recycle Bin? Thank you very much!
Case3: Hey, experts there! I want to know whether it is possible to recover deleted BMP files from Thumb drive. Actually, I do purposely delete these files off from this USB flash drive since I think they will not be used again. However, in these days, my roommate says they all are gorgeous and asks me to send her a copy of them. But, they do have been deleted. How can I rescue them back from this flash drive? Does the deleted BMP file recovery cost a lot? What am I supposed to do now to recover permanently deleted files from flash drive? Any solution here could be highly appreciated. Thanks!
For all cases above, iCare Data Recovery helps recover deleted BMP files easily. This software supports to recover data from pen drive, external hard drive, flash drive, memory card, and all other storage media.
---
Related Articles
Hot Articles