Blank SD Card or Has Unsupported File System
Last updated on 06/02/2018
SD Card Says Blank or Has Unsupported File System
"Hello! My SD card was always running well on my Android mobile phone all the time. However, last Tuesday, I had got an error notification and said: 'SD card blank or has unsupported file system' and then, I could not add any files to this phone memory card and also access no left songs and photos stored inside this SD card. The mobile phone just kept asking to format this memory card. So, do you know any idea to fix blank or unsupported file system on corrupted SD card without losing my data? Thank you for any solution on how to  recover deleted picturs from SD card on phone!"
Hello, friends! Sometimes, mobile phone SD card could go corrupted logically and says blank or has unsupported file system due to your wrong use, virus infection, computer corruption or crashing, etc. But, that doesn't always indicate that your SD card is really physically damaged and nothing could be rescued back. Oppositely, such blank SD card error only means that your memory card needs to be formatted at first to repair its logical damages and your reserved phone photos, videos, messages and files may still be stored where they are before. Hence, go plug it to your PC and see whether SD card not formatted error recovery software helps take your lost phone data back before any format.
Recover Data from SD Card with Blank or Unsupported File System Error
Even though such memory card blank or unsupported file system error problem does not means that your card is no longer working all the time, you are also supposed not to perform any data rewriting or card formatting process there to avoid worse situations. And now, extract this SD card out from your cell phone and insert it to your PC with a card reader. And then, just leave it alone before you start any data recovery process with the help of freeware for SD card. And then, select a reliable data recovery tool to scan and recover desired mobile phone information back.
No matter how and why you get such phone blank SD card error notifications, here are some common steps for SD card recovery due to unsupported file system:

Step1. Run the installed memory card data recovery software well on your computer local disks.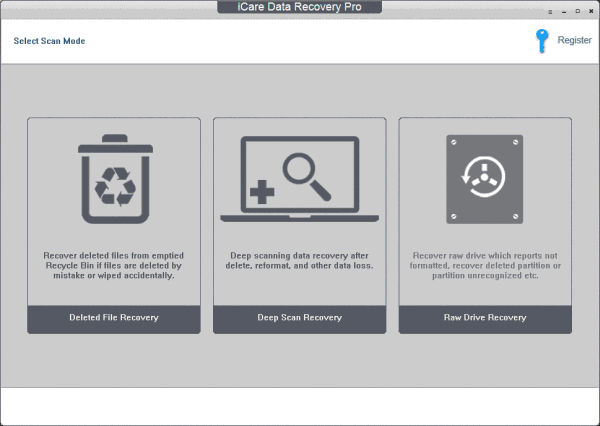 Step2. Pick out a proper Scan mode from its main screen based on your situations and start a deep scanning there.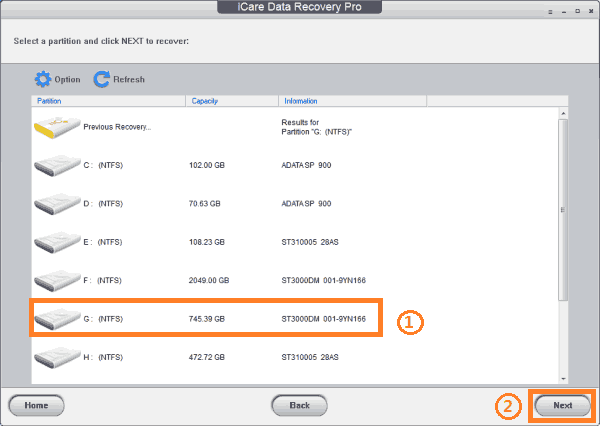 Step3. Preview the scanned pictures, messages, mails and files to evaluate whether this software is worth trying.
Step4. Recover and save all retrieved SD card contents to computer partitions, USB drives or other storage devices well.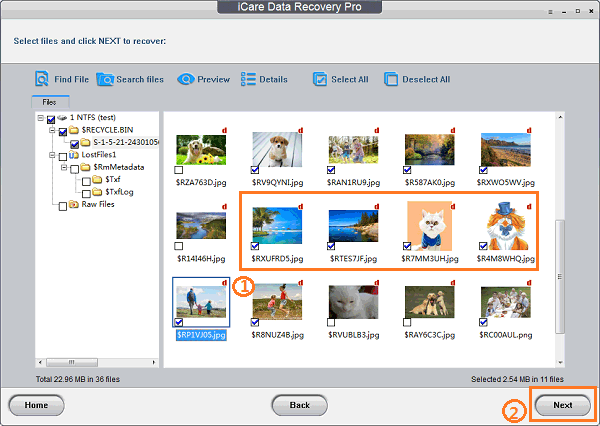 Please Attention:
*Allocate other storage devices to store the new phone files, photos, videos, data recovery software files and folders, etc.
*Click the scanned information to check whether all your wanted files are found and recoverable before any purchase.
*Make mobile phone data backups on several memory cards, USB hard drives, flash drives or other devices well.
How to Get Rid of Blank SD Card Error after Data Recovery?
Such SD card blank or unsupported file system error often means your SD card has some memory card damages and needs to be formatted. Hence, when you do have rescued your phone photos, songs, text messages, files and more data there, you can format this phone card to resolve this blank SD card error problem. If it only gets some logical damages, a quick format is enouhg for you to restore its common use. However, if it has serious damages and cannot be fixed with the format, go run CHKDSK to see whether it is still healthy for future use. And, while performing a formatting process on this phone SD card, also remember to turn its file system type back into a supported one.
Please Note: If you do format this SD card to fix its blank or unsupported error before data recovery, go use format recovery software to take phone data back.
Read More Related Unsupported File System SD Card Problems:
Problem1: Hello, I purchased a 32GB SDHC card last Friday and tried to use it on my Tablet for the first time. However, the tablet seemed not to recognize it well and gave an error "SD card is blank or has unsupported file system". And the error message also suggested me to format this memory card. Is it necessary to format a SD card when being used on a tablet for the first? But, I did have transferred some computer data on this memory card and cannot wipe them all with format. Do you have any suggestion to fix SD card blank error without data loss? Thank you very much!
Problem2: Hello, when I was trying to remove a SD card out from my Samsung Galaxy note smart phone, this phone was dropped accidentally and this memory card was also dropped out. And then, whenever I inserted this card back to this phone and accessed it, it would show me a blank memory card error message and require formatting. But, I did have got this mobile phone over 5 months and save much mails, files and videos there. You guys get any solution to take my SD card files back? What should I do now for blank SD memory card photo restore? Any help will be greatly appreciated here!

---
Related Articles
Hot Articles