Blackberry Photo Video Recovery after Format
"Is there a solution for Blackberry photo video recovery after format my memory card inserted in the smart phone? My Blackberry mobile phone has 16GB memory, but it has not enough free space for data storage after installing several programs on my mobile phone. So I bought a 32GB memory card and inserted it to my Blackberry phone for photo video storage. However, I mistakenly formatted memory card on my Blackberry just now. How to recover deleted files after format blackberry?"
"I bought a Blackberry smartphone several days ago with a 16GB memory card inserted in this phone. Since it is the first time I use a Blackberry phone, I format memory card by mistake when I was viewing some information on this smartphone. Now, I want to ask if I can recover lost photos after format memory card mistakenly in a Blackberry phone."
Smartphone has become a multi-functional device, which can not only be used to send message, or make a call, but also it can be used to take pictures, record video clips, etc. Blackberry phone is a type of smartphone that is widely used by many smartphone users. When you use a Blackberry phone to take photos or videos, the data will be stored on the phone memory or memory card inserted in this phone. However, sometimes, you might mistakenly perform format on your Blackberry phone which will result in data loss. This article will share solution for photo video recovery from Blackberry phone memory card after formatting it by mistake or due to other reasons.
Blackberry Data Recovery after Format
Once you confirm to format Blackberry phone memory card, all data will be wiped out immediately. In this situation, you need to connect the memory card to a Windows PC and rely on professional data recovery software to recover lost files. iCare Data Recovery Pro is a read-only data recovery tool , with which you are able to get back lost photos, videos, music, documents, etc from formatted memory card for Blackberry mobile phone. This data recovery software provides easy and quick way to search lost files from formatted Blackberry smartphone memory card. This data recovery software works on Windows platform including Windows 7, 8, 10, XP, Vista, etc to recover data off various types of memory card such as SD, XD, Micro SD, mini SD, SDXC, SDHC, MMC, CF card and memory stick.
Steps for Formatted Blackberry Phone Memory Card Recovery

Preparation: Free download and install iCare Data Recovery on Windows computer. Connect the memory card to this computer and launch the data recovery software.
Step1. After running the software, you can see several scan modes. You just need to select a proper scan mode to start data recovery.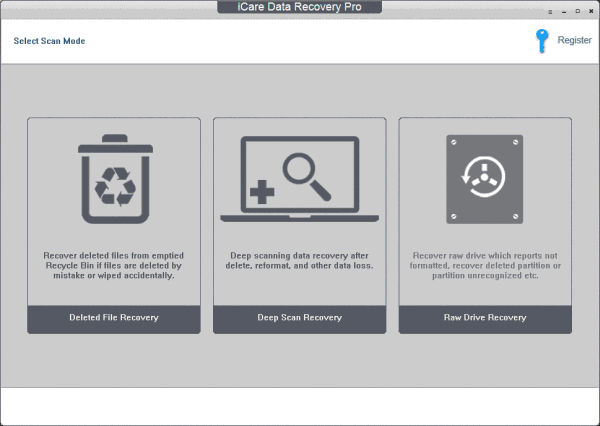 Step2. Choose the formatted memory card as aim disk and then you only need to wait when the software is scanning to search lost files.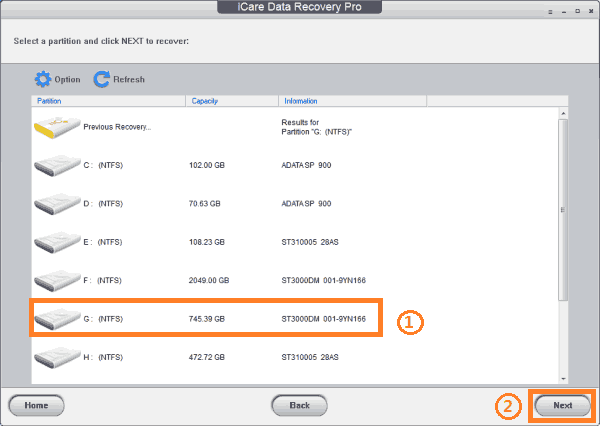 Step3. You can preview some files like images and documents when scanning is completed. Then, you can select the files you need and save them to another drive.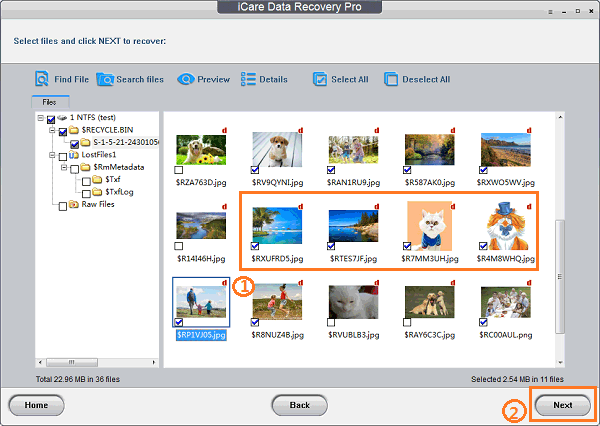 Blackberry Photo Video Recovery after Format Memory Card by Accident
For photo video loss from Blackberry phone, one possible situation is that you format memory card in Blackberry smartphone by accident. If you lose files from Blackberry mobile phone after format memory card by mistake, you can use iCare Data Recovery to unformat memory card and get back all lost data. In order to recover pictures videos from memory card after formatting, you should always remember not to write new files to the formatted memory card before recovering files. iCare Data Recovery allows you to recover different kinds of files when formatting memory card in Blackberry phone or when connecting the card to a computer, but it will fail to recover data which has been overwritten by new data.
Blackberry Memory Card Recovery When It Requires Formatting
Memory card shows empty and requires formatting in Blackberry mobile phone? Without formatting, memory card shows RAW file system and becomes not accessible? When you lose important data since Blackberry phone says memory card needs to be formatted, the best way is to stop using the memory card and then use iCare Data Recovery to perform data recovery. In some cases, users will format memory card in Blackberry phone or computer when system reports not formatted error and shows RAW drive error. Formatting does no harm to the Blackberry mobile phone memory card, but you might lose the chance to rescue lost data after formatting because system will mark the memory card space as empty for new data storage after formatting. Therefore, you had better not format the memory card when receiving the error message, but run iCare Data Recovery to extract all inaccessible files from the memory card when it asks to format.

---
Related Articles
Hot Articles